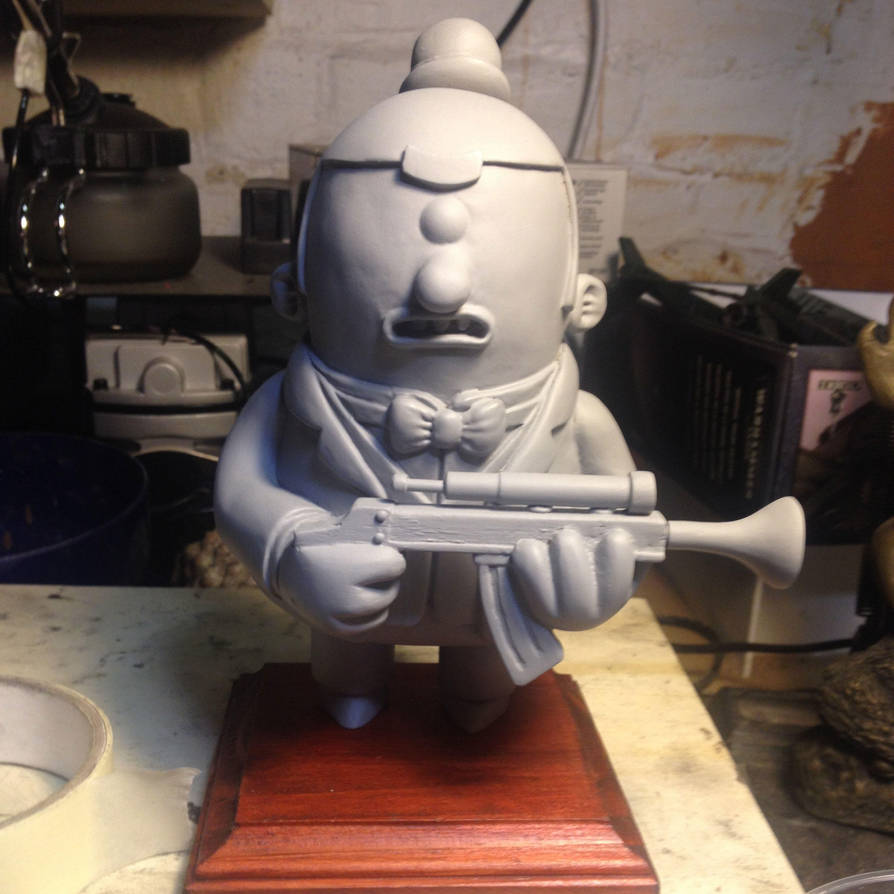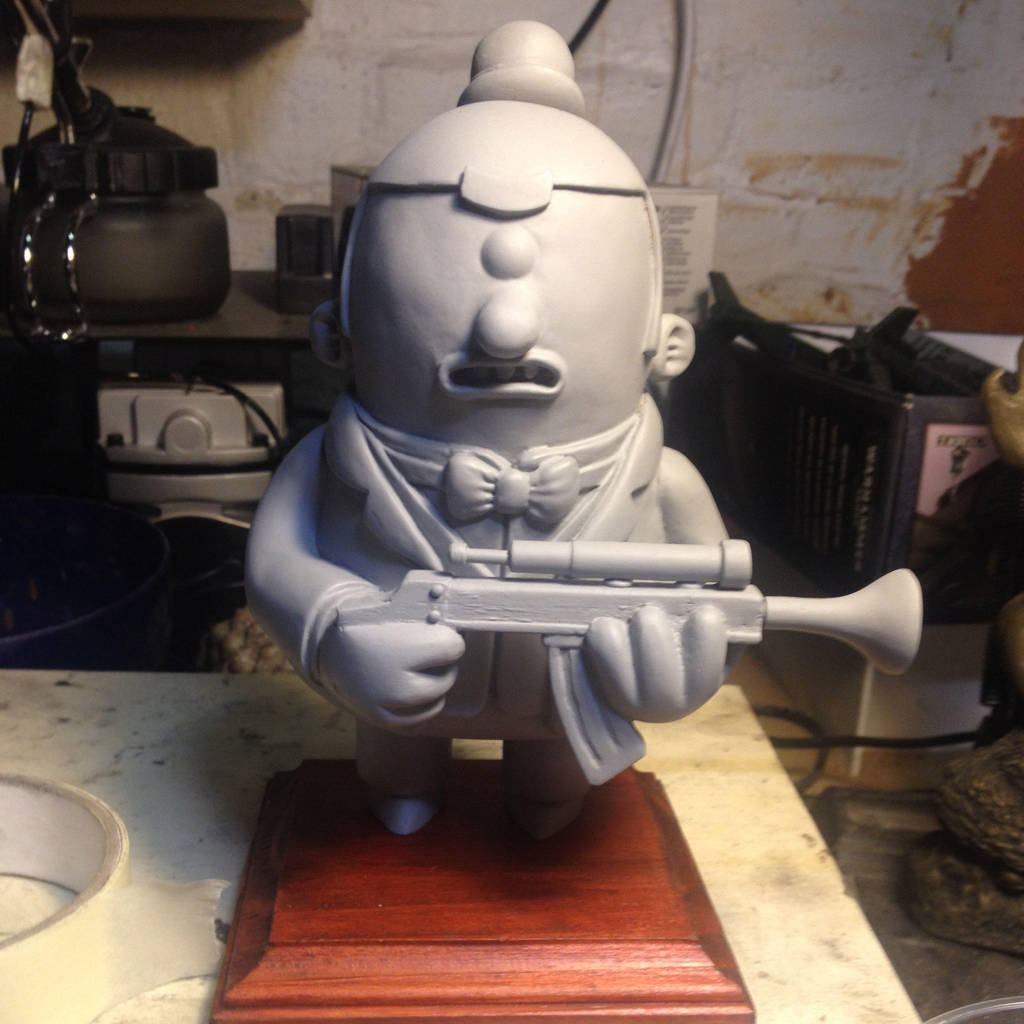 Watch
Gavin, loyal manservant to Bertram Fiddle.
Using only wire, milliput, brass tube, Super sculpey firm, wood, pins, erm... some more sculpey and possibly a bit of sandpaper, this is a work in progress shot of Gavin as commissioned to promote the Bertram Fiddle game on Kickstarter. When finished he will be moulded, cast and then painted.
More info on the build here
www.kirkd.co.uk/blog/index.php…
The Bertram Fiddle kickstarter is here
www.kickstarter.com/projects/7…
and my facebook page is here
www.facebook.com/castingsofcth…

Cute!
You might want to use sculpey clay softener to make perfectly smooth surfaces...

Reply

Hi, I've not used that but I will have to try it some time. I currently use rubbing alcohol to get things smooth and I've also used sansodor to really melt the stuff when I want some slurry.
I've also finished and cast him up.
www.facebook.com/castingsofcth…
Reply