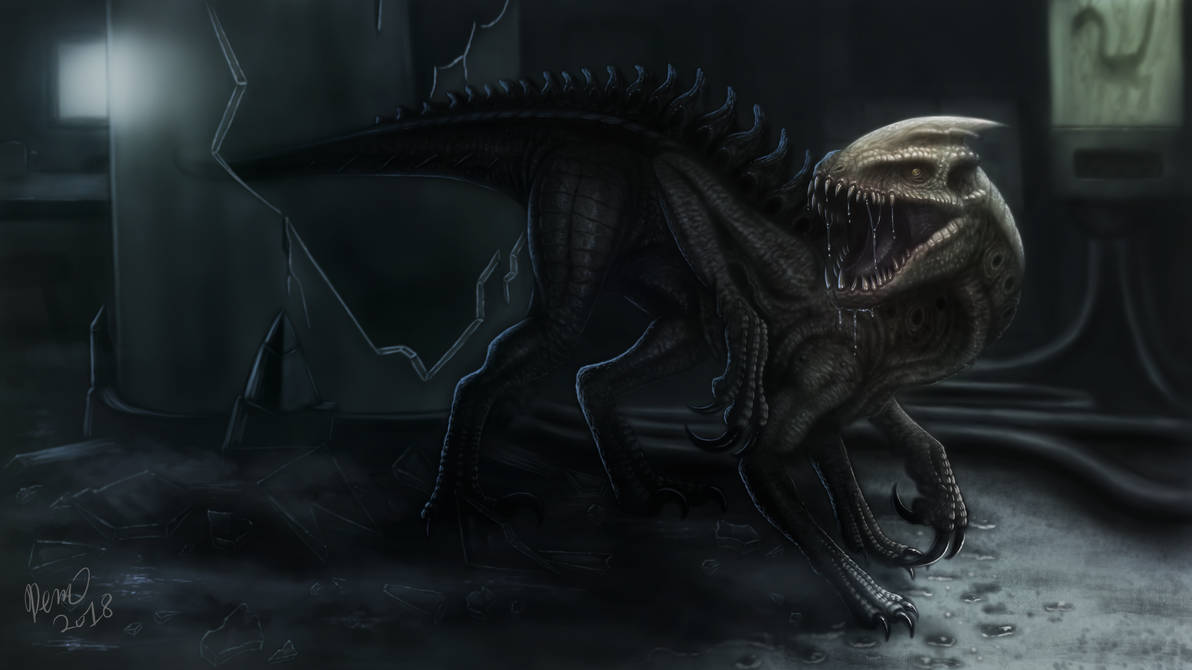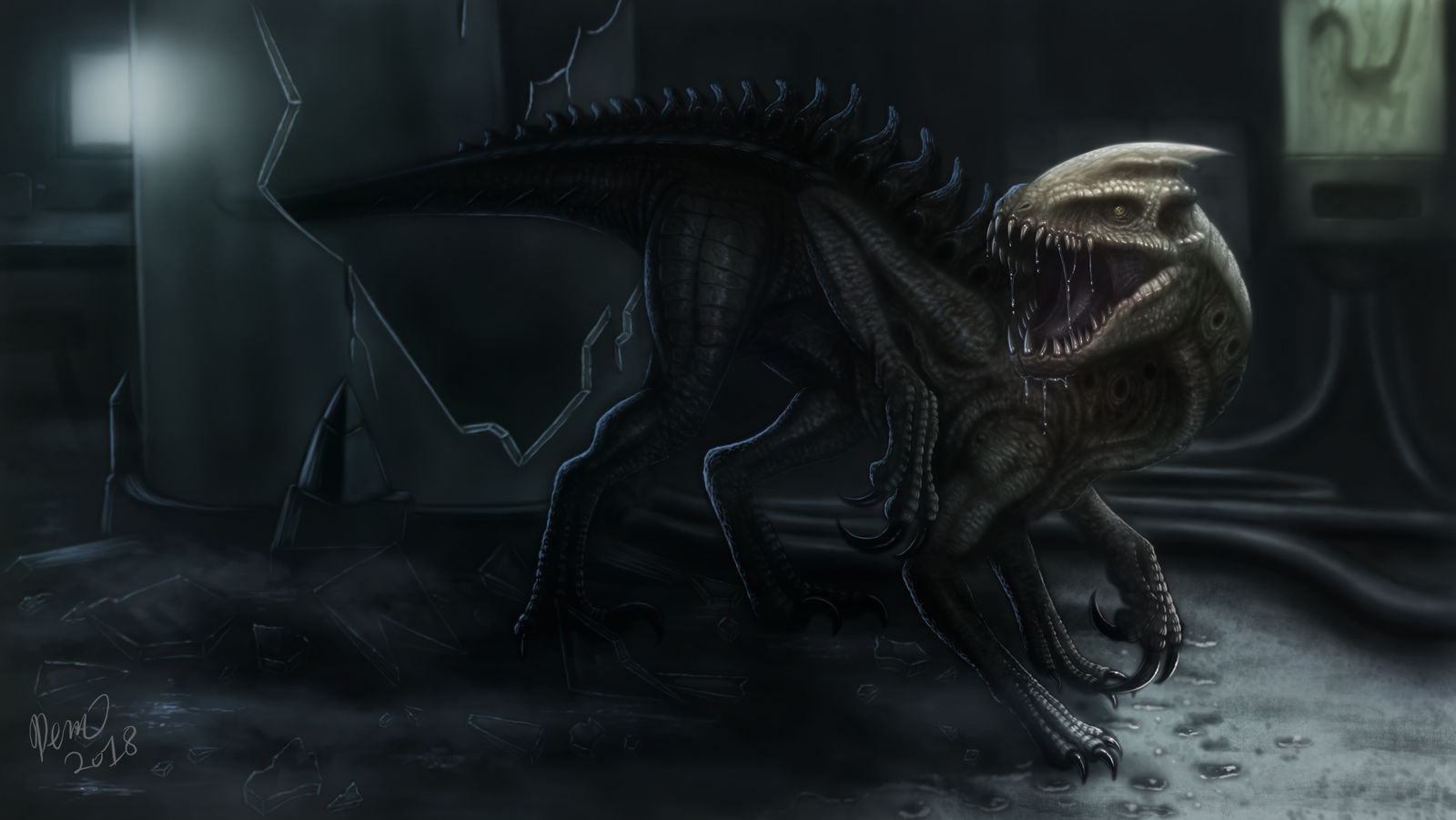 Watch
"The first attempt at "project Matriarch" has yielded a living organism, however, this specimen is just a prototype. The specimen has shown signs of self awareness and extremely high intelligence and it seemed to be growing at an incredibly fast rate, but it has since stopped growing at (height: 6.7 ft/Length 25 ft/weight 2,600 ibs.)
UPDATE: The prototype had broken out of containment and killed 6 employees and 11 subjects! We have been ordered to put it down and salvage what we can!"
This is a fan concept for The Isle (Inspired by Tapwing's Matriarch designs.
www.deviantart.com/tapwing
)
This was painted in Photoshop CC and took roughly 16 hours to complete.
Check out The Isle here!
store.steampowered.com/app/376…
Thank you for viewing!
Check out my newly started patreon here!
www.patreon.com/user?u=3422390