★ 'Decide to be fine until the end of the week. Make yourself smile, because that's your job. Then, do it again the next week. Do it right with a smile, or don't do it at all,' ★
♤ 'You either die a hero, or live long enough to see yourself become the villain,' ♤
♥ 'And above all; To thine own self be true,' ♥
Punk Rock Level: Mark.5
Ṕ℮ґ√ℯґ⊥ℯⅾ η℮﹩ṧ їṧ ḲℐℵḠ




ᶠᶸᶜᵏᵧₒᵤ
→Wilkommen, to my silly life. 21 year old wandering artist who draws a lot of people and makes your favorite latte's! I previously worked at a coffee shop, and can make all kinds of creations. I currently am working closely with an animator from Disney to help my career move along! I am interested in character concept and color design. I very much enjoy music, it's helped me through a lot of my hard times in life. I mostly love BTR, blink-182, AvA, alt-J, Luke Bryan, Gorillaz, and many, many more! If you're curious, feel free to chat me up on music! I have over 5,000 songs in my iTunes + all my other CD's in my room. The two boys I have been in love with since I was little from bands is Kendall Schmidt and Tom DeLonge. I love those boys with all my heart. ♥ My favorite YouTubers are Markiplier, JackSepticEye, Game Grumps, & VineSauce.
Oh! He's so worth mentioning. I am with someone I didn't know I'd end up with, especially now. Him and I have been friends since we were little, and our mother's are the bestest of friends. Brandon, I know you don't have an account here, but I love you with all my heart and I wouldn't want anyone else standing by my side. You're the blessing I was needing. You couldn't have come back to me at a more perfect time. I love you. ♥
< 6.30.18 > ♥
WolfArt-Rusher
is my bestest friend in the whole wide world. ♥ Hah, I know it's cliche to say that though, right sweetie? But, I mean it with all my heart. 9 or so years I've known this wonderful girl, & they just keep on continuing. I can't express words small enough to fit in a box like this to talk about you.
Bazinga.
[10.29.10][8.6.11][9.11.11][7.31.12][9.9.12][6.13.13][8.3.13][12.8.13][8.5.16]♥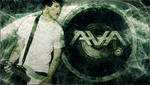 Favourite Movies
Big Time Movie, Juno, Ten Inch Hero, Devour, Guardians of the Galaxy, Moana, Deadpool & all the Spider-man movies.
Favourite TV Shows
Big Time Rush, Supernatural, Family Guy, South Park, The Simpsons, One Punch Man.
Favourite Bands / Musical Artists
Big Time Rush, Blink-182, Angels & Airwaves, +44, Boxcar Racer, Luke Bryan, Sam Hunt, Brett Eldridge, Taylor Swift, Alt-J, Staind, Twenty One Pilots, Nirvana, This Is All Now, Gavin Becker, Maroon 5, Hinder, Heffron Drive, Andreas Bourani, Nickelback.
Favourite Books
The Maximum Ride Series, Poet Anderson: ...of Nightmares, Sekret Machines, Strange Times, The Wolves of Mercy Falls Series, Hamlet, Henry IV & V, One Punch Man Mangas, The Legend of Zelda Mangas.
Favourite Writers
James Patterson, Maggie Stiefvater, Shakespeare & Tom DeLonge.
Favourite Games
Until Dawn, Uncharted, The Last of Us, Doom (PS4); GTA5 (PS3); Doom, Super Mario 64 (Nintendo 64); Super Smash Bros Brawl (Wii), Okami, Harvest Moon: Saving the Homeland, The Godfather (PS2) & all the Legend of Zelda games.
Favourite Gaming Platform
Playstation & Nintendo's
Tools of the Trade
India Ink, Prisma Color Markers and Gouache
Other Interests
Hockey, Softball, Singing, Writing, Shakespeare, Markiplier..