At 3 or 4 in the morning, because I am a nocturnal gremlin, I see a notification for a comment, and that comment says "Congratulations on the DD!"...

I remember how when I first joined dA as a kid (9 years ago, whew), Daily Deviations were
such a big deal
. If you didn't know, they used to have a bottom bar on nearly every page of the site (and there were probably more people active at the time), so getting a DD meant instant fame, haha. Now, they've kinda lost their former glory, but still, it's been an old dream of mine so I'm very happy to receive one after all this time. Thanks so much to
Crande
for suggesting and
Lady-Suchiko
for featuring!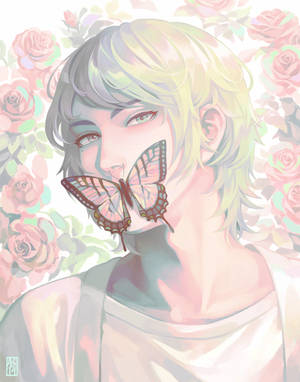 <—and it was for my butterfly boy, too! *gross sobbing*
/actually a day or two ago I noticed the "See Also:
driftwoodwolf's daily deviations
" text when I clicked All in my gallery and thought it was some kind of site bug :'D