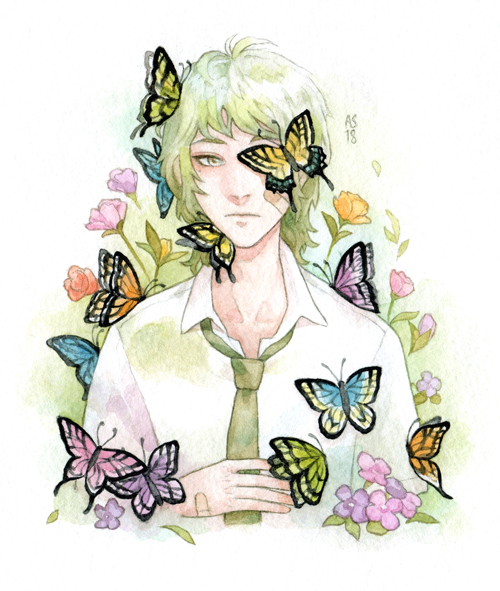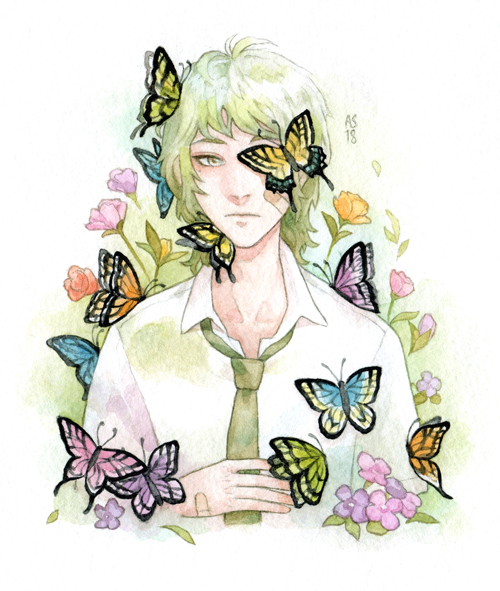 Watch
This is a redraw of a piece from 3 years ago: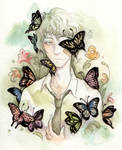 In some ways, I'm not sure if it's actually better. I just put more effort into the butterflies/flowers and his face is more anime now :'D
Like I did with the previous work, I will be printing this on small textured cards to be sold at conventions. (I'm still working on opening that online shop too, just have to check some shipping costs.)
This doubles as a draw-this-in-your-style btw, if anyone is interested ; )
Luka
© Me.

Watercolor, pencil, Photoshop (tonal adjustments).


On Tumblr:
driftwoodwolf.tumblr.com/post/…
On Twitter:
twitter.com/driftwoodwoof/stat…

Prints available in my shop:
driftwoodwolf.storenvy.com/pro…
▼


Tumblr
/
Instagram
/
Pixiv
/
Twitter
/
driftwoodwolf.com

Shop!
/
Patreon
/
Ko-fi