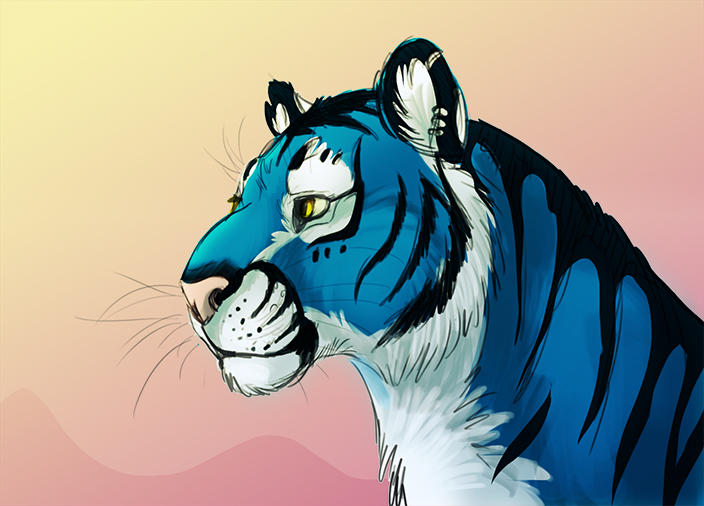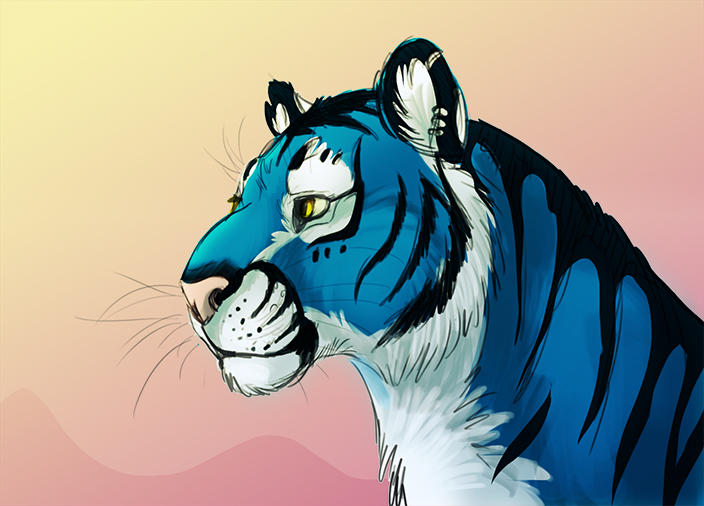 Watch
Warmup doodle?
Random giftie for

because her character is da bomb ;U and the comic is also awesome ! Go follow/watch
Enaxn
if you haven't already!


OH
MY
GOODNESS
Can I say that I made AN ACTUAL *SOUND* WHEN I SAW THIS???? Oh my god so unexpected AND SO AWESOME. OMG LOOK AT HOW YOU DRAW HER AGHHH. I *REALLY* love the way you draw cats too omgomg. Her muzzle is so sound and her nose is GIANT AND GORGEOUS AHHHHHH.
I also really like how thick you did her stripes too! PLUS YOU DID ALL THE STRIPES NOT ON HER REF AHHHH. I love them. Omg. I love those perfect muzzle stripes and you did the little black bit on her nose omg all those bits that I do and no one else because I'm too lame to re-do her ref ahhh you're so observant and perfect omg. I'm SERIOUSLY digging how thick those stripes are though. I might have to give that a whirl and see if I like it when I do it. >__>
PLUS I really like the background colors you chose! They really compliment her blues so super really well! And that yellow goes with her shiny delightful eyes that you did SO super delightfully. And I love her whispy little whiskers. They look so perfect. Ahhhh.
THIS WAS THE BEST SURPRISE EVER. Ughhhh. Thank you SO so so super much. You're fantastic ugh this so made my day. THANK YOU

Reply

Haha <33 whoaaa this has to be the most epic comment ever ;D honestly, drawing Switch was really nice <3 such an awesome charrie

Been meaning to draw her for a while now, so I figured why not ^^ Glad you like it so much <3 looking forward to your new comic page :3
Reply

Please don't shoot me for this
But everytime you draw for someone, I hope they feel the actual joy I felt when you drew Loki for me <3
I really hope they appreciate it, cause this is fantastic
Reply

Ahhrr <33 thank you so much

Drawing Loki was tons of fun too! I love drawing awesome characters *w*

Reply
Fluff. -steals and squishes-
Reply