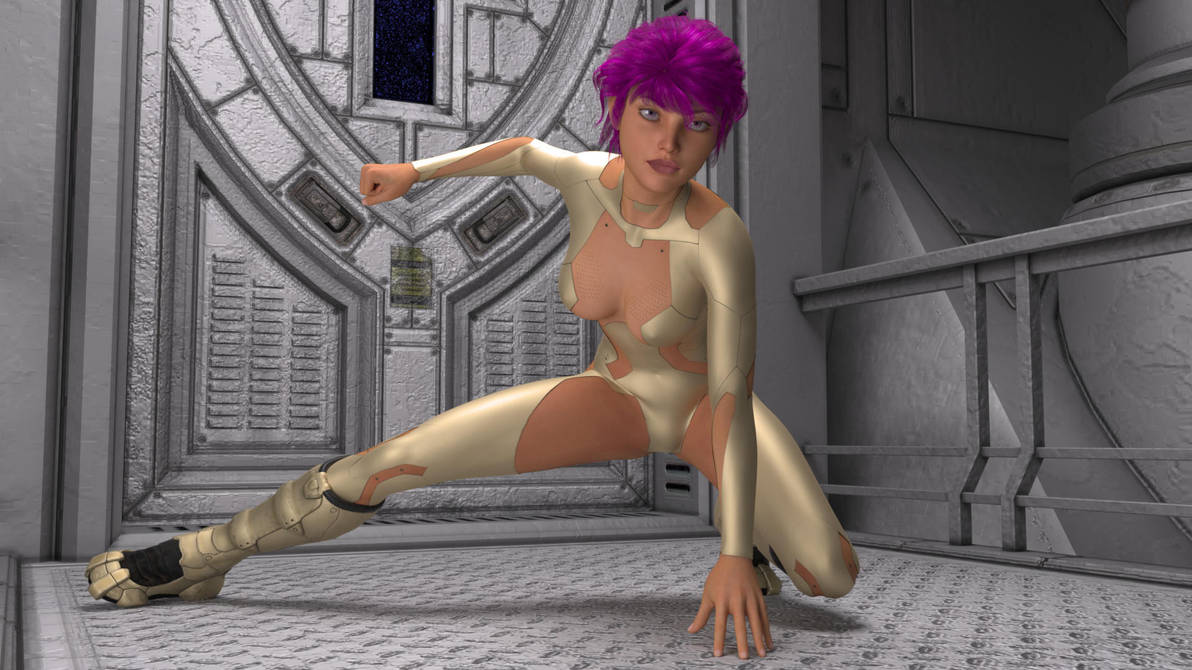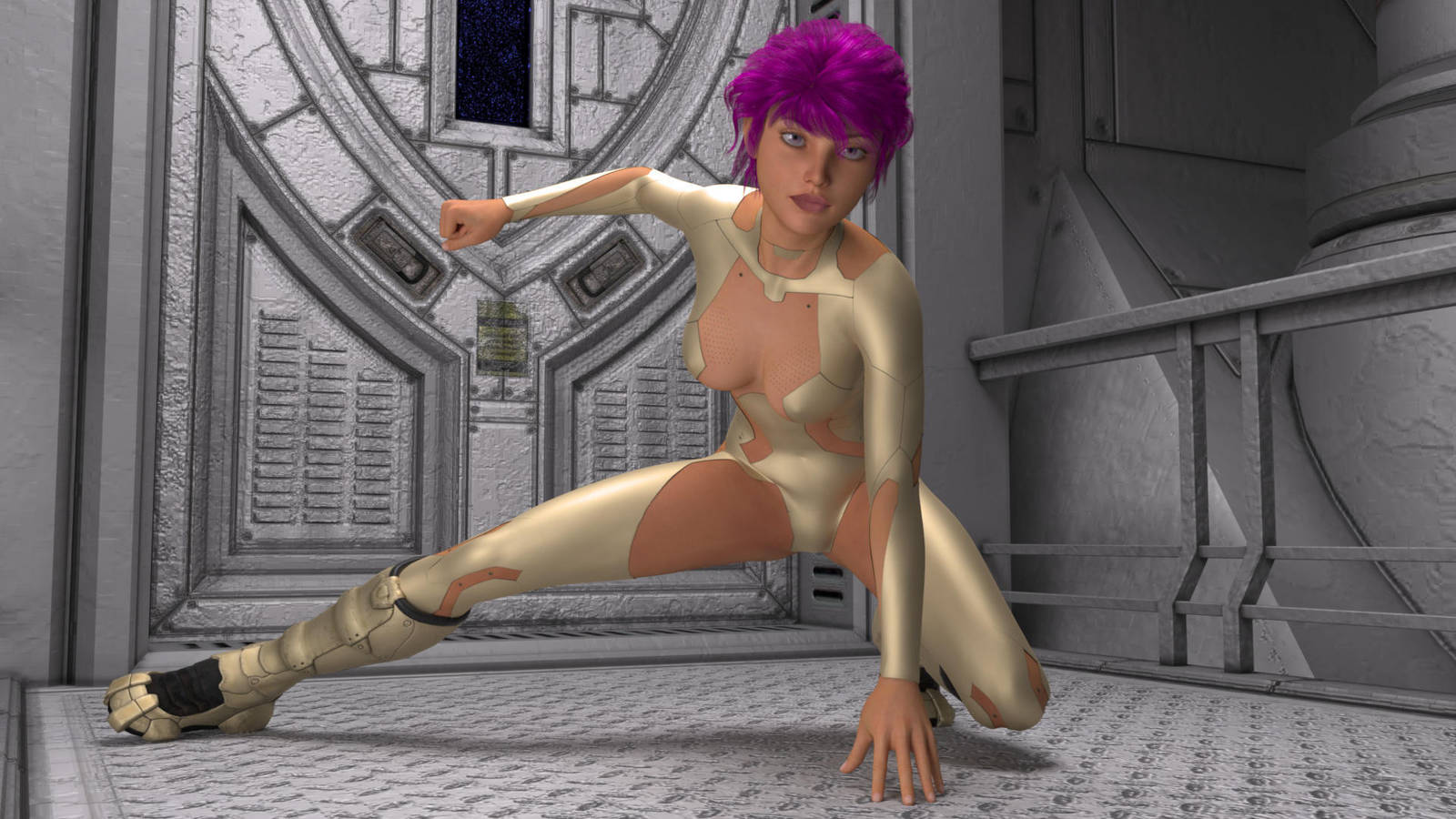 Made with Daz Studio 4.7; Reality 4 & Luxrender 1.3.1
No post work was done.


Free to download and free to share!
Add a fave or comment and show you care!

Three things stand out with me on this image:

1. The message - What is happening, my take is it is a fight and the girl is going to attack. Not sure on the expression on the girls face

2. Texture - Guess you used what came with the prop but I think the image could do with more colour and some better texture quality. With Lux you could even try different metal settings to liven it up.

3. Lighting - With space outside maye the area could have a different light colour, maybe a red tinge and darker?

Other than that the image has a good pose, good positioning and good lighting. I had a quick look at your gallery and your Cold Moon, Warm Heart shows the difference good textures can make in my view, also the lighting with the drape reflection on the girls leg.

I've rated it in comparison to some of your other work. I dislike rating, who am I to judge!
The Artist thought this was FAIR
1 out of 1 deviants thought this was fair.