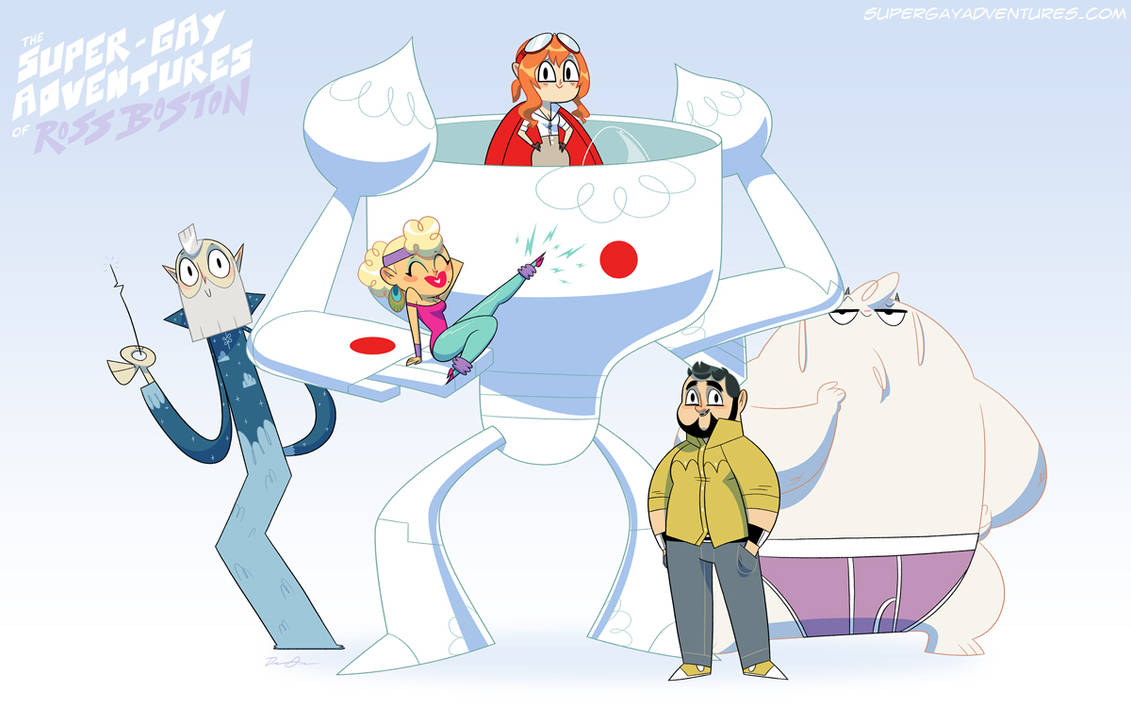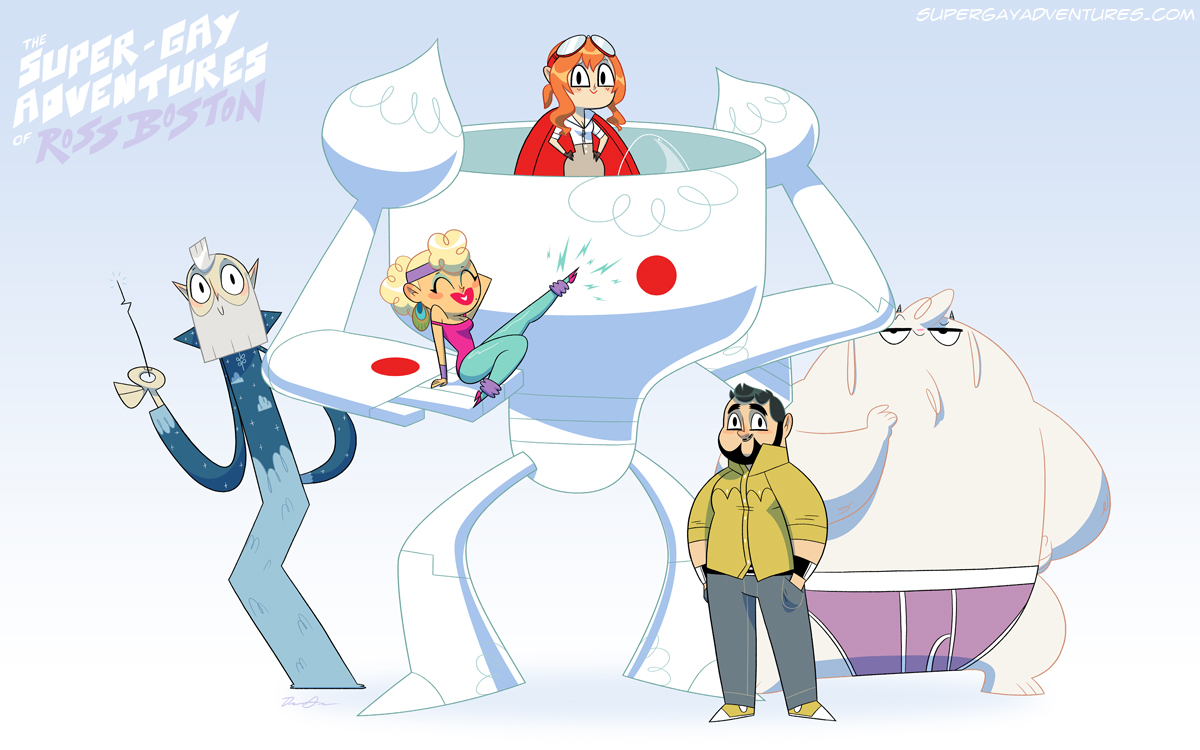 Watch
Hey folks!
Interested in owning a nice, 11"x17" print of this super-special image of the Bobslist Adventure Team from "The Super-Gay Adventures of Ross Boston?" Well, you can totally buy it on Etsy!
[link]
This is a great and inexpensive way to help support me! I'm using this money to pay my bills, eat, and help keep the SGARB website up and running, so please consider buying one of these and/or any of my other prints. I'll appreciate it an awful lot!
Thanks!
~Drew
So Ross Boston looks bigger and his hair looks shorter. Is that intentionally so?
Reply

Honestly, I'm really finally getting to drawing Ross how I envisioned him. Specifically, though, he gets a haircut at the start of episode 2 (coming soon, obviously, since episode 1 is still going on) and he'll be keeping it from that point on.

Reply

I love this so hard!



I would totally have it on my wall, but I'm from the UK, so.

Also, I spent all my money for this month, which is bad timing. Let me know when you're able to ship outside the US? Thanks!

Reply

Loving the simplicity of the whole drawing, and the characters are really cool.
This is awesome!
Reply