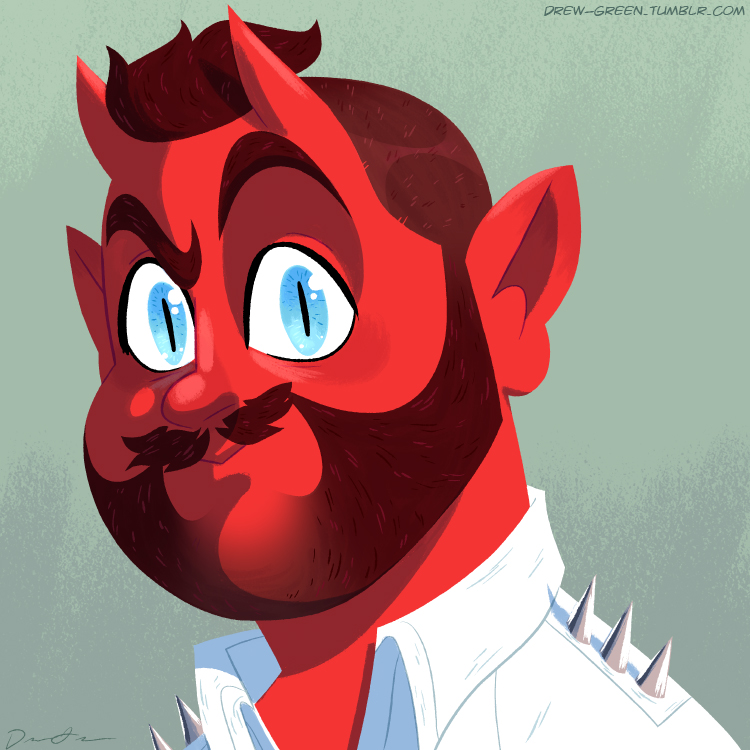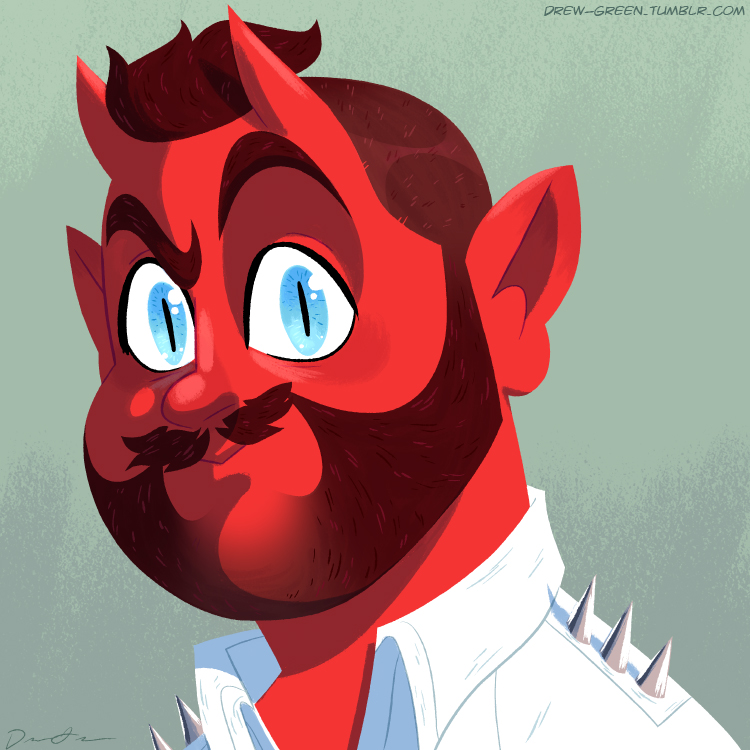 Watch
Hey folks!
I did up this neat Halloween avatar because Iím impressionable and everyone else was doing it. I could have done the easy thing and gone with a werewolf theme, but since Iíve been drawing lots of devils and demons lately, I thought Iíd keep with that instead.
Remember, Iím open for commissions! This would be considered a painted bust. Find details here:
[link]
Anyone got any fun Halloween plans? Do tell!
Enjoy!
~Drew

Genius! Love the details in the beard and hair. And holy crap, the blue eyes stand out against the red.
Reply

Reply

Ahh. Miss seeing your stuff. This is very cool. I enjoy your style.
Reply

Eyes! Great color choice for them; against the dark red/brown colors!

Possible Halloween costume idea for you? I love dressing up for Halloween! I was invited to a party so I have an excuse to dress up now which is great. Crossing my fingers my schedule allows me to go.
Reply

Reply