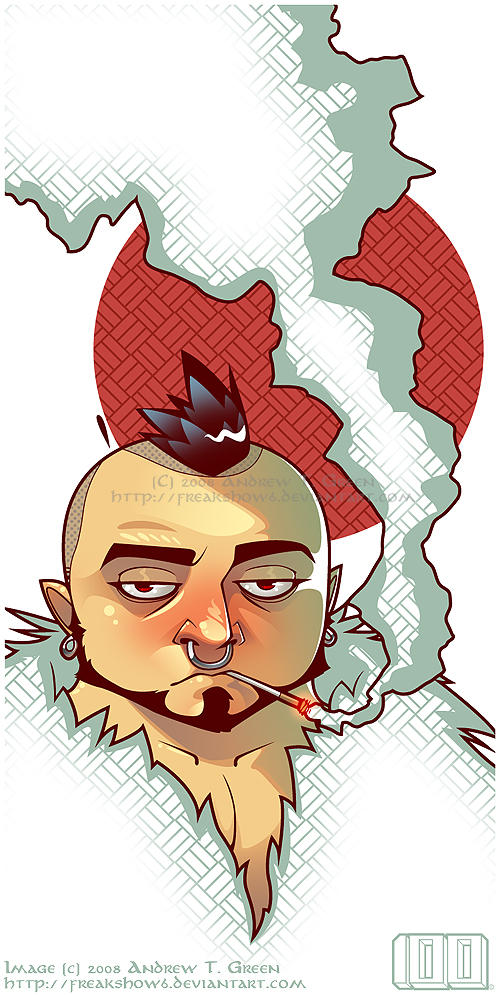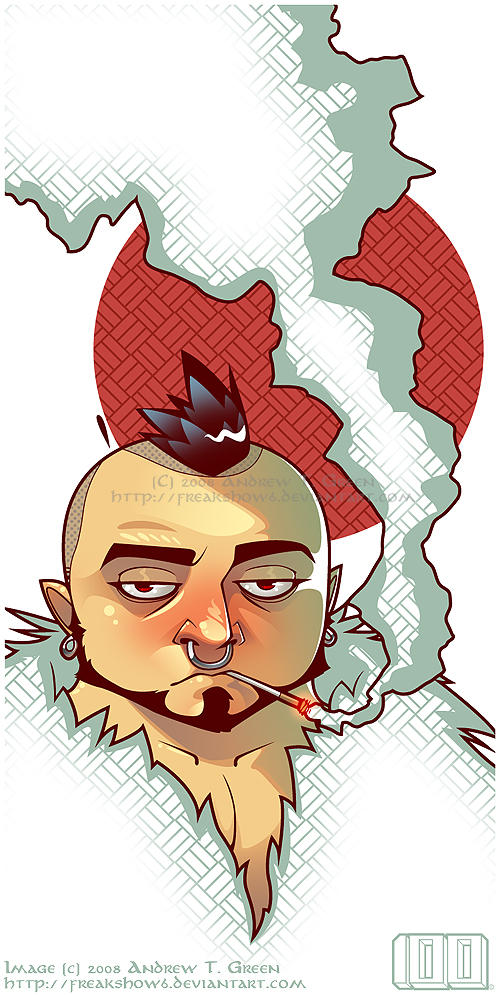 Hey guys!

Okay, so you see the "100" logo at the bottom-right corner of the piece. That logo indicates that this piece belongs to the 100 Word Challenge, which I gave up trying to complete (I barely started it) a while back. Because it was constantly on my mind and I was determined to complete it, it was the cause of all of my art blocks and frustration.

But I've decided that I wish to take a more passive, less proactive approach to the list and just check off items on it when they come to me. I don't feel pressured to complete it at all, so I feel good about it now.

This piece represents item number 4 on the list, "Dark." Back when I had first started the list, I imagined many run-of-the-mill, dark-colored pieces, but I decided to take a more antithetical approach to Dark. The image itself isn't particularly dark, but the person in the image probably is.

What's his deal? I don't know. Maybe he's a demon or something. I was just doodling some busts and he came to mind out of nowhere.


I also tried something interesting with the pattern. I think it's pretty successful!

Anyway, hope you guys enjoy!

About 4 hours (if you include the sketch and color composite), Adobe Illustrator CS.

PS: Sorry for the ugly watermark. But you know the deal.