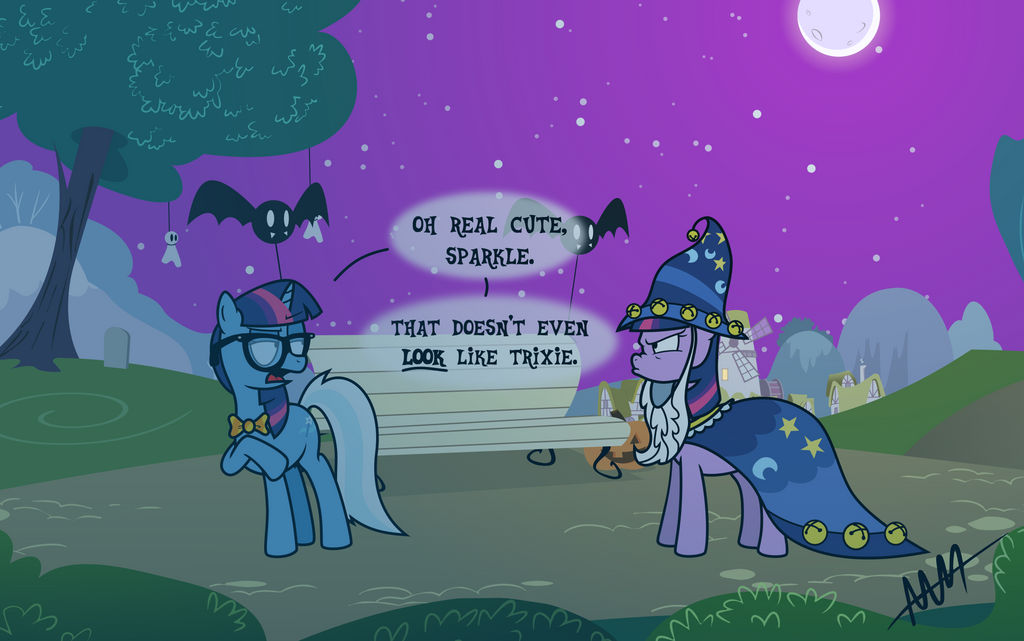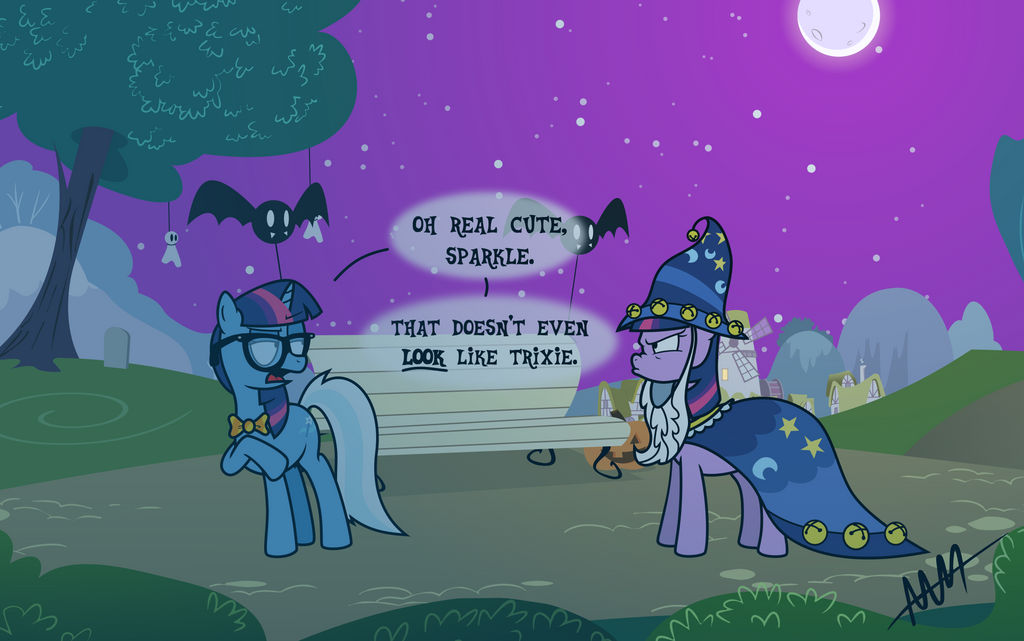 Watch
Was gonna wait til Halloween to upload this, but then I said, "Screw it. I'm not waiting that long.

"
You guys may remember this concept from a few years back, when I uploaded this little beauty
This was actually my favorite piece out of my
Sketchy Art folder
, and I was a little disappointed that it didn't get the vector treatment it deserved. Of course, looking at it now with its horrible proportions, I couldn't just up and vector the one I had there, because I'd spend way too much time tweaking it.
So much time, in fact, I decided it'd be easier just to redraw the whole thing.
So this piece here is not only a rehash of an old idea, but it's also sort of an attempt on my part to develop my own personal style for pony-draw. Gotta say, I'm pleased with the result. The body doesn't look all that different, and the face is where I've made the majority of style-shifting, but in my opinion, the standard pony body style works just fine with my own personal face style.
I dunno though. Maybe I'll keep adapting it.

The best part about this piece here though is it wasn't uploaded in the MIDDLE OF FREAKING DECEMBER, making it the most timely of my Halloween arts to-date. Enjizzoy! Ugh... Never saying that ever again. XP
EDIT: Cropped a little bit.

EDIT II: Oh, and before I forget, I didn't spend anytoo much time working on the background. I kind of just shamelessly ripped it from here and added some Halloweeny decorations to it. So thank you,

=

mandydax for making my job that much easier!

EDIT III, REVENGE OF THE UNEDITED: Ooh, hey! Check out the human version of this scene, courtesy of

*

Ric-M