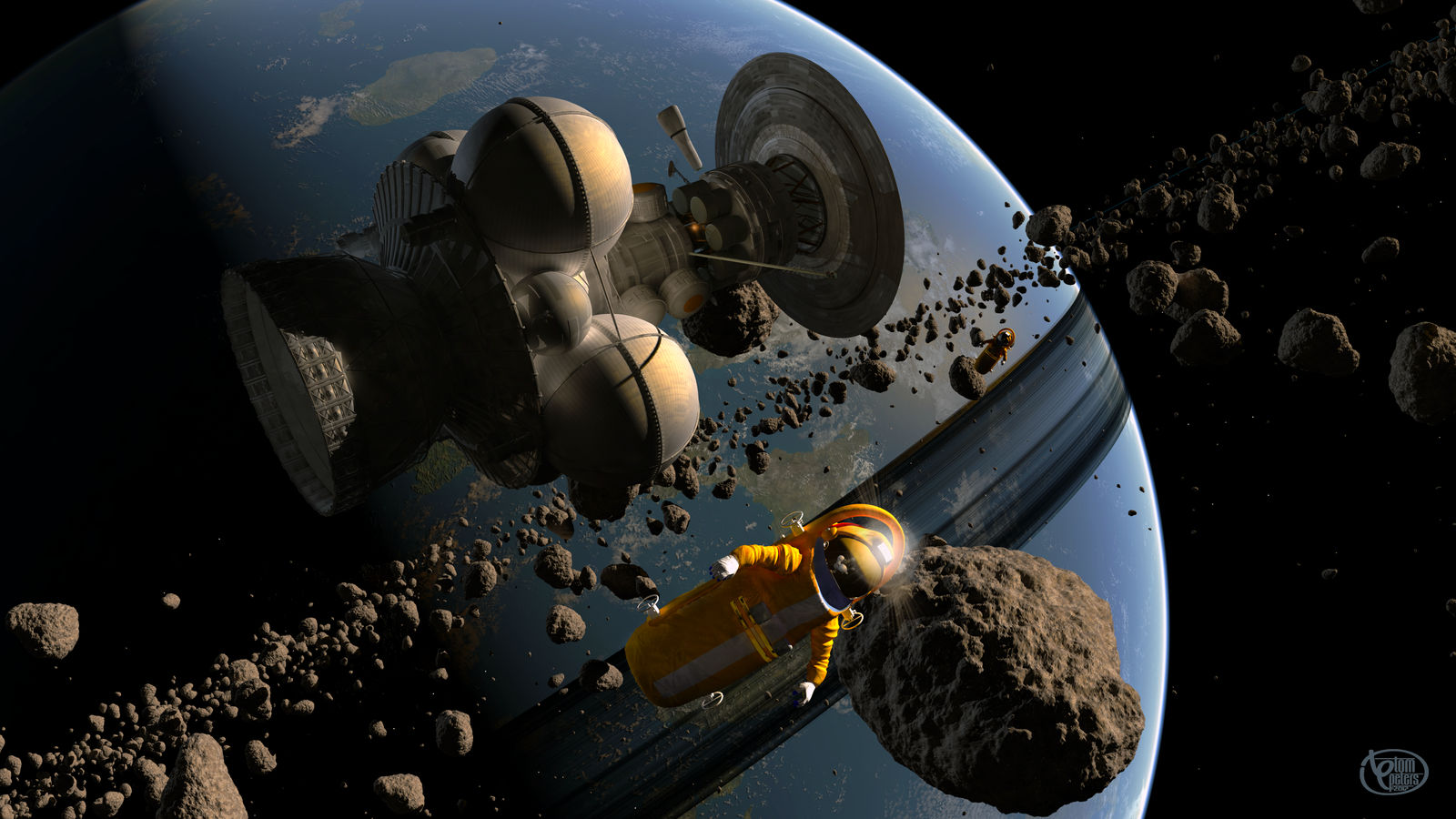 Watch
Special thanks to Digital Heavens' Stewart Wood for the resources in his "Horizon" file.
Two cosmonauts in deep space suitstransfere between the 2 interstellar ships that have delivered them into orbit around a new world.

Modeled and rendered in Lightwave 10, with additional work in Photoshop. Thanks for having a look!