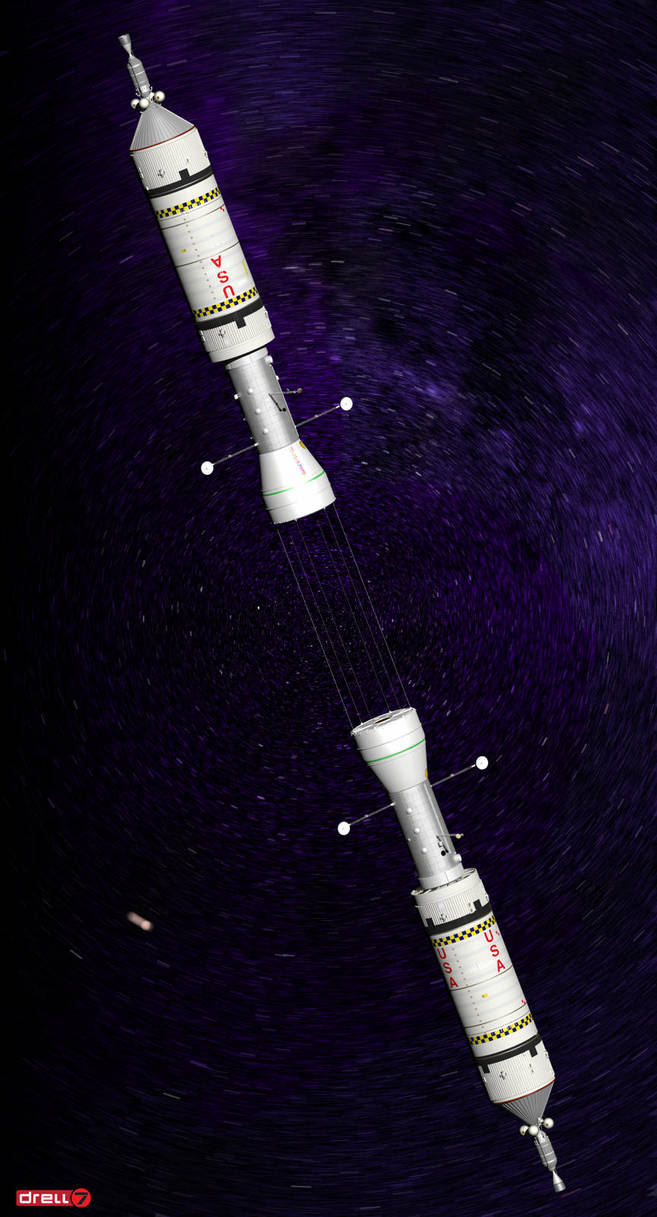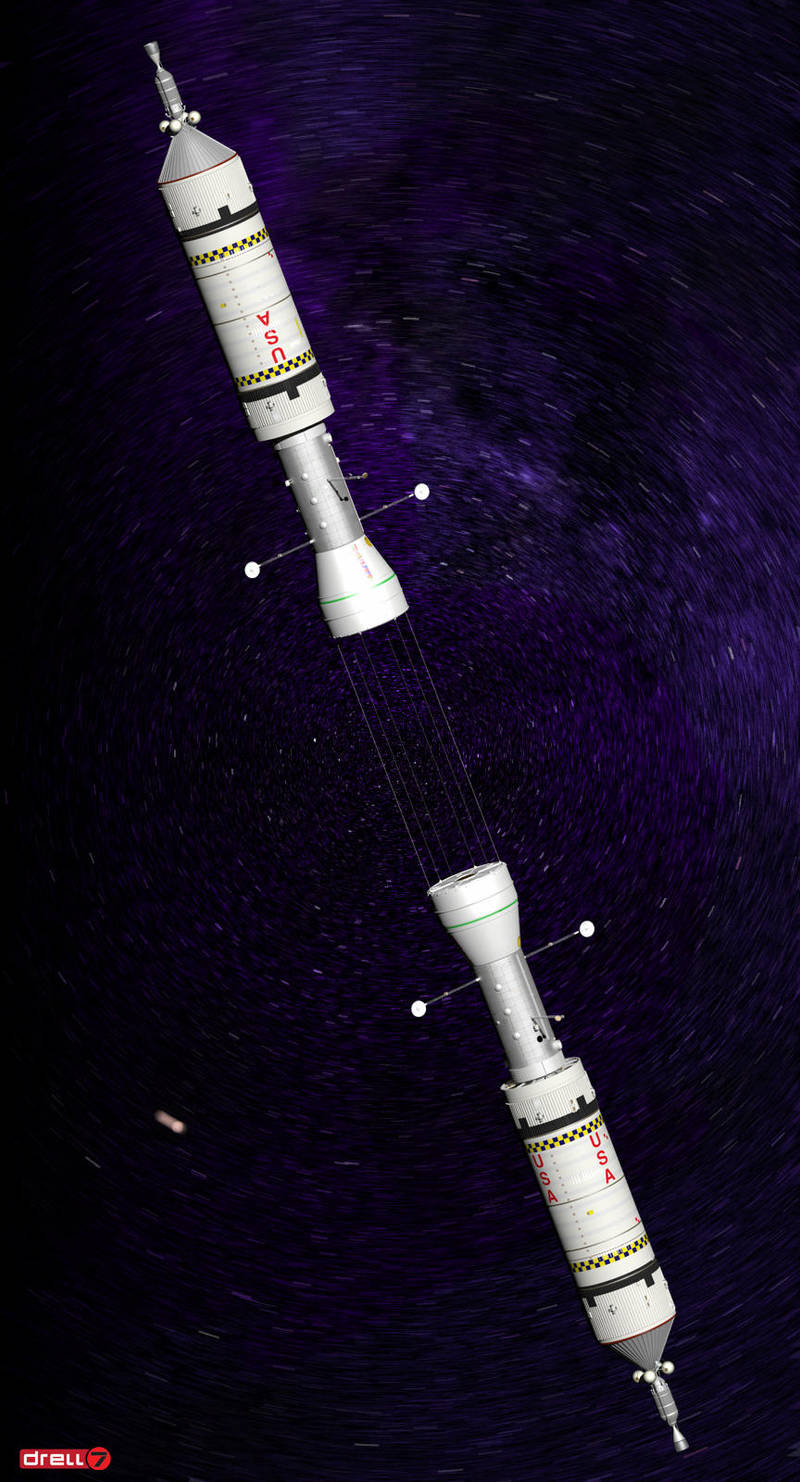 Watch
After the tethers connecting the 2 expedition ships have been checked, the combined vessels are slowly spun up to induce one third of a G in the 2 Mission Modules (Mars Gravity). In this configuration, the ships will coast until a week before reaching Mars. In this image, Mars is now visible.

Modeled and rendered in Lightwave 10.

Thanks for having a look!

I have rarely seen art which depicts with such elegance the hard science of realistic interplanetary spaceflight. Your work is outstanding.
Reply

Still awesome. After seeing this, I am really hoping to see some (more) stuff from the Apollo Applications Program (not sure if this is counted as part of it or not), maybe what Skylab would have looked like if they filled up the other docking ports with modules.

It would also be interesting so see a Mars for Less concept. Despite it being more likely for the ESA to launch it, I always imagine the spacecraft to be built out of Russian TKS style modules.
Reply

Clever way to represent the spin concept, visually! The blurred Mars is a cool touch

Reply

This is kinda like watching NASA-TV...I'm enjoying the show!
Reply

First off, thank you for going to the effort to put this proposed mission into pictures. I didn't know about it until you mentioned it specifically by name in a preceding picture. It's a treat receiving one of them in the inbox.

Now, I like this particular tethered picture better than the preceding. Not sure why exactly. Maybe the preceding felt like it was inducing vertigo?

Excellent stuff, as always, in this series!
Reply

Thanks! I think in my original post, I had made all the stars too much the same brightness. Now, there's more variety, and a little nebulosity, too. That, and the vertical formatting were the suggestion of arcass.
Reply

Note to self.. do not look out window.
Reply

There's actually a "Optical despin Device" that was designed for just this problem in the 50s...
Reply