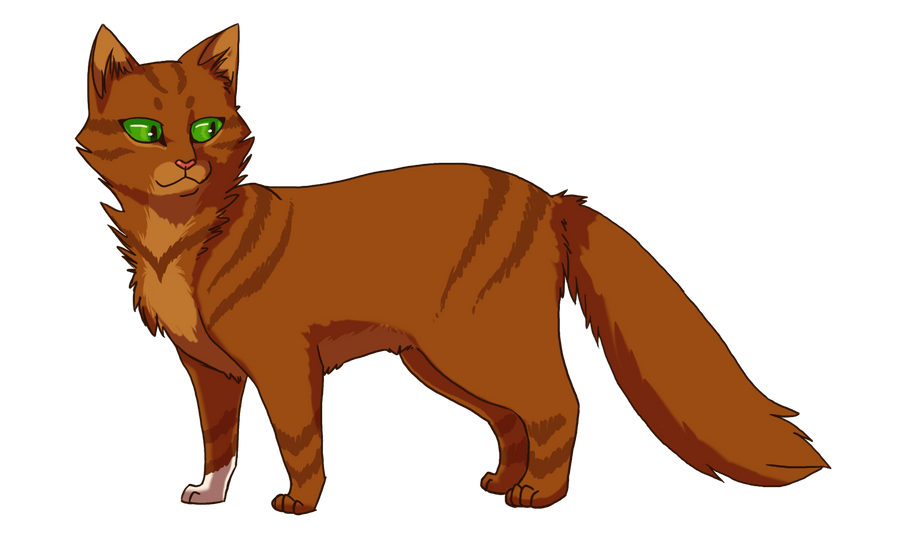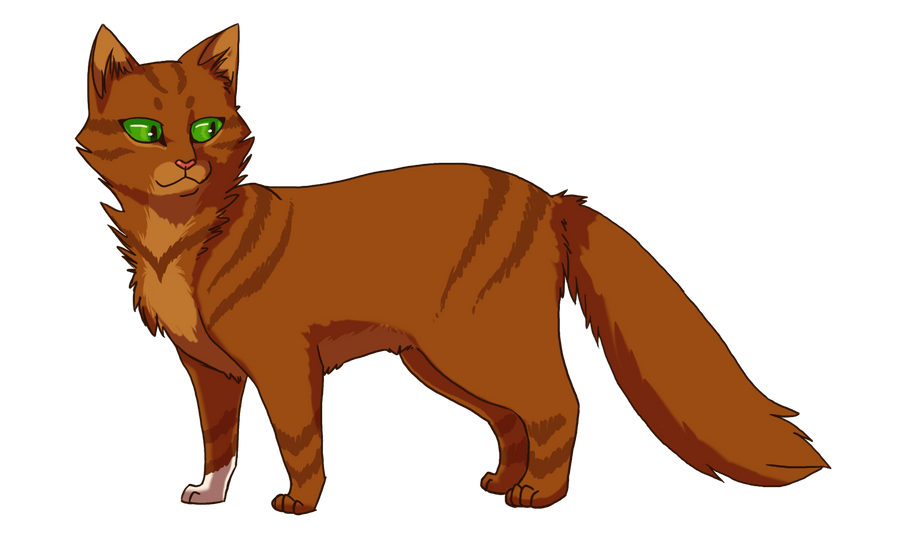 Watch
EDIT: Fixed the leg and added some belly fluff, thanks Speckledpath!
Actually, this is SquirrelPAW. She looks young, doesn't she?

I tried a slightly different style this time, and also tried making my own design instead of sticking to realistic markings. What do you think?
ALSO, before you complain that Squirrelflight doesn't have such dark fur... She does. It's described a good number of times in the books that she had dark ginger fur.