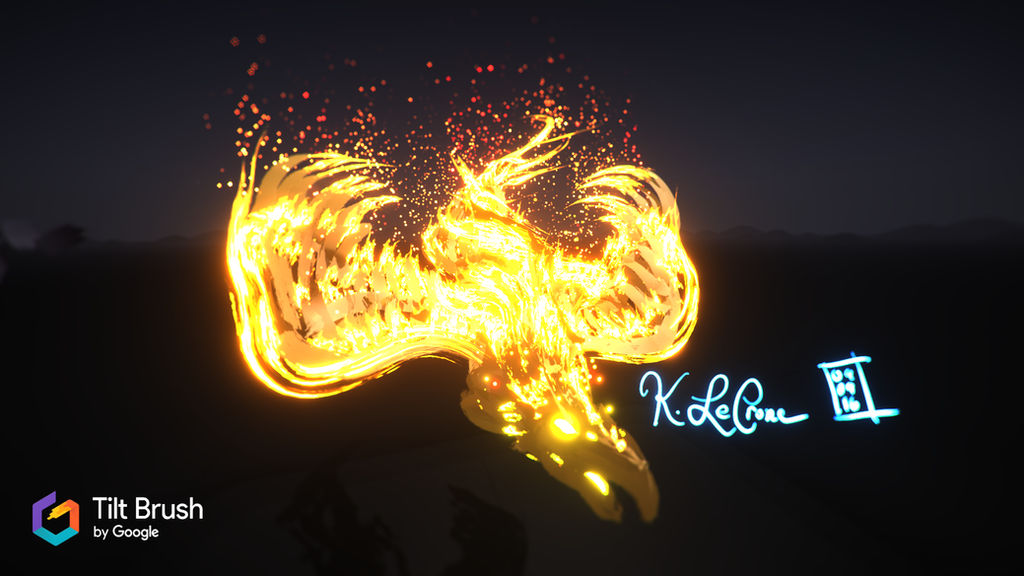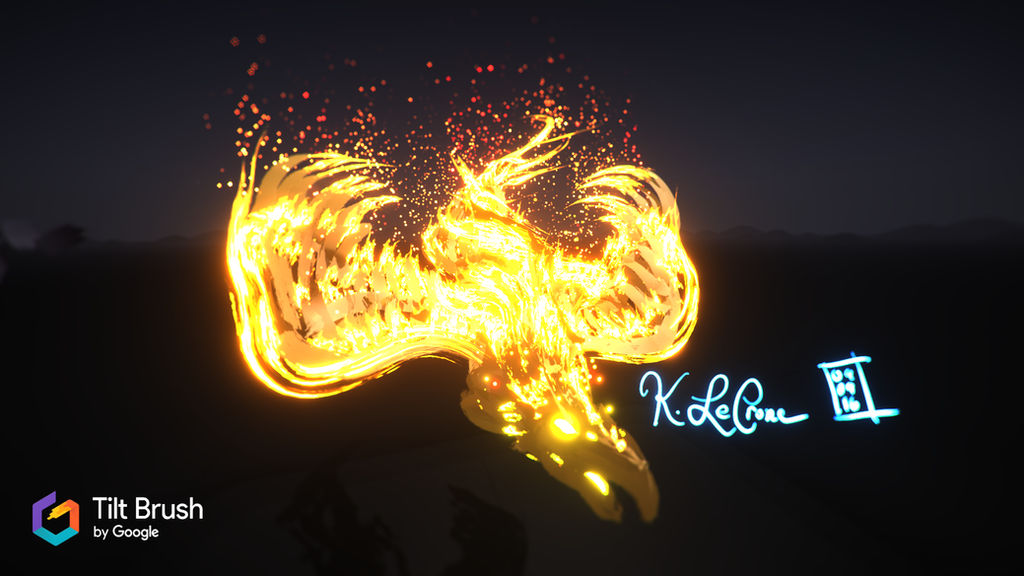 Watch
"Tilt Brush Phoenix"
Completed in September, 2016

Some weeks ago, a friend let me paint in VR. It was an incredible experience, and I painted a phoenix twice as big as I am!
I hope to play around with it again sometime! It was like weightless sculpting!


Created in Tilt Brush VR.
Please do not edit or repost. Not stock.

Follow me online:
Art and Writing Blog
Facebook
Twitter
Patreon
Tumblr
Google+
My Old (Outdated) Website



Wow, to have been able to stand there and be beside it- what a feeling!
Reply

I wish you could! Seeing it in-person in VR is so different than a little still here. The fact that you can walk around it and experience it and see it animated is just... I look forward to when that sort of art and technology is more sharable, you know?
Reply