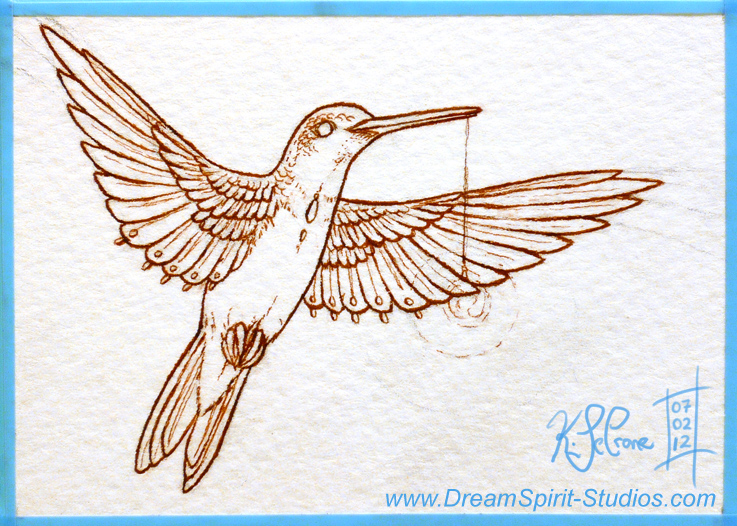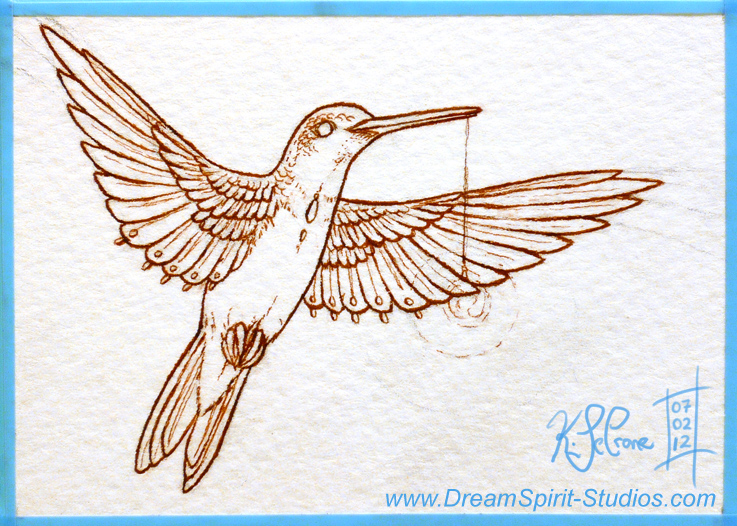 Watch
Current as of July 2nd, 2012
WIP of a small ACEO-sized (2.5 x 3.5 inches) piece I'm working on as a gift for the late

and her husband.
Graphite and brown Copic Multiliner on watercolor paper.
Personal Art.
Sketch Here:
First Paint Here:
Completed Piece Here:
K. LeCrone on Facebook
K. LeCrone on Twitter
K. LeCrone on Tumblr
K. LeCrone on Google+

There is something so elegant an delicate about this. The strokes are so refined and gentle!
Reply

Thanks so much, Bernice.

I noticed a lot of the hummingbirds I'd done in the past were profile images, so this time I wanted something with a bit more flow (and hopefully passable composition at this size!)
Reply

I think you hit all that strait on. A lot more depth to the 3/4 angle, and compositionally, I think the lighting will have an extravagant effect!
Reply