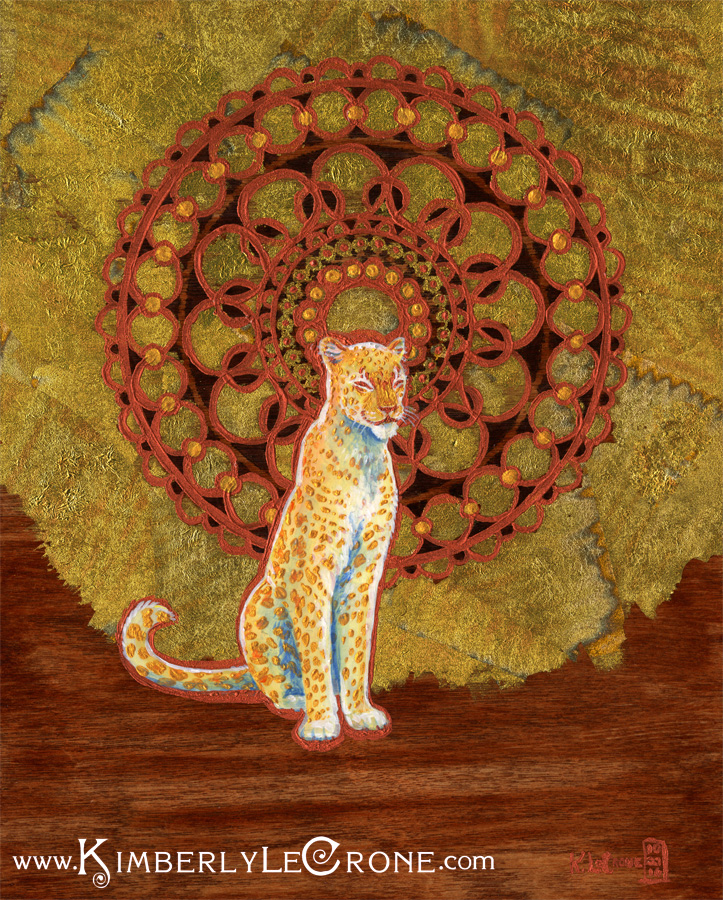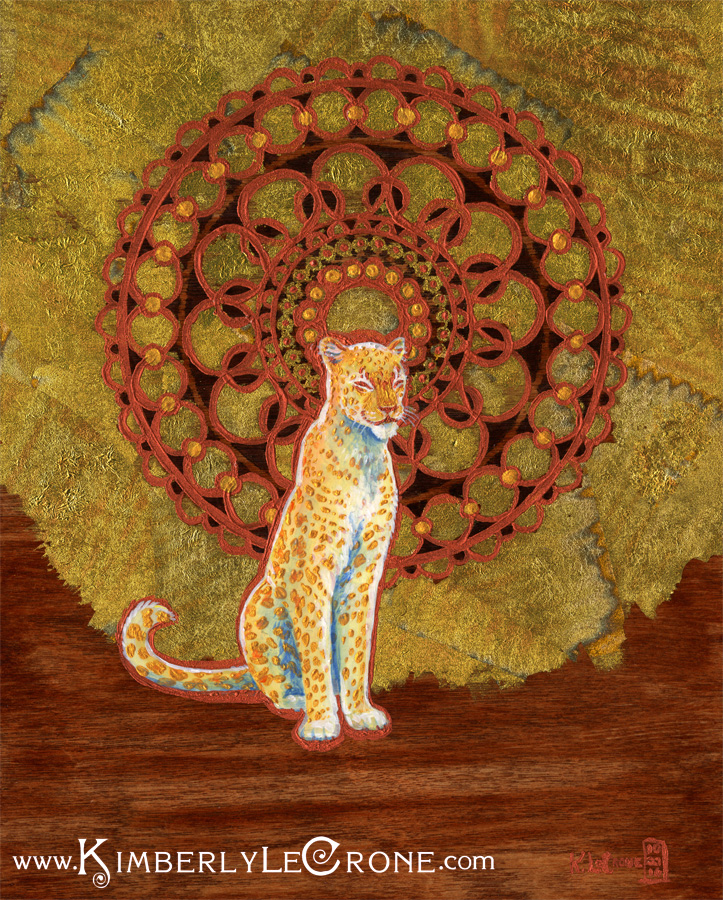 Watch
"Sun Spots"
Completed on October 29, 2016
Basked in a golden glow.
Total size: 8 x 10 inches

Acrylic and gold leaf on stained maple panel.
Please do not edit or repost. Not stock.
Follow me online:
Art and Writing Blog
Facebook
Twitter
Patreon
Tumblr
Google+
My Old (Outdated) Website

This is absolutely gorgeous! I especially love the colors, the pose of the leopard, and the mandala in the background! The title is also well fitting!

Reply

I almost thought this was on fabric of some kind. The shimmer and the design look as if it came right out of a textile factory!
Reply

Thank you! It looks so much better in person! You can get a better glimpse at it in this video:
twitter.com/KLeCrone/status/79…
;
I'm so glad you like the shimmer and design.

I really had fun trying to figure out a good way to combine mandala-type designs, gold leaf, and wood. The combination therein makes me so happy when it all comes together.

Reply