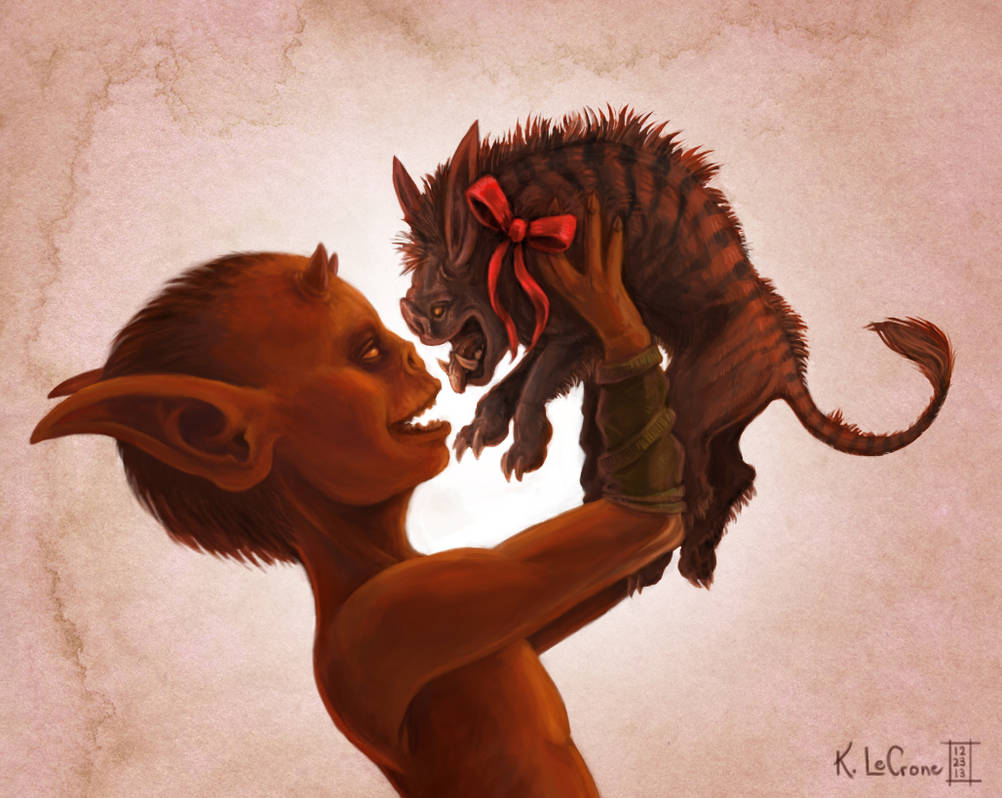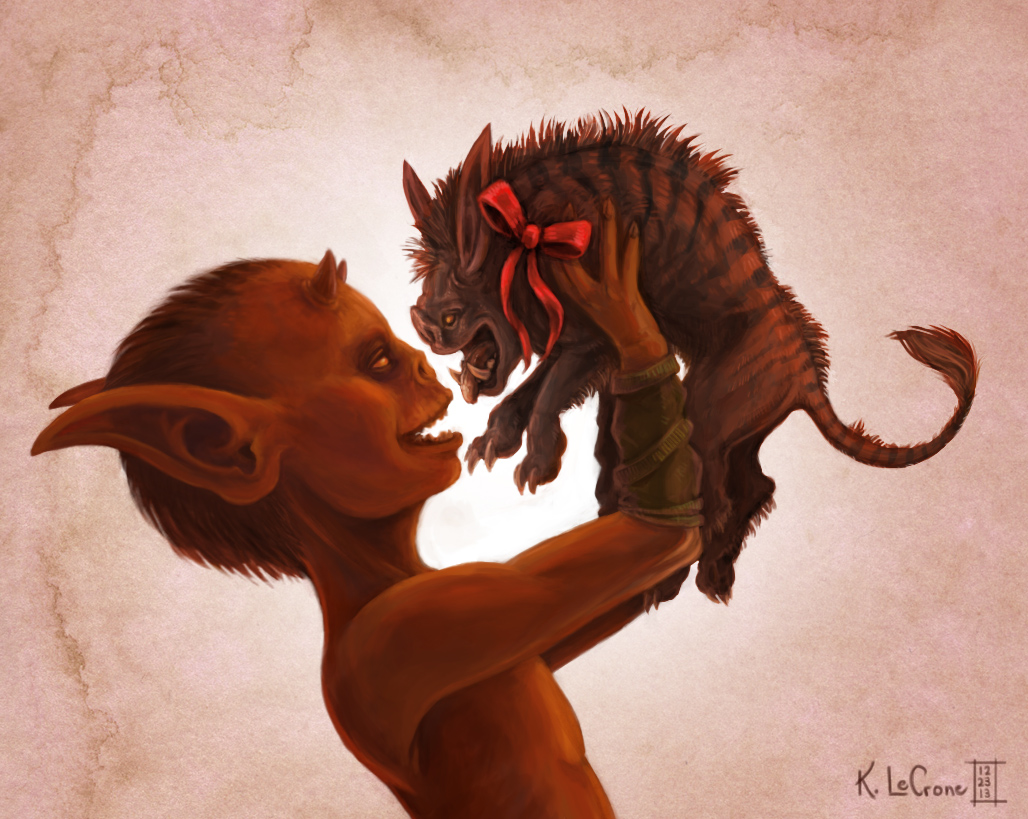 Watch
Digital Painting, Completed on December 23, 2013
This year I had the honored to have one of my illustrations included in the

Diablo III holiday blog! "Season's Wishes"
For those of you unfamiliar with the game Diablo, these are younger versions o
f two types of monsters you encounter in the game. I figured it would be a fun challenge to try to make a sweet moment out of the young Fallen (Grunt) boy receiving a Fallen Hound puppy as a holiday gift.
</span>
Click twice on the image above for a more detailed view.
The original/unused concept for my Diablo III holiday piece can be found below:

I really dig this. There's a whimsical nature given to an "evil" creature and his little monster that captures the heart

Reply

Thanks so very much! I'm glad you enjoyed it.

I was really trying to capture a moment that shows that "monster" have feelings too.

Reply

I like this a lot, congrats on having it featured in the holiday blog

Reply