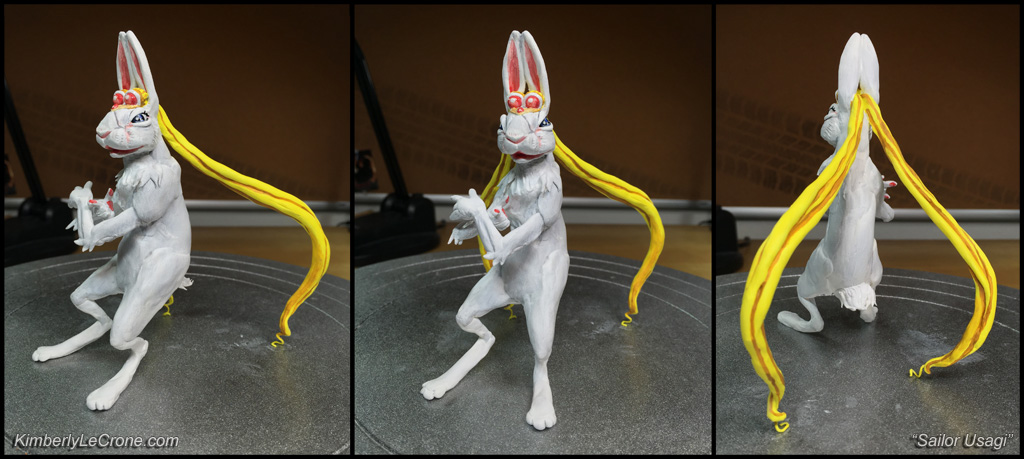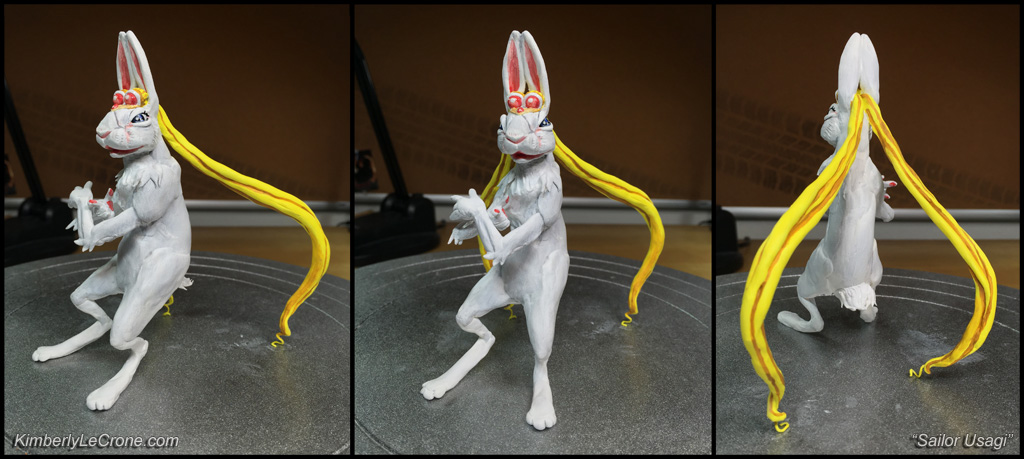 Watch
"Sailor Usagi" for Crafty Secret Santa
Completed on November 30, 2015


This year I hosted a special Secret Santa-type exchange for crafty people
that you can read about here
, and by and large I feel it's been a great success! My own giftee enjoys (among other things) Sailor Moon and rabbits, so I forged her interests together into a fun little sculpture gift! It was a lot of fun to be able to allow my creativity to go wild on another short-form sculpture! Check out the turnaround video of her here: twitter.com/KLeCrone/status/67…


Participants of Crafty Secret Santa were asked to spend four or more hours on their creations. I believe mine clocked in at around six hours.

She is a mix of armature wire, FIXIT Sculpt, and air dry clay.


Click on "Full View" for a crisper, less distorted version.


Please do not edit or repost. Not stock.
Follow me online:
Portfolio
Art and Writing Blog
Facebook
Twitter
Tumblr
Google+
My Old (Outdated) Website