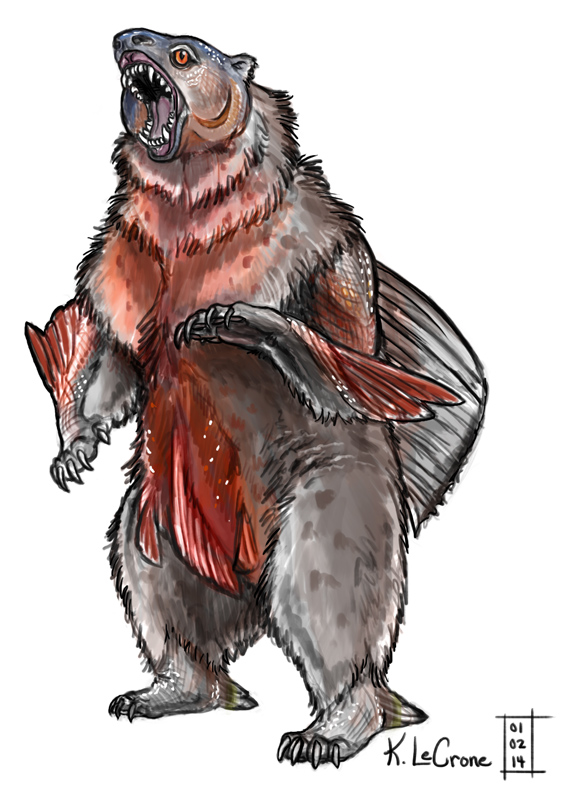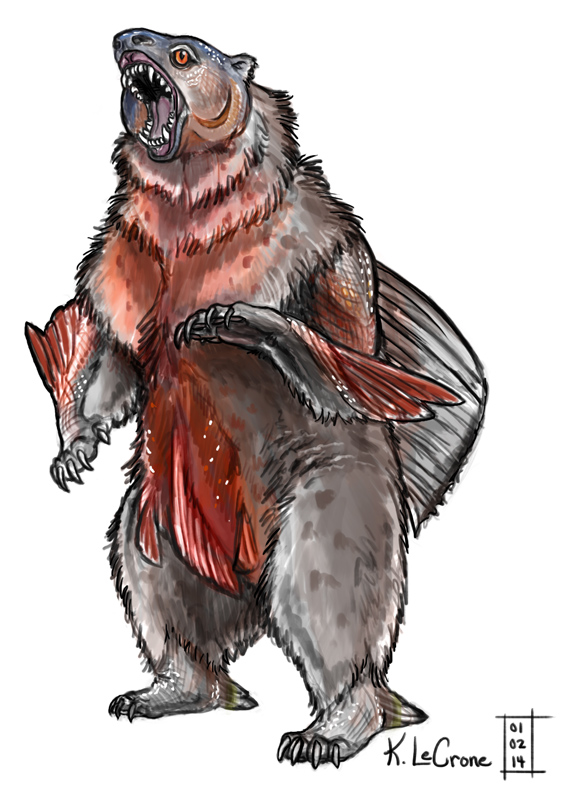 Watch
Piranha Bear. Because a
friend
requested a visual aid, and I aim to deliver.
#IDontEven
I'm considering making a t-shirt with this (refined) likeness... SO many possible taglines.
What IS a group of Piranha Bears called?
K. LeCrone on Facebook
K. LeCrone on Twitter
K. LeCrone on Tumblr
K. LeCrone on Google+

I think my Witchdoctor would take great interest to this particular bear if she gets the chance to get close to him...her..

Reply

I love looking at this fellah. Is it cute? Is it frightening? Is it frighteningly cute?... and then I shudder.
Reply

PIRAHNABEAR! Ahahaha, this is so great!
Reply