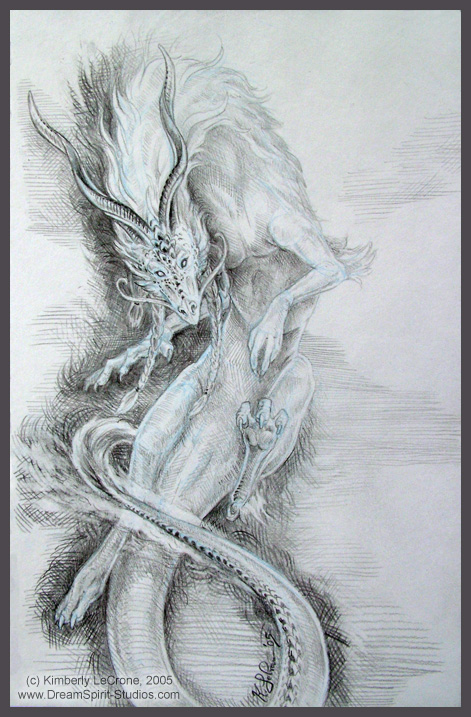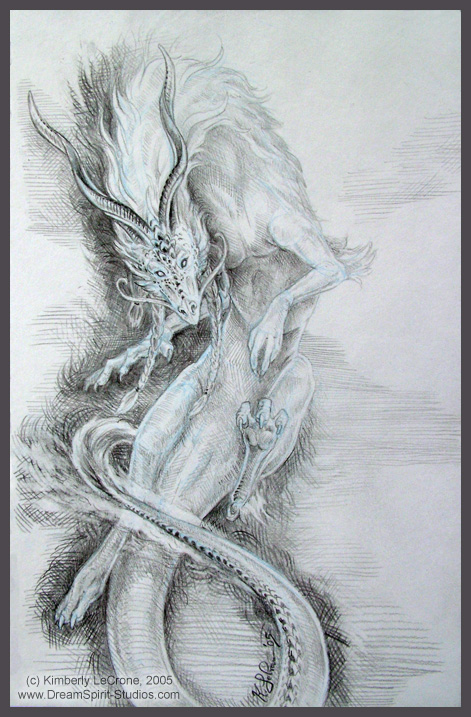 Watch
Oriental Kudu Dragon Sketch ~ September 20th, 2005
I really enjoyed doing this sketch! The finished sketch is around 4 inches wide by 5 inches high, and was done in graphite and col-erase. I really had a fun time doing the texture on this fella.  I usually shade when I'm doing graphite, and crosshatch when I'm working in inks, so this was a nice change, and I really like how all the texture shows up in the piece in person.  Sadly, when it's compressed down to be viewable on the web, it looses nearly all the texture, which is why I did a little closeup of it as well.

That little dragon also has a set of braids and some burned-up hair, and, of course, kudu horns.

The amazing

also sculpted a piece based on the finished painting and story that was given as a gift to me.