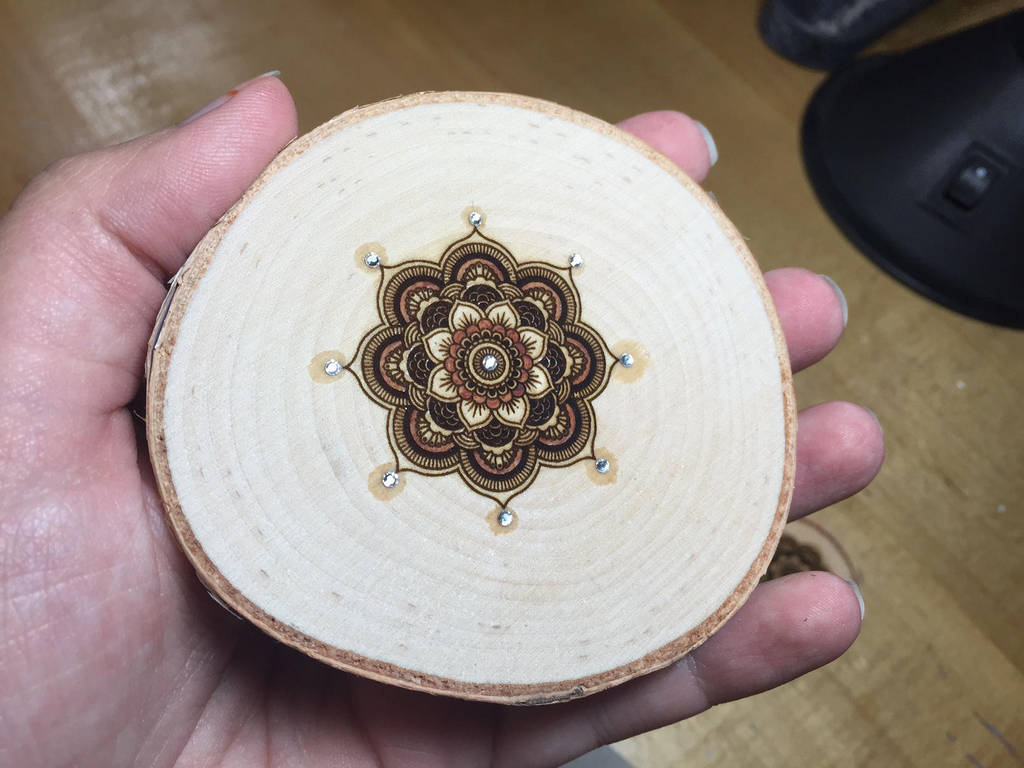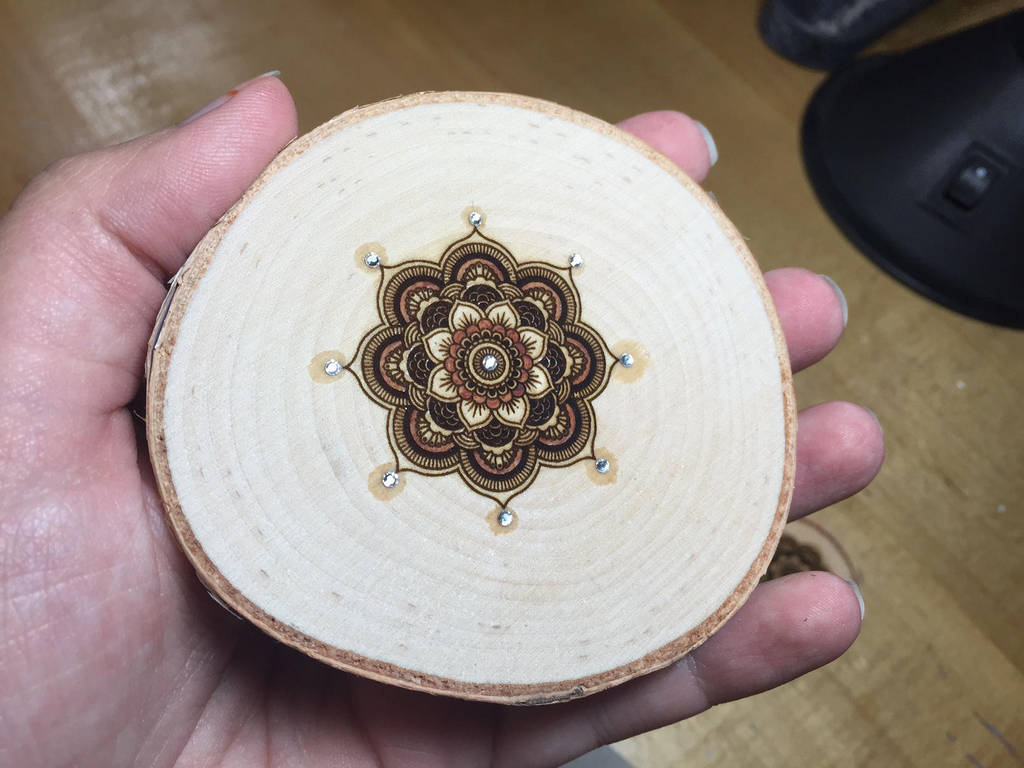 Watch
"Jeweled Mandala"
Completed on August 14th, 2016

I had to do a review for a laser engraver and had a lot of fun with it! It was especially good at making etched designs, and so I ended up making a bunch of different types of mandalas and printing them onto wood. I especially liked them against the natural rings of tree trunks, with a bit of wood stain and crystal rhinestones as accents.

Please do not edit or repost. Not stock.

Follow me online:
Art and Writing Blog
Facebook
Twitter
Patreon
Tumblr
Google+
My Old (Outdated) Website



It's mind boggeling what you can create. You are such a creative individual, and your small details are an exceptional asthmatic.

Reply

Thank you! It's been so fun just letting my creative muses run rampant and not being particularly concerned if people are going to like or relate to my work. I feel like in the last year it's really allowed me to explore some new things I wouldn't have dared to otherwise, and I'm so thankful for encouraging me to keep on growing and exploring! <3 <3 <3 In some roundabout way, things like those jeweled lions I did early in the year actually opened the door to experiments like this where I went why CAN'T I try playing around with mandala designs? Just because I haven't done much with them before, doesn't mean I shouldn't feel free to explore them now.
Reply

I think that';s the key isn't it? When we stop trying to please others, and try and please ourselves, we find that those who come along for the ride are like minded- and that yields to a better effect. A lot of folks forget that and try to win the popularity. Honestly though? It never quite works out. Being able to delve in to personal ruminations and execute our personal elaboration visually will connect with others far more than the stress of being accepted.
Reply