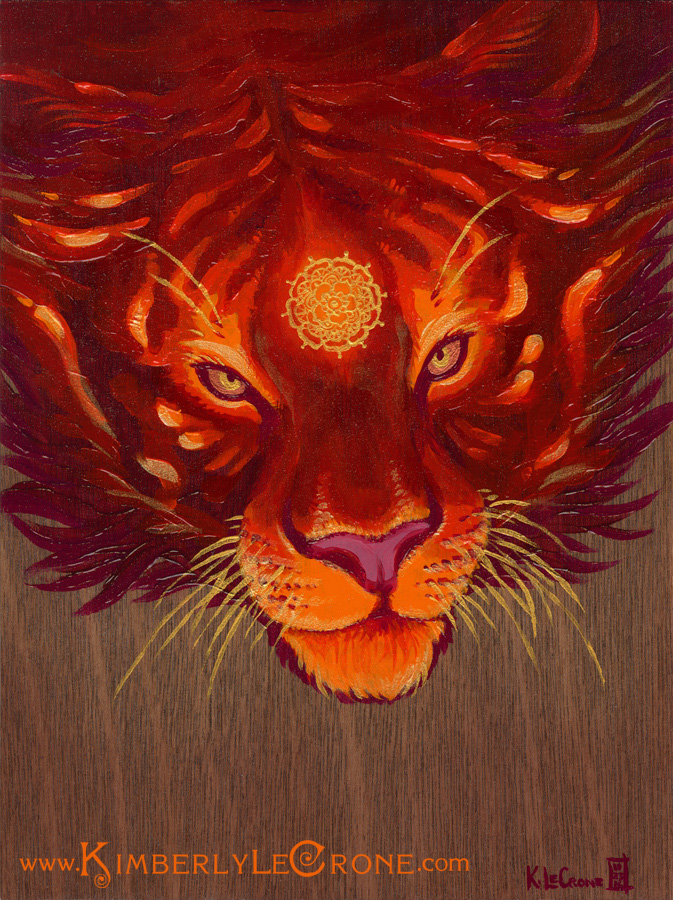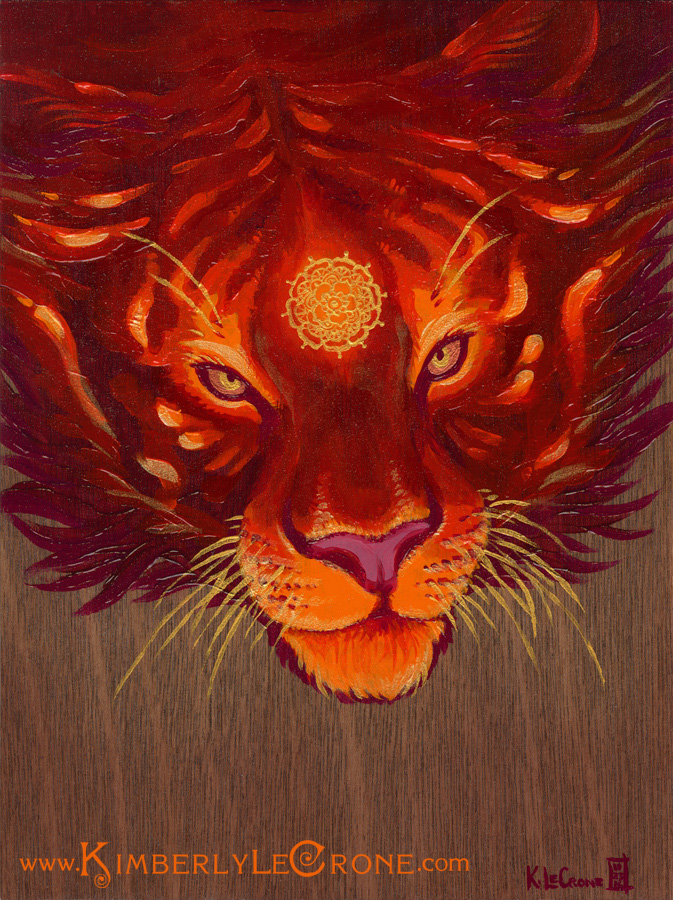 Watch
"Fire Tiger"
Completed on October 23, 2016
A visage of flame come to life.
Total size: 9 x 12 inches

Acrylic on stained wood panel.
Please do not edit or repost. Not stock.
Follow me online:
Art and Writing Blog
Facebook
Twitter
Patreon
Tumblr
Google+
My Old (Outdated) Website

In pure contrast to your owl, and yet the elements of fire and water are so evident and complimentary. This felt as if heat was coming off the actual wood panel!
Reply

Thank you! This one started with a more direct concept that I wanted to chase, and while I made some mistakes with the materials (namely: too many layers of clear gesso which subdued the wood more than I would have liked), there is a ferocity there that felt very satisfying, even if it was difficult to photograph. I've always loved inter-playing animals with the elements (and you have done some gorgeous work with them as well), and I feel like the possible combinations are limitless, as is there potential for symbolism.
Reply

I hear you on that one! Animal associations are limitless, and I wish I had the time to indulge in there ever so much more! <3
Reply