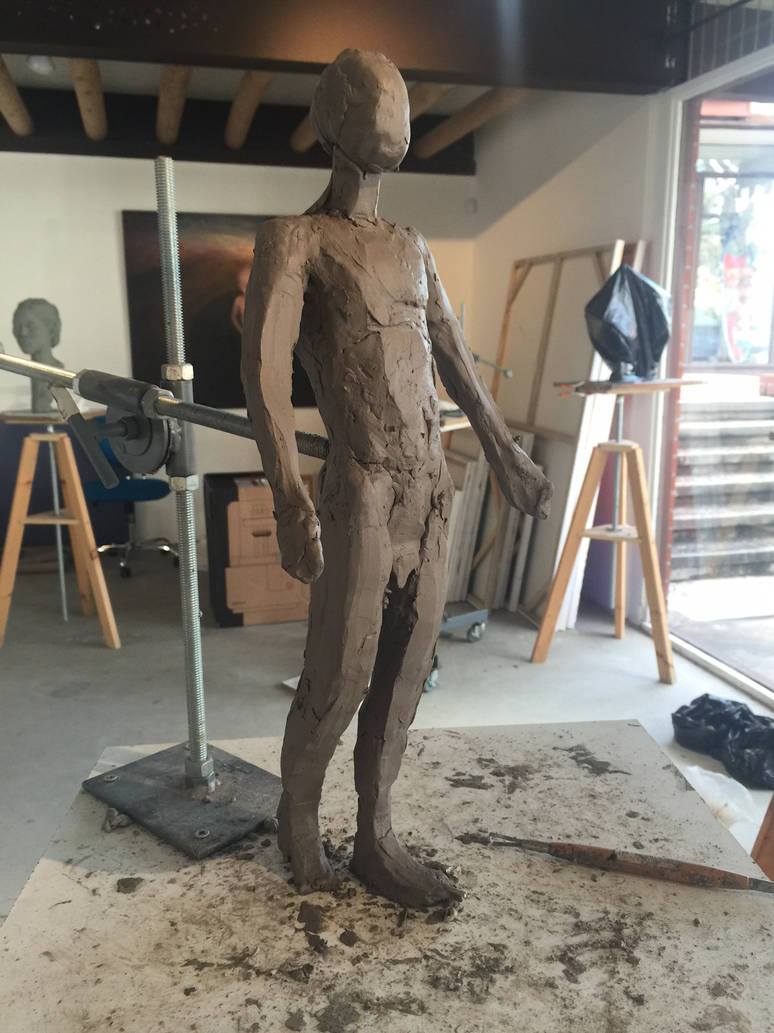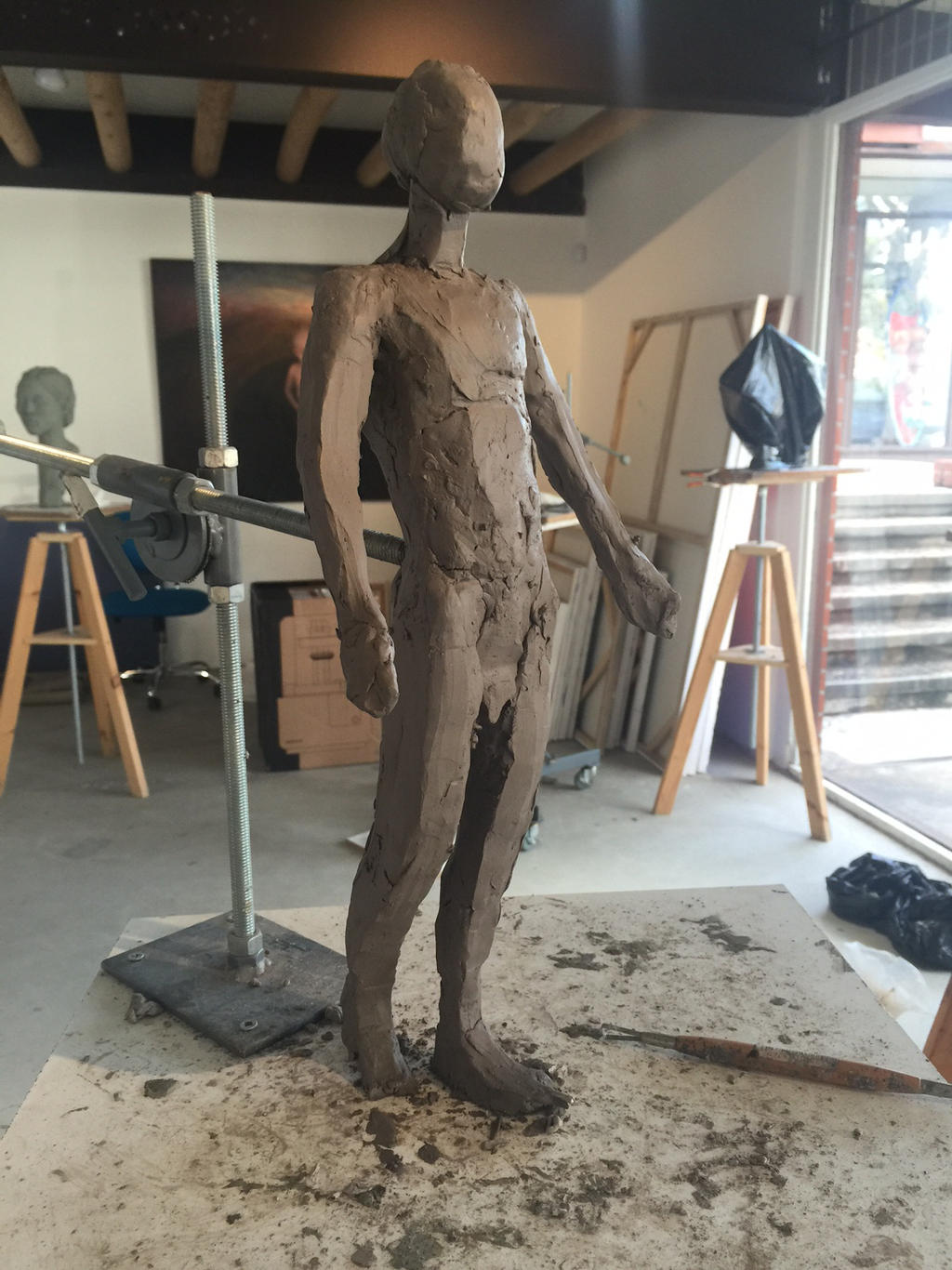 Watch
"Figure Sculpt 1"
Completed in September, 2016
I recently took a class with Ryan Kingslien about sculpting the human figure, and I really came away with a lot of helpful tips and tricks that can as a direct result of being pushed out of my comfort zone to use new materials and techniques and take different things into account than I usually do for sculpture.

I spent the first session putting clay over an armature and tearing it down, over and over again, and I got quicker with each time I did it. This one here is the fourth (?) one I did during that class, and took me around 40 minutes. Before this class, I would have never been able to block in a figure so quickly!
Please do not edit or repost. Not stock.
Follow me online:
Art and Writing Blog
Facebook
Twitter
Patreon
Tumblr
Google+
My Old (Outdated) Website

I have to admit, I love seeing process. For the reason that I can learn form other's, as well as adore seeing their thought process. I cannot wait to see yours finished!
Reply

Thank you! I learned a lot taking this class! I'm so used to trying to make things to get them to a pre-established end-point, and so the fact that for this particular class I would create a figure out of wed clay, then tear it down, then rebuild, then tear-down over and over again really helped me connect some dots I hadn't previously, since I traditionally treat sculptures as something that has to be polished. Instead, it was like doing sculpture "sketches," and actually was quite freeing! I love sharing my process and hopefully helping others in doing so. <3
Reply