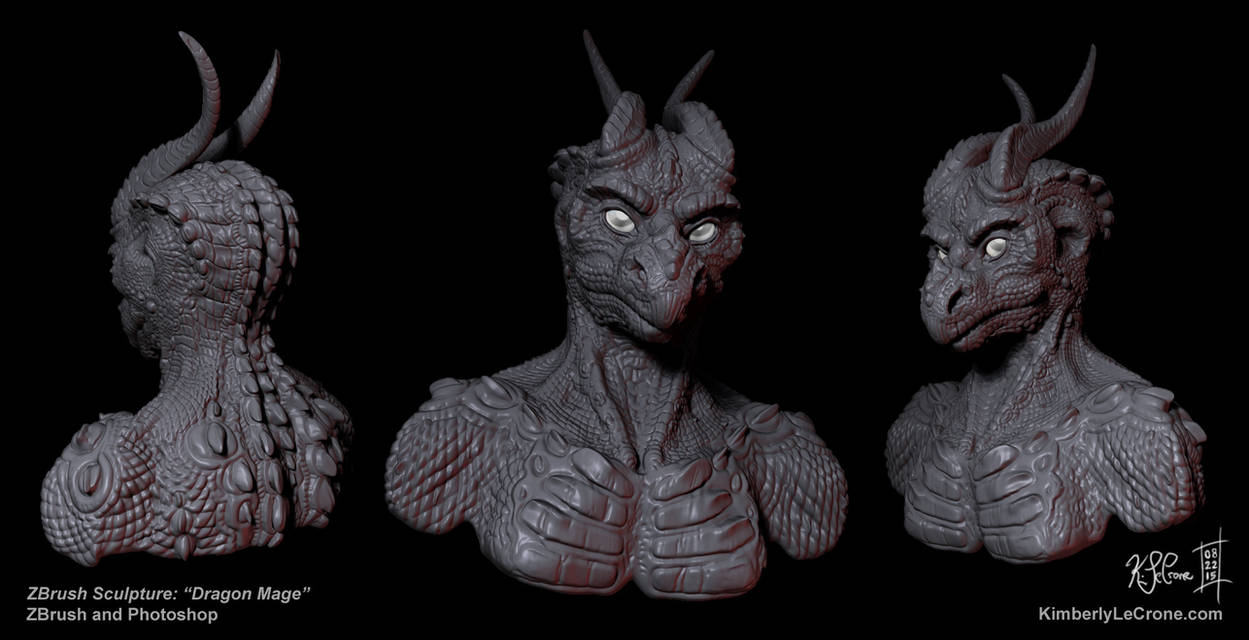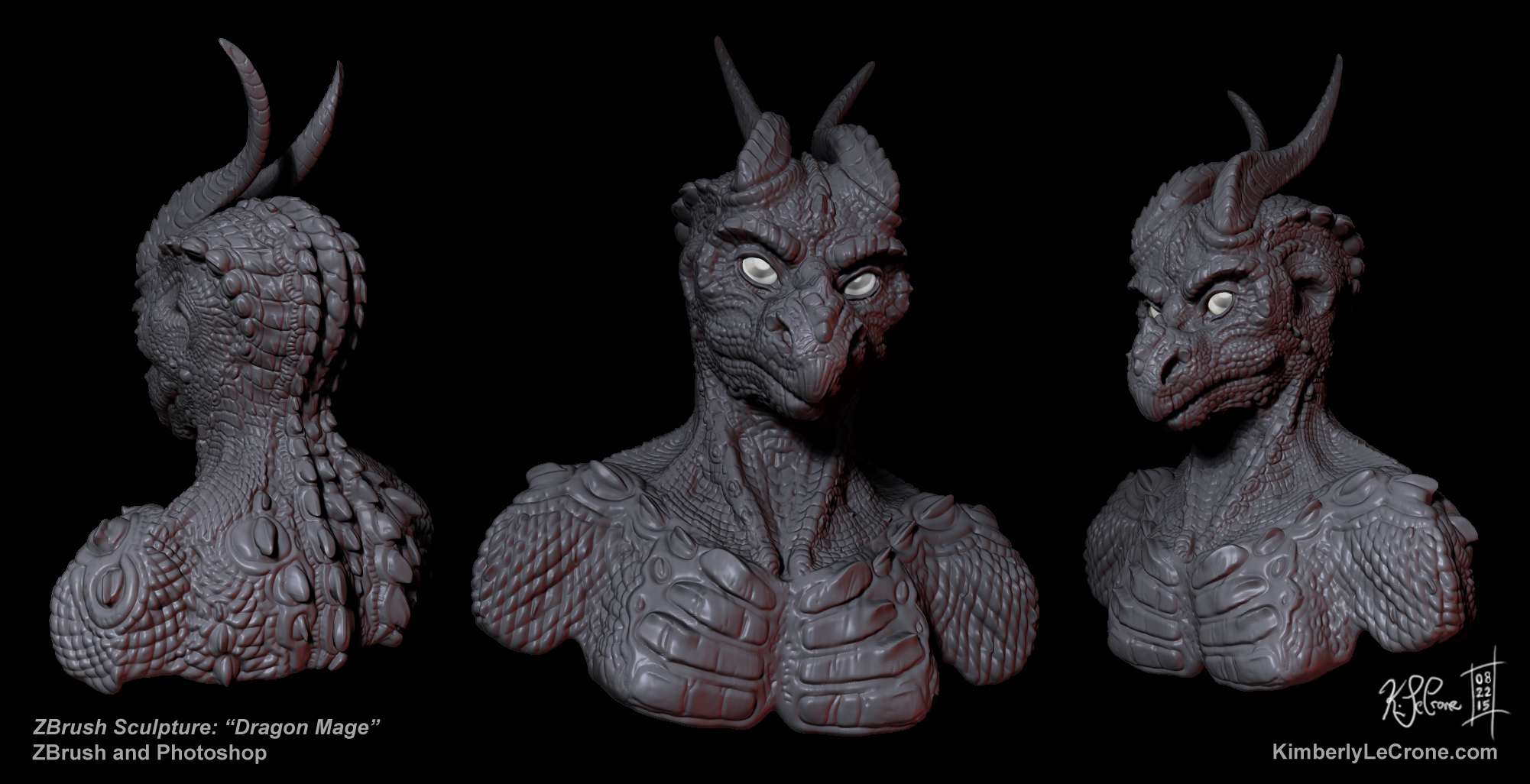 "Dragon Mage Sculpture" – ZBrush Sculpture and Photoshop
Started on August 5th, 2014, Completed on August 22, 2015



Here's a video of the ZBrush dragon sculpture I recently completed which includes a process walkthrough, turnaround & stills! -> youtu.be/hlZ2Zi89Z1c
Check out my newest blog which talks a bit more about this sculpture and such (it even has some pretty pictures) -> bit.ly/1hTLlDM
I consider it a sort of detailed sketch of one of the races from my story that I hope to get to one day. Another one is seen below:

As ZBrush projects go, this one was poorly planned and so I didn't have enough resolution to fully detail him, but that's okay. It was a great learning experience and exercise, and I'm particularly proud of the "ear" area.

Time Taken: Approximately 3 sessions spanning 10 hours total.

Click on "Full View" for a crisper, less distorted version.
Please do not edit or repost. Not stock.
Follow me online:
Portfolio
Art and Writing Blog
Facebook
Twitter
Tumblr
Google+
My Old (Outdated) Website

Wow, amazing detail! Fantastic work!

Reply

my god the amount of love and work that must have melted into this piece... just makes me appreciate every scale x0
Reply

Thank you! He definitely took awhile, but I'm glad all the love and care I put into him shows!
Reply

So detailed! He looks great.

Reply

Awesome! Really nice!

Reply