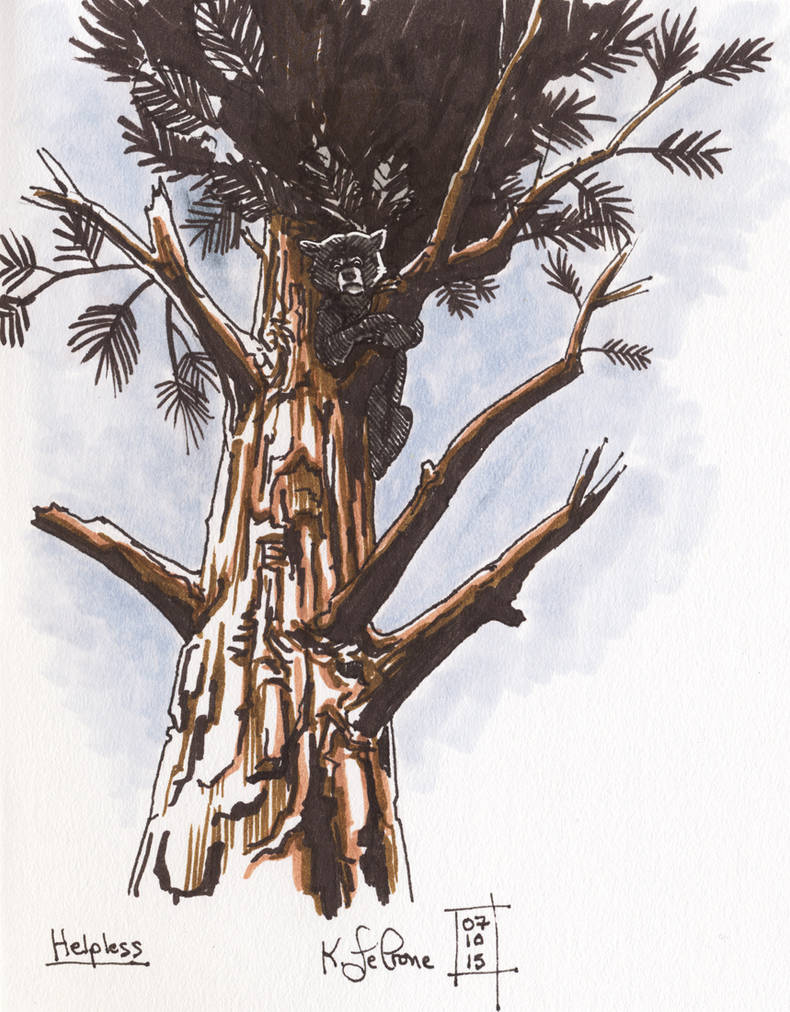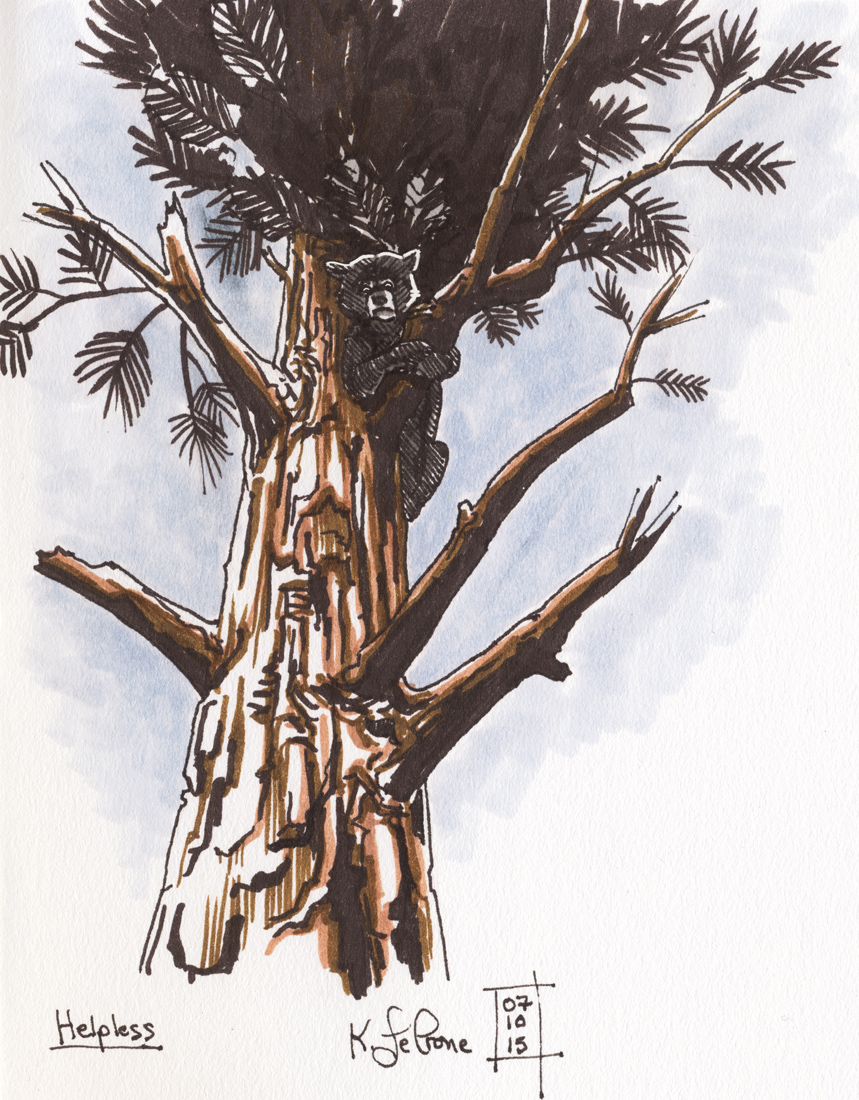 "Helpless"
Completed on July 10, 2015
~1 hour graphite and brush pens on paper. 3.5 x 4.5 inches.
I've decided to challenge myself to partake in a 30-day challenge to sketch characters and environments from a story I wrote, and would like to get back to editing in order prompt me to get back in the headspace of those characters.

This is the fifth day's image of one of the main characters, who is looking on helplessly as horrors break out below him.
Please do not edit or repost. Not stock.
Follow me online:
Facebook
Twitter
Art and Writing Blog
Tumblr
Google+
My Old (Outdated) Website

For starters, the fact that it's in markers and ink- exceptional.
Second, that poor beah!!! This picture is adorable, I love the perspective, and I'm all for DA BEAH!
Reply

I like the angle - got an impression as if I was looking up at him.
Reply