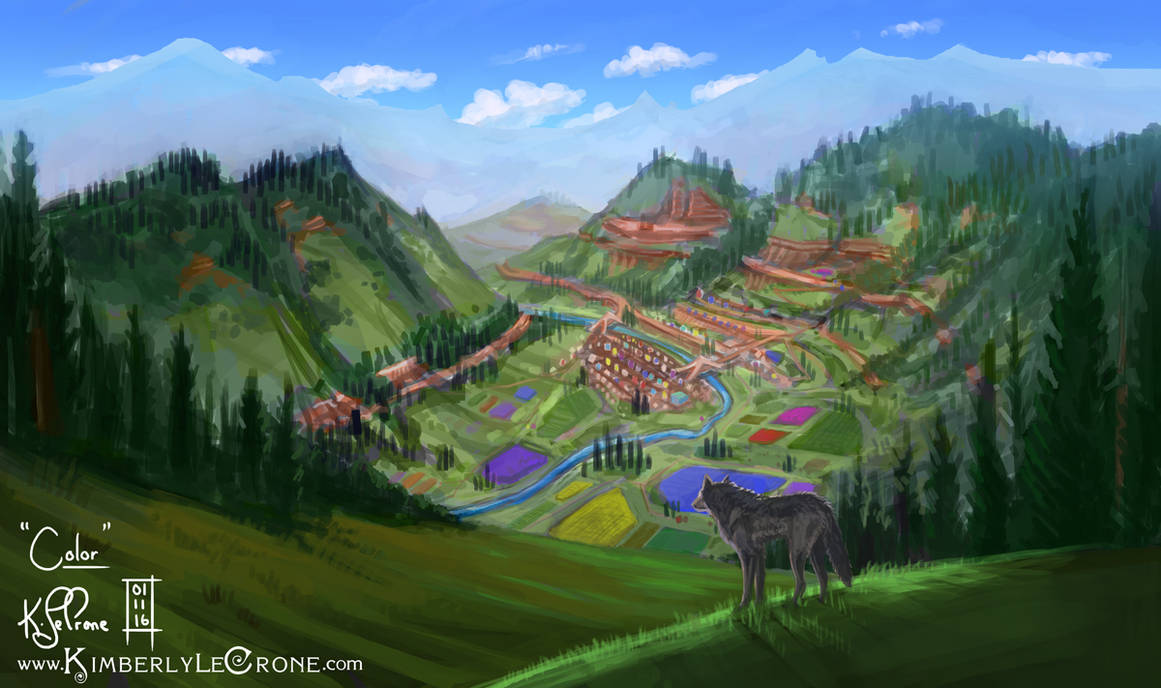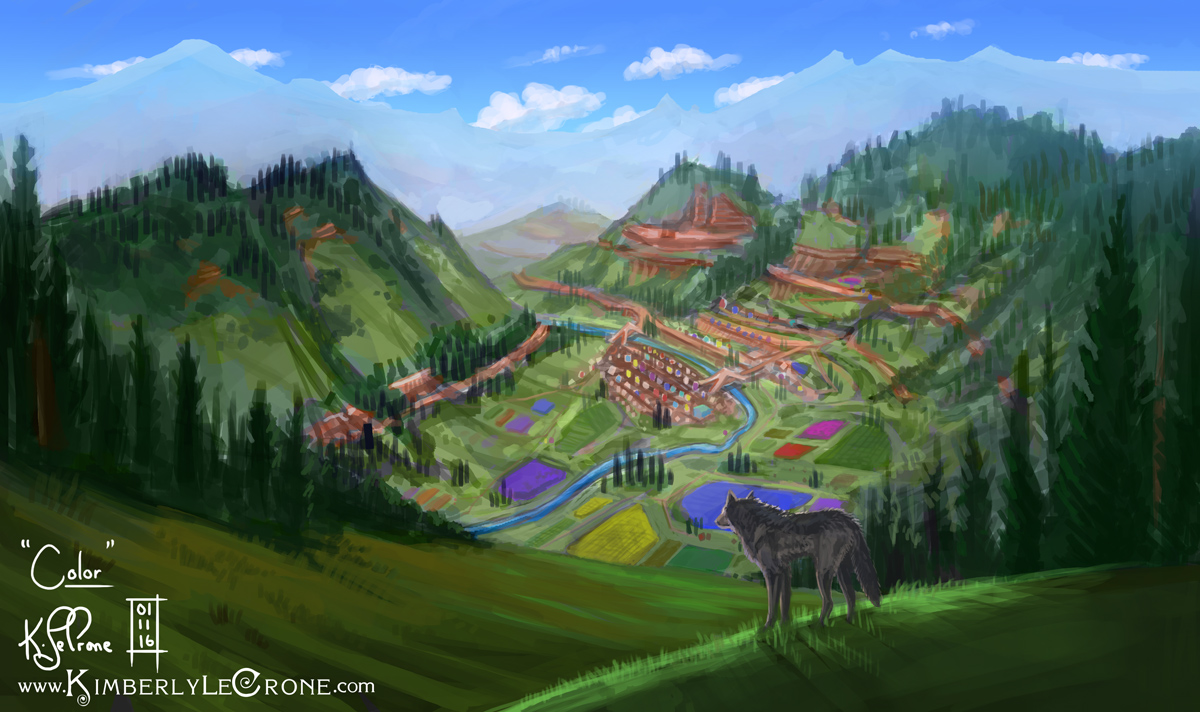 "Sanctuary"
Completed on January 11, 2016
Day 13: "
Color" ~2.5 hr digital sketch of a character arriving at the colorful location of Estraella in one of my novels.
I've decided to challenge myself to partake in a 30-day challenge to sketch characters and environments from a story I wrote, and would like to get back to editing in order prompt me to get back in the headspace of those characters.

This is the thirteenth day's image.
Please do not edit or repost. Not stock.
Follow me online:
Art and Writing Blog
Facebook
Twitter
Patreon
Tumblr
Google+
My Old (Outdated) Website

Holy stinkin' smokes!! Looks at that vastness!!! This is EXCEPTIONAL! Trying to get that level of depth in an environmental shot becomes quite difficult, and you pulled it off like a pro! I love the foreground element... the shadow cast by the wolf is amazing.

Reply

Thank you! It was a great exercise for what it was, but definitely one where I wish I would have planned it better! At least I learned some good lessons moving forward, and it was fun to try to envision the same location in three different ways/seasons.
Reply