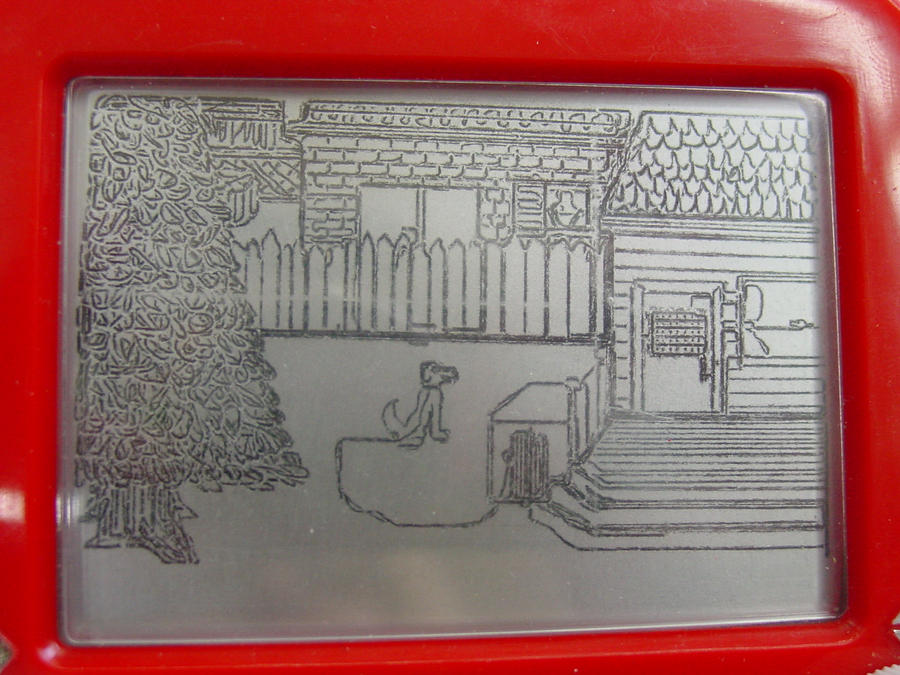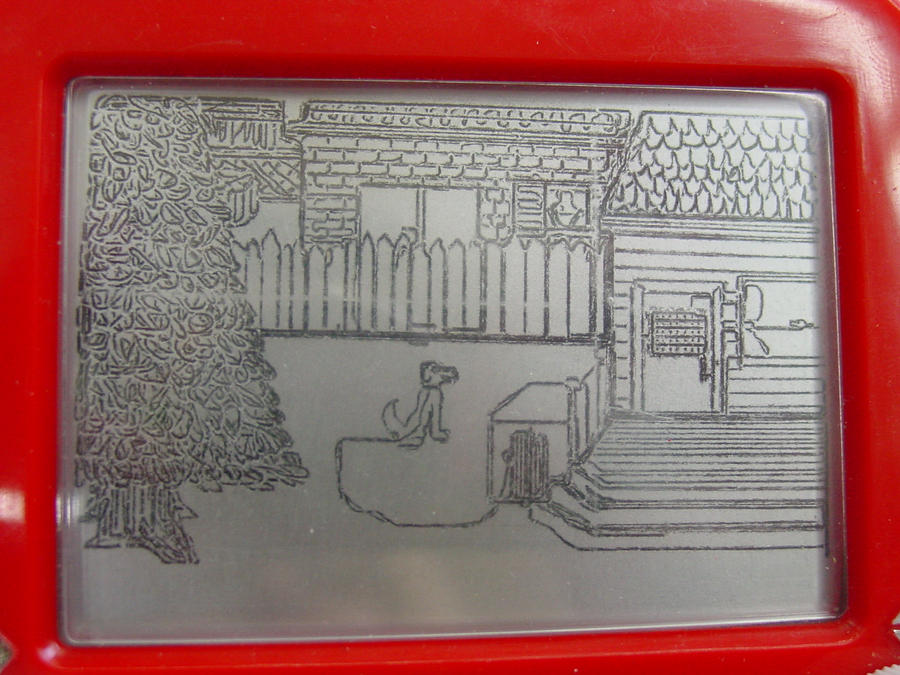 Watch
Ok, this is important to me: This is done on a POCKET etch-a-sketch. The screen is about the size of the palm of a hand, two inches tall and three inches wide (I just measured it), NOT a full sized etch-a-sketch.
Second: this is not a real place or scene, I made it up entirely and was pretty proud of myself for it too since I've never even seen a porch with steps like that and am not usually very creative with anything that doesn't breathe.
Third: I did this my freshman year of highschool... not sure if that matters to anyone but yeah...
Here's a link to a not as good mini etch-a-sketch pic of mine:
[link]

that's impressive... I know for sure that I can't do that...
Reply

Thanks! And nah, I'm sure you're just not giving yourself enough credit

You could probably copy it if you tried

Reply

wow that's real good, you should make more!
Reply

Meh, I might... I still have the etch-a-sketch... it's more of a lack of ideas for what to draw that keeps me from it XD
Reply

what a skills WOW you ARE so cool

DDDDDDDDDD
Reply

Reply

Reply

Re-faved as requested

Reply

That is amazing. Did you have to plan that out, or did you just start and made it up as you went along?
Reply

Thanks! No, I just made it up as I went

Reply

That's super cool! I could never try to do something like that!
Reply

Nice, I never saw someone do stuff like this on an etch-a-sketch!
Reply