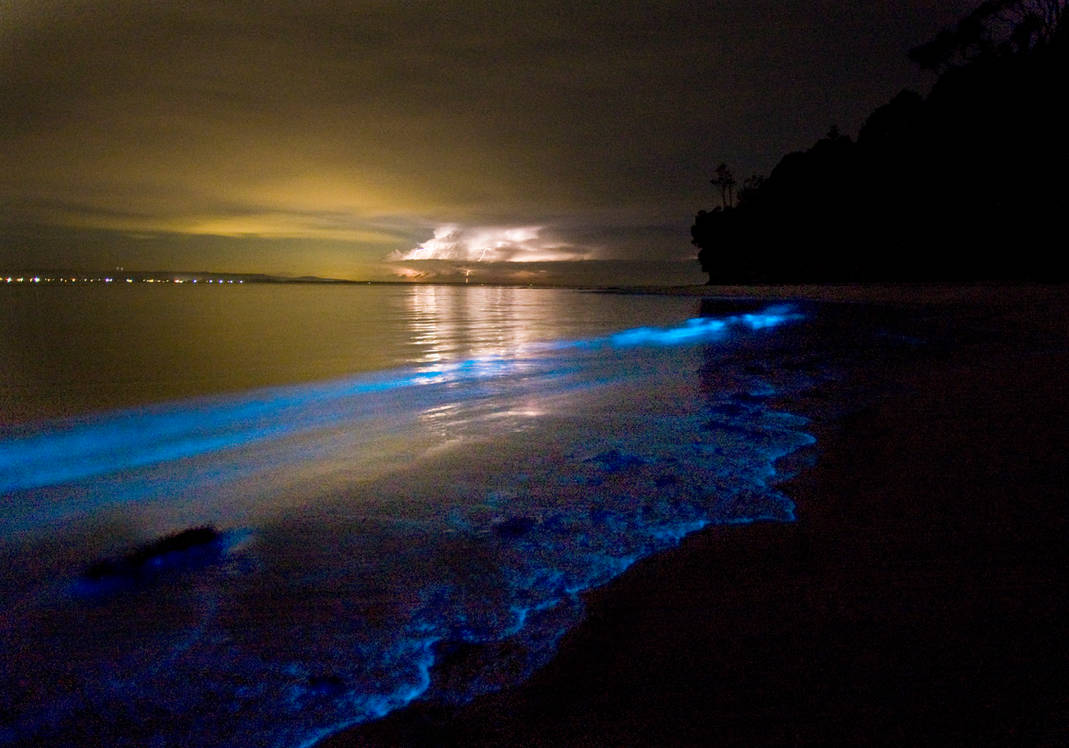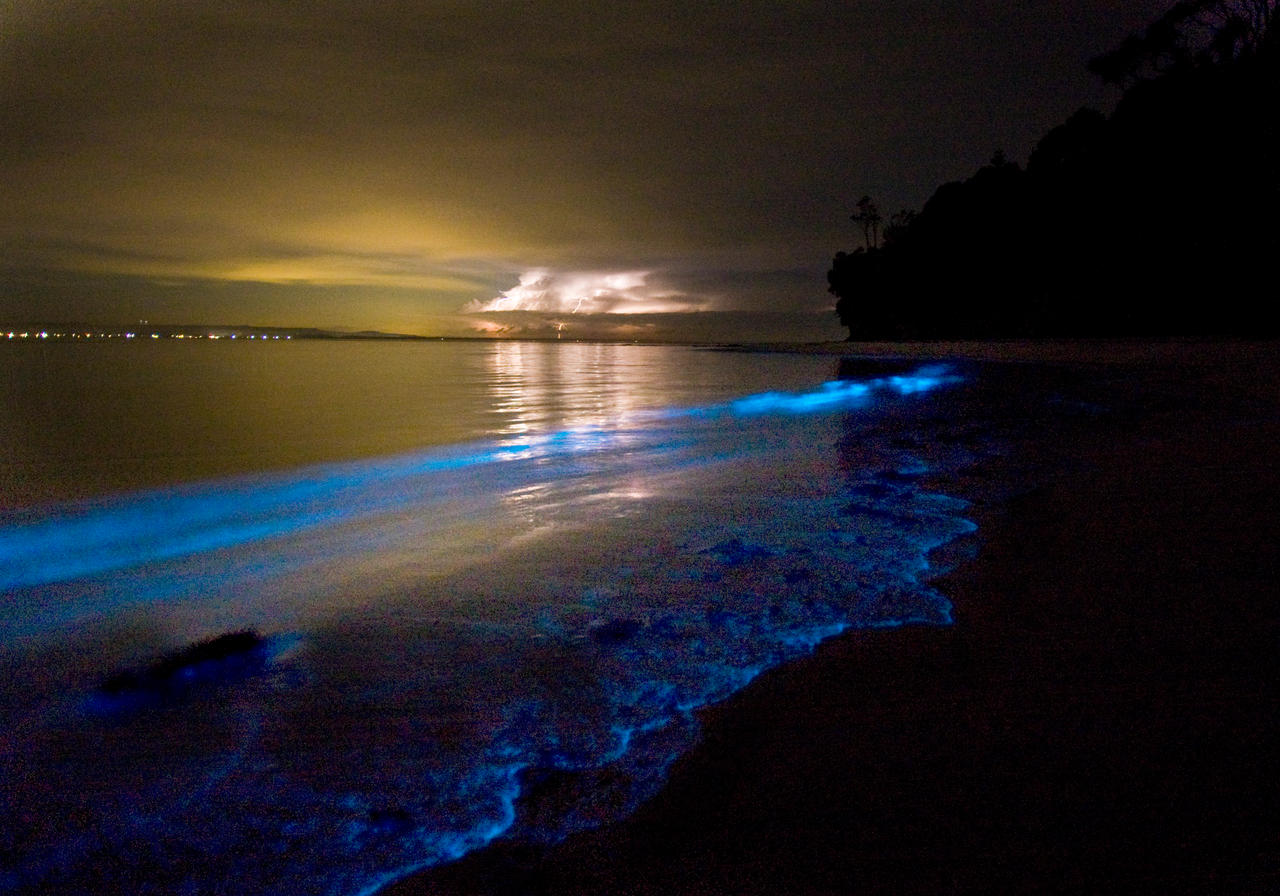 Watch
Bioluminescent Plankton in Jervis Bay. It was a pretty awesome sight; I went down the beach to take pictures of the lightning only to see the water glowing and washing up on the beach like tiny stars. It was magical.
The picture quality is pretty awful because of the noise but the moment was perfect


OMG!!! It's so beautiful that makes me cry.
Reply

I don't know what's more amazing, that phenomenon or that you caught a lightning bolt in the background.

Reply

Nature is soooooo flarbing awesome. I just wish Earth had more biolum things.
Reply

i envy you!! wish i could have seen this!
Reply