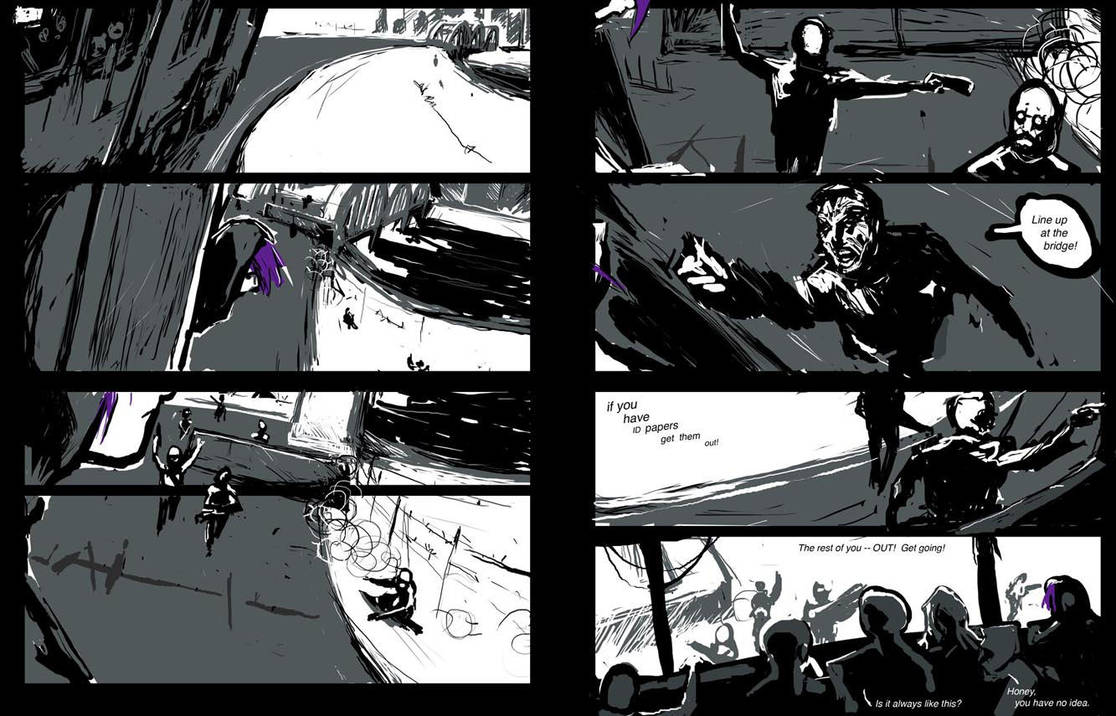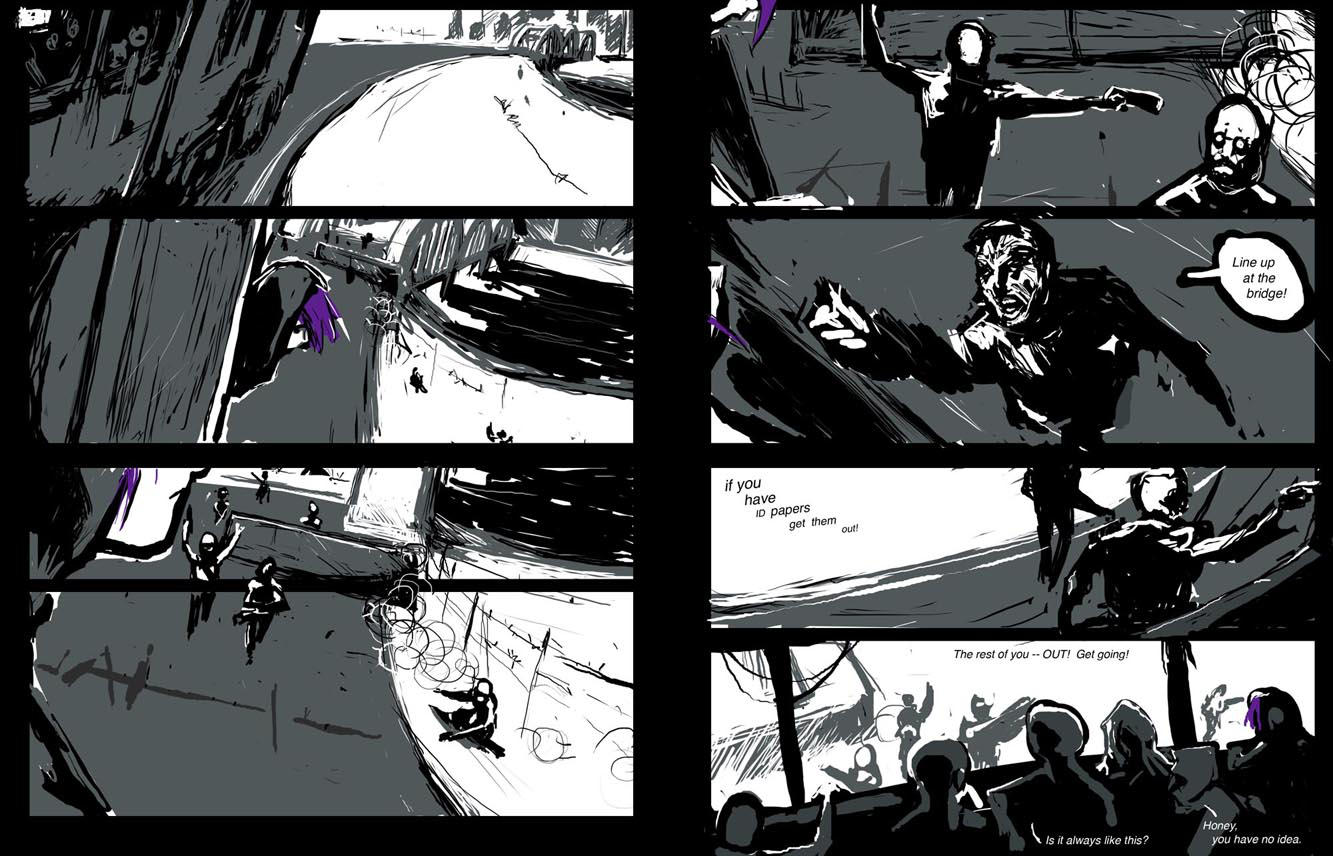 Preview from Wasteland Flowers, a creative partnership between Alex Feige and me. Rough version.

Did you both ever release it somewhere to be read?

Reply

First of all, thank you for your interest and appreciation. Unfortunately, this graphic novel is still in progress. Its creation has been (and still is) a painstkingly long process. Since Alex/Seventeen Seconds and myself are both hobbist in our respective domains, everything depends on our spare time (which has turned to be a quite rare commodity over the last few years) as far as our private lives allow. Right now, Wasteland Flowers features 4 books (amounting to about 300 pages). The 4 books have been successfully discussed, scripted. Three of them have their own panel direction, and they have been sketched. The fourth and last one still awaits completion (there is an actual script and panel direction, but just a bunch of pages have been barely sketched).
The delivery is a quite debated issue: there are IP rights involved with the Oni franchise, so, commercial releases (even crowdfunded ones) are out of question, unless some solution is found with the actual upholders of the Oni IP rights. As the authors, we have been thus a little secretive about the main contents and plot development (let's suffice to say that the project is meant to provide Oni with the ending it never had, as well as a bridge to future explorations in terms of worldbuilding and sequel writing). We'd sure love to make a public release, most likely an online publication, but at the same time we haven't focussed yet on what's the best option to ensure that our seven-years long work is not leaked, spilled, copied without due acknowledgement or credits.
Anyway, if you are curious, you can try and check the current progress here:
wiki.oni2.net/Wasteland_Flower…
Again, thank you for your interest in this project. It will take several more months to be finished, but I am confident the results will be worth the wait.
Reply