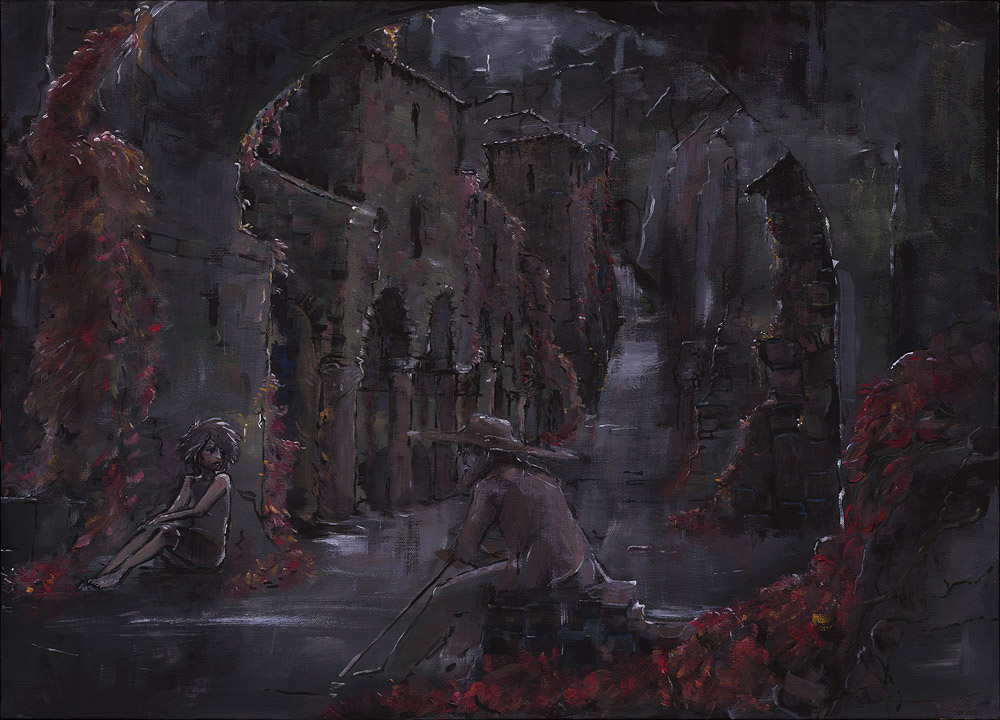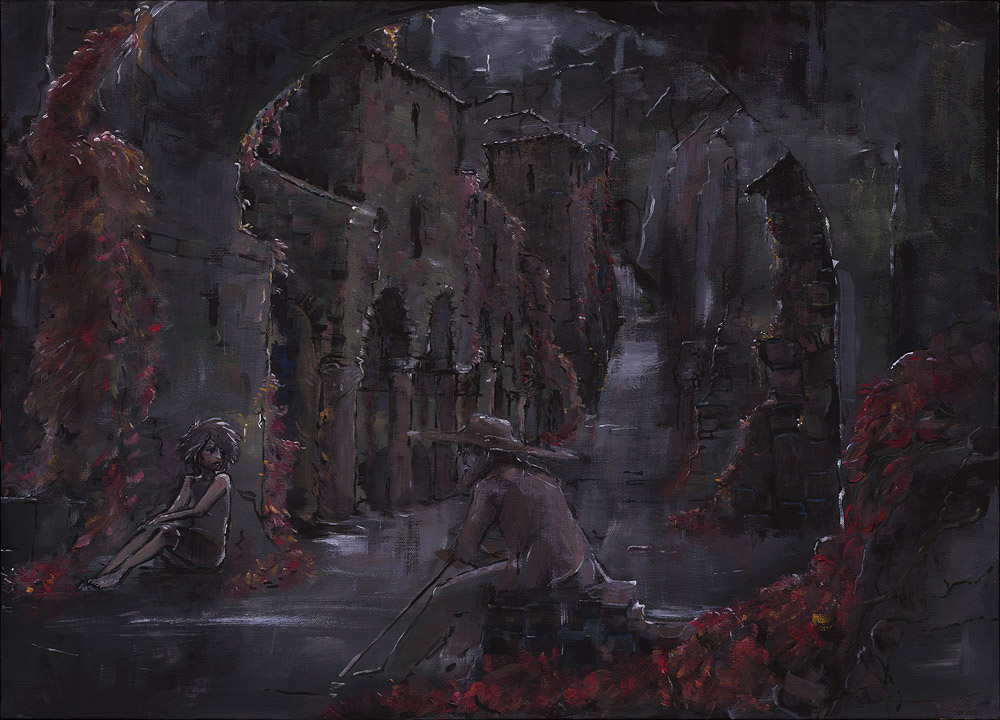 Watch
Acrylic on canvas. 50 cm x 70 cm.
Fullview, please.
Edit: I don't own this picture anymore


Reply

Oooh, very cool image!

So I assume you sold the piece then? Anyway, its really excellent!

Reply

actually it was donated to a hospital child care center association, for a fundraising initiative.
Reply

Ah, very cool of you! Anyway, its a great piece, so it should sell well and raise a good chunk of funds

Reply

I love atmospheric pieces like this.
Even if they aren't Oni related.

Reply

Wow I simply love it! This painting is freakin' amazing! Must fav!
Reply

thank you spike! do you know a thing? writing comments about a pic is far easier than on a novel, because it doesn't take so long to get a hold of it all! (...and yes, I am reading your last chapters...!)
Reply

You're welcome. Ah I'm glad that you're reading them. And yes I know, cause I read other people's stories as well. If you could comment on the chapters individually I'd be very happy ( cause if like to know things which characters you like, if you're liking the storyline, if I'm improving with each chapter, etc.). If you don't want to, it's ok as well.

By the way, what's your name?
Reply

Reply

thank you Goat! ... however I must admit almost everything in this pic went out randomly! I just had the idea of of a young lady sitting under a portico or an arc when the city is still asleep, and lots of autumn leaves.
Reply

Did it feel like one of those pictures that kind of create themselfs? That a good setting idea beacause it's true that more people are asleep in the fall...I think
Reply

Now that I try to recall it, this pic was like a hidden part of me, and yet it was something else. It surfaced, slowly, as I strayed adrift on the canvas. First the background with shadows of green , then I started to work with the contrasts, getting a few blurred shapes... at some point my eye was caught by a detail which conveyed the perspective... then everything followed on its own.

You are bang on correct, Goat. That's the reason why fall is my favourite season-- it makes me feel more alive.
Reply

Reply