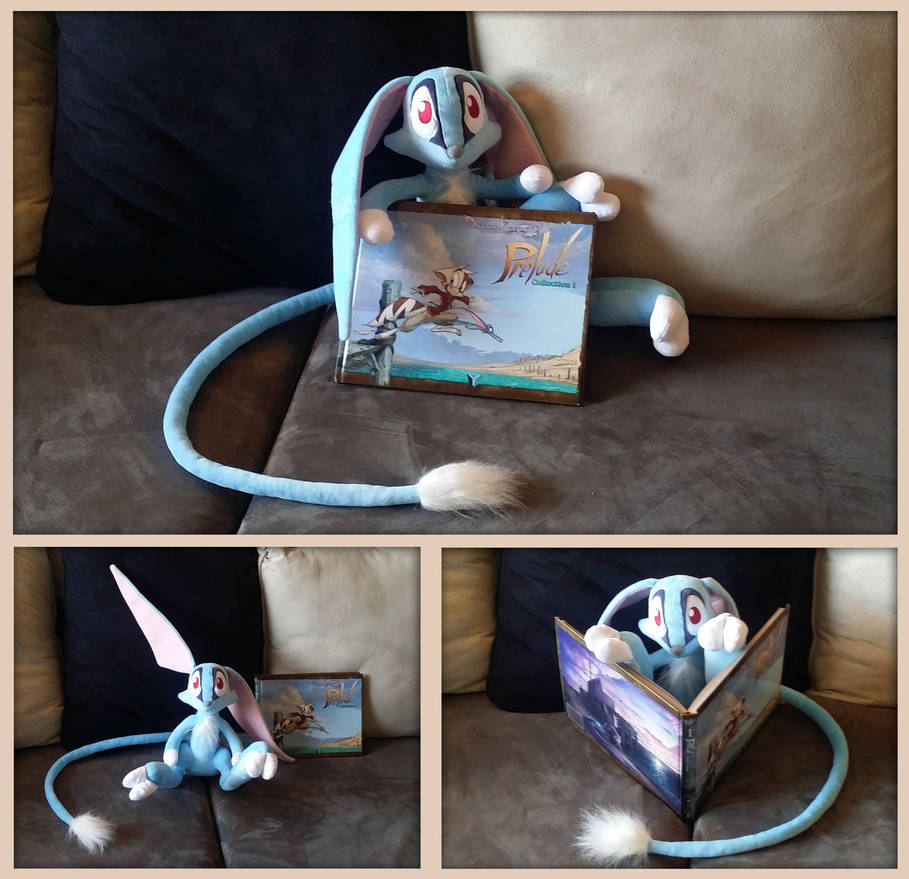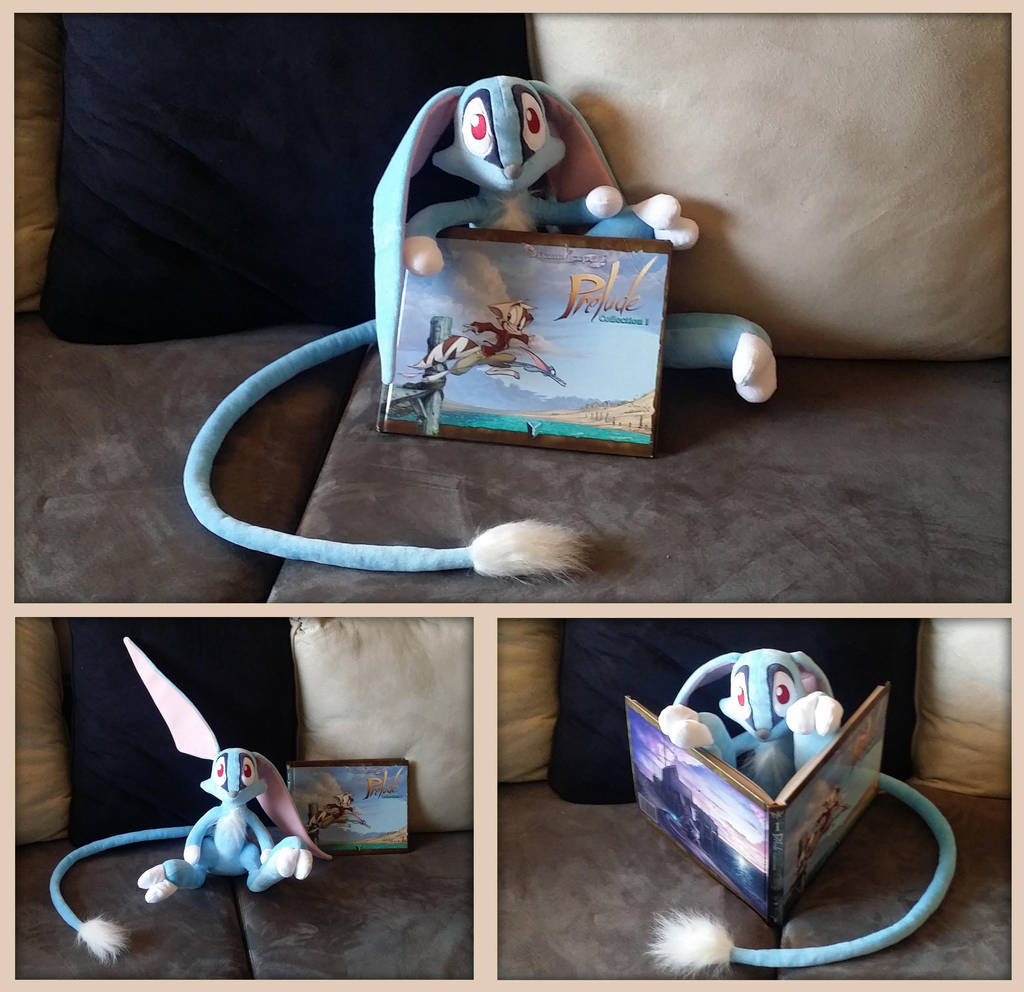 Watch
The first prototype has arrived! He's pictured here with the Prelude hardcover book for scale. (It's an 8 1/2 by 11 book.)

We're getting a quote from the manufacturer now, and if we can reach the minimum benchmark, I believe we can sell him for less than $45.00

The Whip Plush Kickstarter is coming this July! Because the world needs all the hugs it can get.