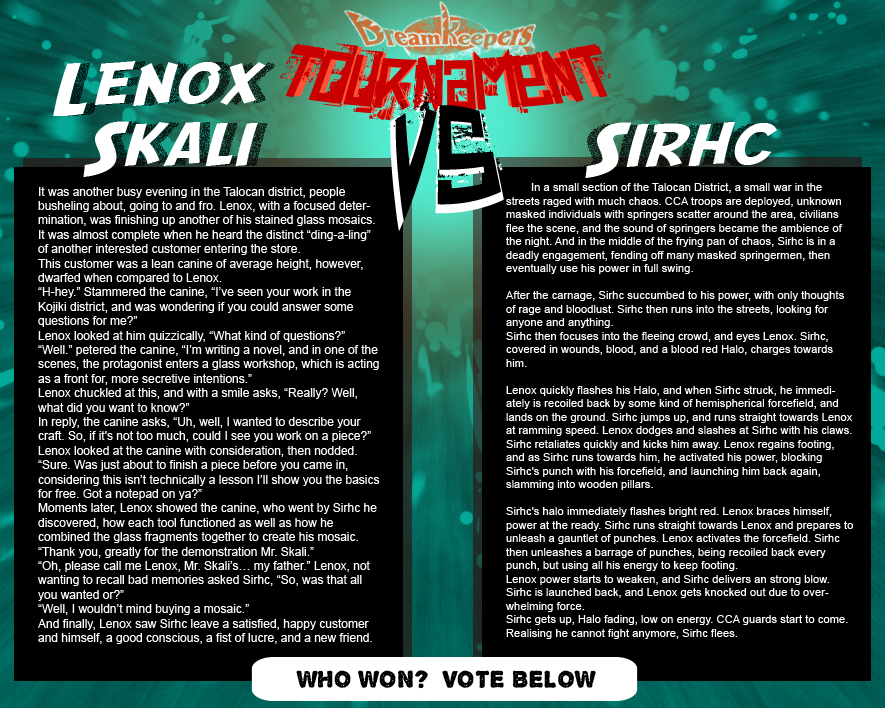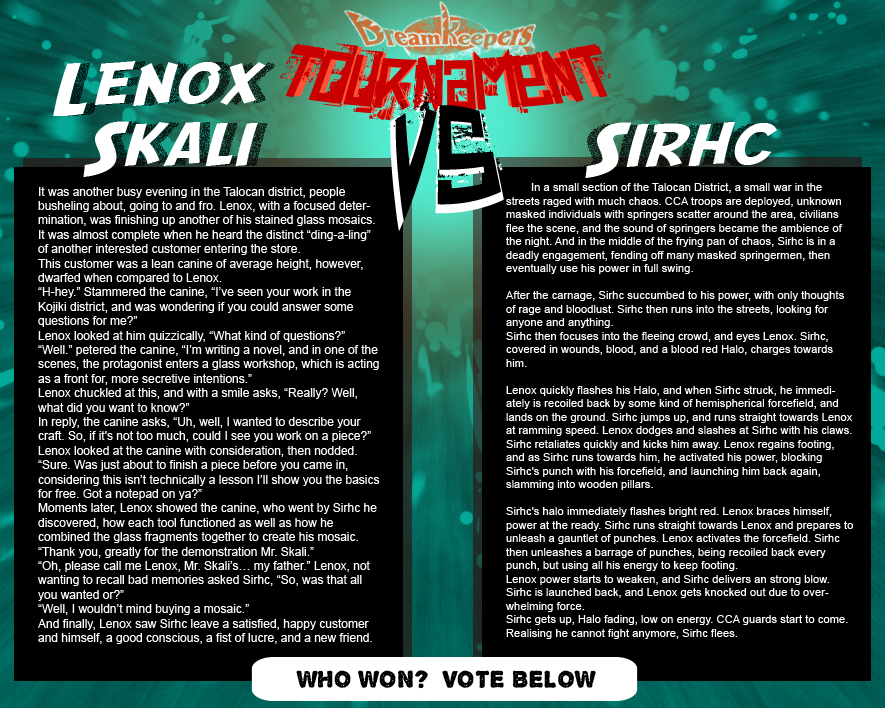 Watch

Friendship, FRIENDSHIP?!! Again?
Reply

Congrats for Seraph's win, and here's to hope Maxwell can rest in peace!

As for today's battle, I'm suprised by just how different the approaches were. I mean, I know the battle text doesn't actually HAVE to be a battle, but I love how Lenox's side is like the freakin' cutest thing in existence while Sirhc's part is basically Hulk losing control.
Lovin' that.
Reply