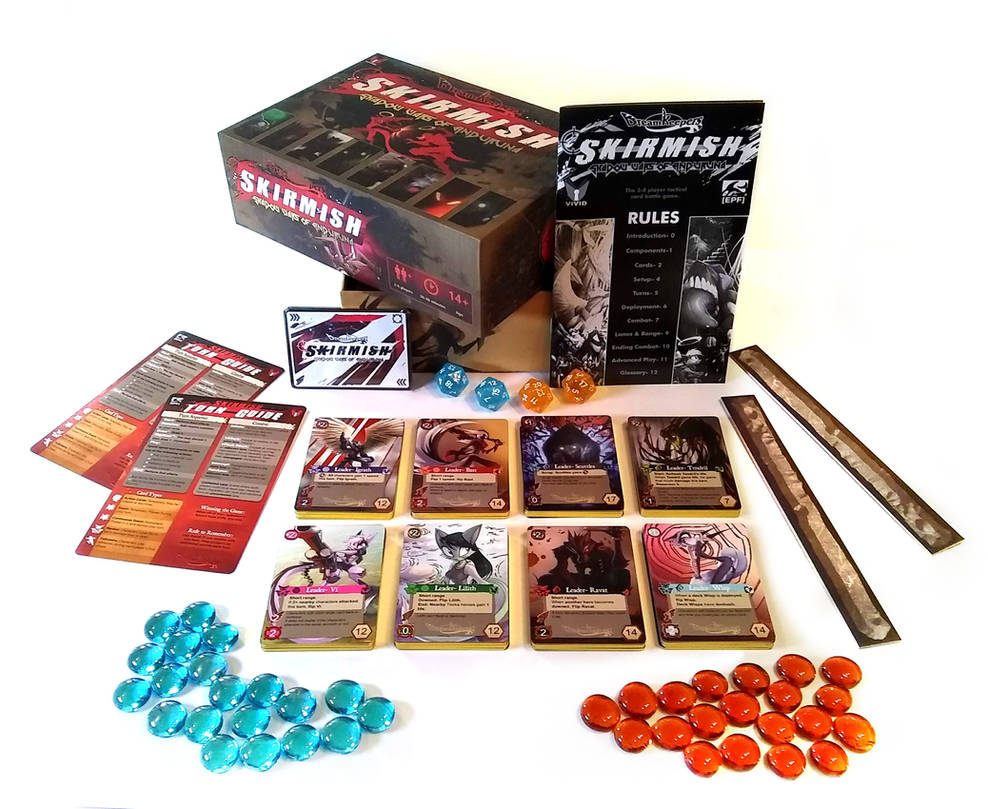 Watch
Includes everything you see here! Thought I'd try my hand at product photography, since our games have arrived. First-edition Skirmish deluxe boxed games are now available to the public:
dreamkeeperscomic.com/skirmish…
500 manufactured, about 400 already home with backers.
#gaming

I wish to see the cards ;_;
Reply

can I have one? It looks like it would be a blast I could find somebody to play with. Mmm, shiny do-dads and a rule set that probably doesn't require a degree in rocket surgery to understand but not so simplistic that's not interesting.
Reply

That is a very nice layout. Makes me embarrassed of mine LOL Well I just will have to do better the next time.
Reply