Hi

I was really annoyed by the name of my rotten old account. I liked the resolve, or at least be able to rename it in order to start from scratch with something decent but ... If I lose I deleted all my contacts!
So, first I redo one. Second step, I still consider the first as deleted. I care about the numbers of page views and favorites.
I just wish that my job is getting better every day. And for that I really don't need a name so ugly for the "cover" of my job.

So We'll see you on the new account!

The old :
DreamJ

the new :
DreamArts-Photo

Here some works...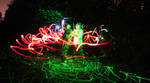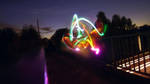 :thumb188114105:
:thumb187525968: :thumb187087337: :thumb188418434:
:thumb186068868: :thumb189551506: :thumb186062067:
:thumb185329622:
:thumb183761334: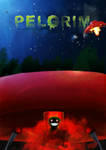 :flagfrench: French :
Bon je résume,
En gros j'en avais marre de ce nom de merde et d'avoir une organisation plus que bordélique. Ca fait trois ans que je suis là à glander pas grand chose. Donc j'ai décidé de tout reprendre à zero avec une motivation certaine. Je ne garderais que mon meilleur taff (du moins à mes yeux) le reste sera totalement nouveau et puis... on va dire que ça sera génial parce que vous me suivrez (je l'espère sur le nouveau) si vous n'aimez toujours pas ce que je fait, ne venez pas sur la nouvelle

Voila, au plaisir d'échanger avec vous une prochaine fois.
(ps : je précise que ce compte sera désactivé et effacé via un admin à l'avenir. Donc inutile de reposter dessus.)