Hey everyone!
I'm now open for commissions!
Since I'm unemployed, I've been thinking that maybe I could offer my skills to whomever migth want to endorse me. I can receive payment in any currency (through paypal).
Prices:
- Sketch: 3 -10 € (~ 4 USD - 13 USD)
Examples:
- Sketches w/Colour: 5 - 12€ (~ 7 USD - 16 USD)
Examples: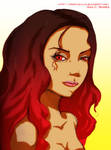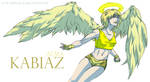 - Lineart : 5 - 15€ (~ 7 USD - 20 USD)
Examples: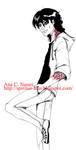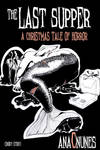 - Traditional Painting: 10 - 15€ (~ 13 USD - 20 USD)
Examples: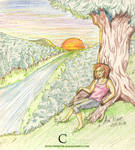 - Digital Painting: 15 - 40€ (~ 20 USD - 52 USD)
Examples: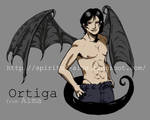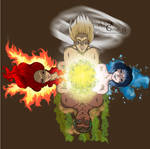 - Digital Portrait: 15 - 25€ (~ 20 USD - 33 USD)
Examples: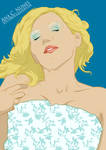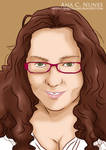 - Line-art w/digital flat-colours (8 - 15€) (~ 11 USD - 20 USD)
Examples: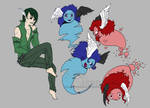 - Sketch with traditional painting (5 - 12€) (~ 7 USD - 16 USD)
Examples: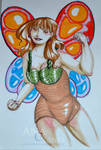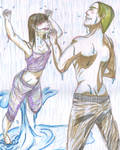 - E-book Covers (25 - 60€) (~ 33 USD - 78 USD)
Examples: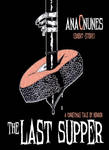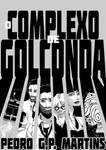 - Comic pages (30 - 70€) (~ 39 USD - 92 USD)
Examples: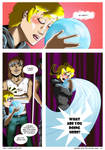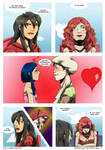 - Chibi coloured drawings (3€) (~ 4 USD)
- Watercolour, oil and acrylic paintings (varying prices)
I can draw nudity, animals, etc.
I won't draw explicit sex, gore, complex backgrounds and city landscapes, or anything I feel uncomfortable doing, or that I fell I don't have the necessary skills to accomplish;
What you get:
- A high definition digital version of your drawing (minimum 300 dpi);
- Progress shots (only for traditional and digital painting, not for sketches);
- I will work with references, descriptions and indications provided by you, but before hiring me, make sure you understand what my style is so you won't be disappointed  and I won't feel like I failed you;
- As a rule, I will not mail out the real drawing, but, I will take your wishes into consideration. Beware that if I do, the postage costs will be paid by you.  
Important notes:
- All prices are negotiable;
- All listed prices are for one character only. Additional characters = 50% increase;
- My commissioned works are for personal use only (except for ebook covers and comic pages). If you intend to include it on anything that will give you profit, that counts as commercial use. If so, please inform me beforehand;
- I expect to receive at least 50% of the fee before starting to draw, and the remaining 50% after delivery of the digital copy;
- Payments can be made through bank transfer (U.E.) or Paypal;
- Before sending you the final drawing, I'll send you a low resolution picture, to make sure the work is to your satisfaction, and then I'll send you the high-resolution image.  After that I'll expect full payment and I will not reimburse you after this.
- All prices are negotiable;
- I retain the right to exhibit the commissioned art, in my portfolios; I will not use them for any other reason aside from self-promotion of my work;  
More information and examples:

(english)

(português)
Please contact me through Deviantart or by email (anacorvonunes[at]gmail.com)
--
In other news, I released my novel "Angel Gabriel - Blood Bound", in portuguese, last April 10th. You can read all about it here:
capal.wordpress.com
I'll also be lauching it in english soon.
--
Visit my new
writing blog
and my
art blog





Clubs:
dreamgazer-nightange.deviantar…