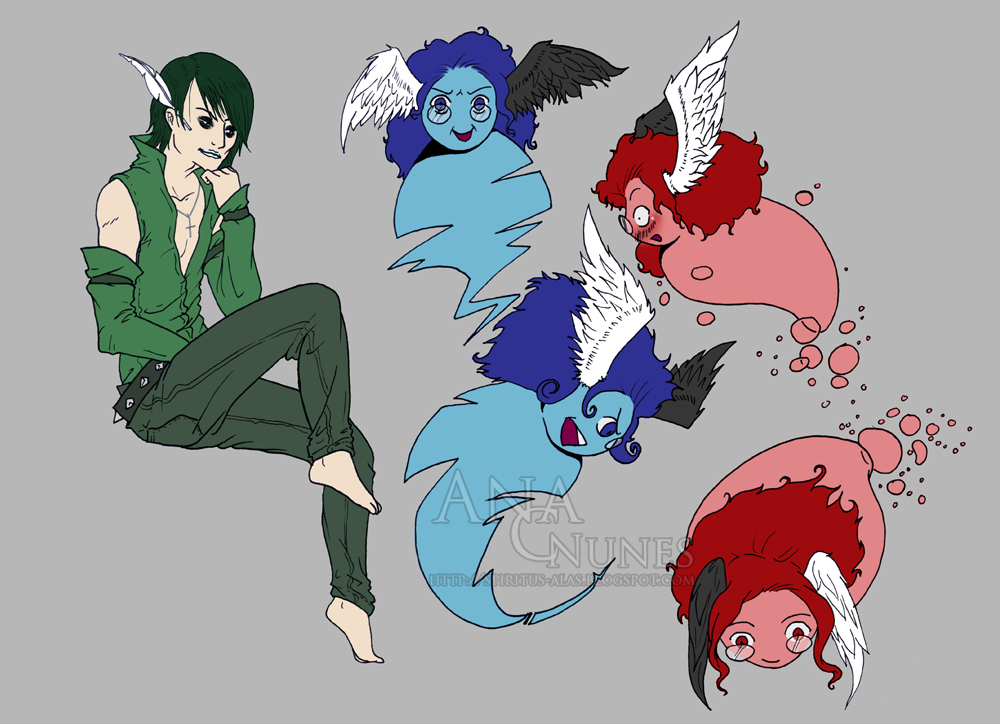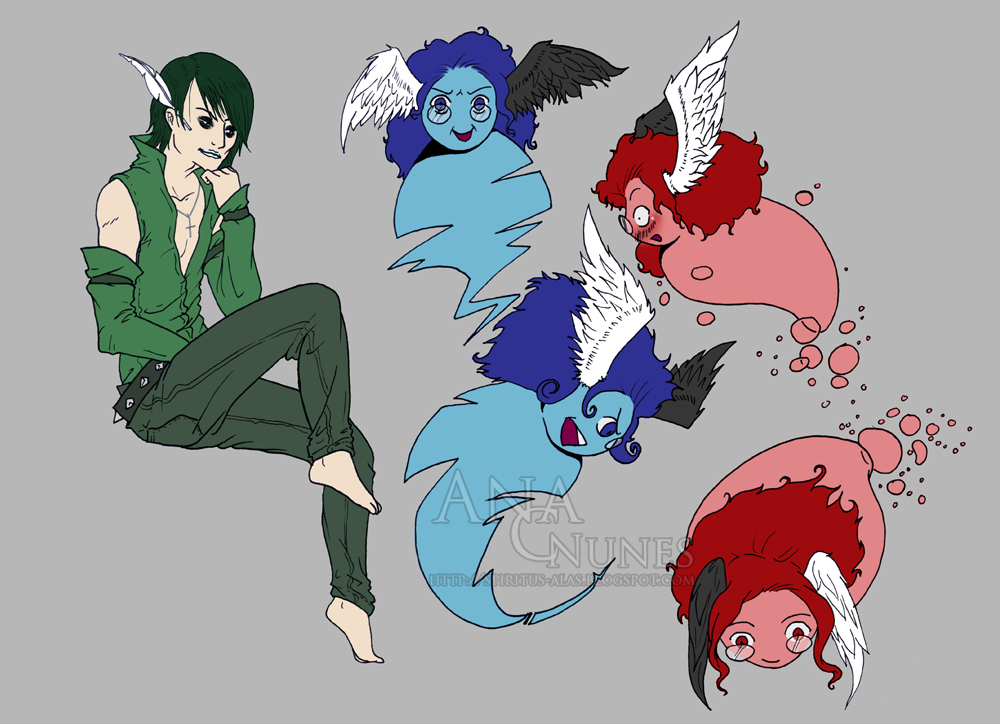 I recently decided to draw my muse (Viridis) and its two helpers(Caeruleum e Purpurissum), to integrate as my blog headers, along with photos of me.
You can see the final results here:
[link]
And here:
[link]
I decided not to add shadows, since it was best to separate the from the photos. I like how it turned out.