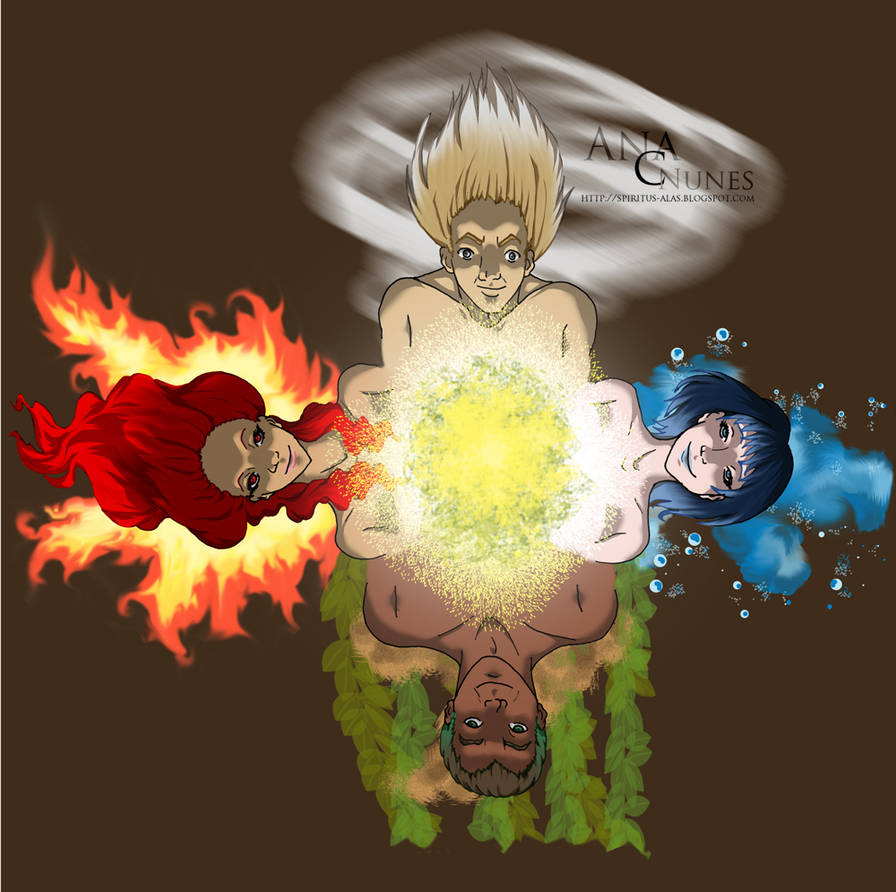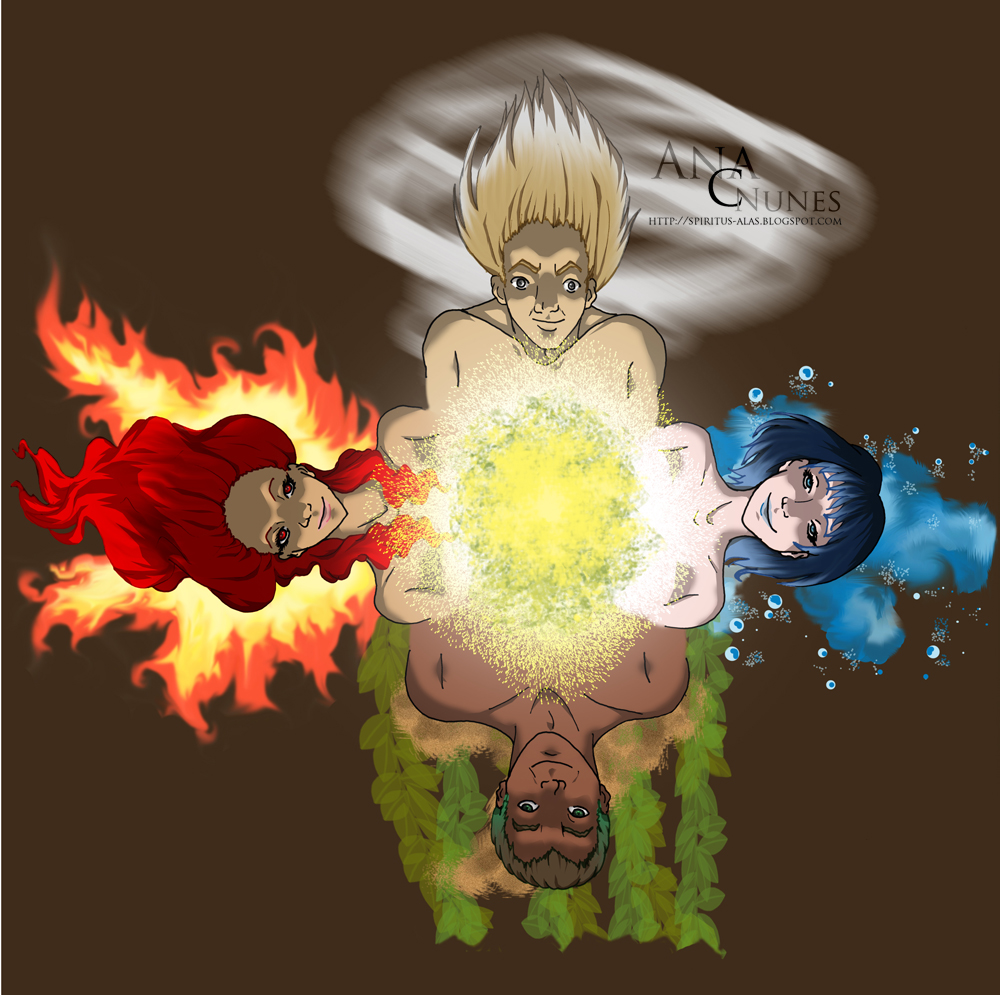 This illustration has been finished for a while, but I hadn't shown it till now. I did this as a type of cover for "V.I,D.A", my novel.

The drawing itself is older. 2008 if I'm not mistaken? The digital painting is from last year.

The characters are: Vatra is with fire, Ilan with earth, Adva with water and Deror with wind.

I like this illustration a lot, and I think I managed to salvage a drawing that had nothing special to it.

já tinha visto o preview, com a Adva e o Deror

Está fantástica, resultou optimamente com as cores.
Aquela esfera no centro significa algo?
Reply