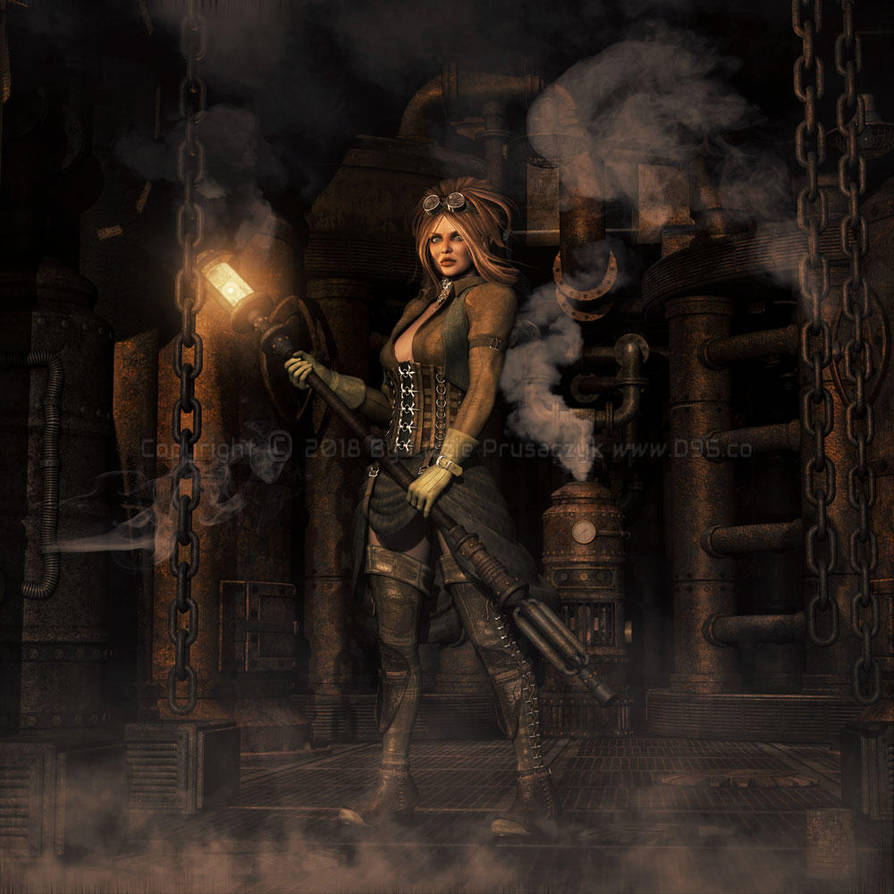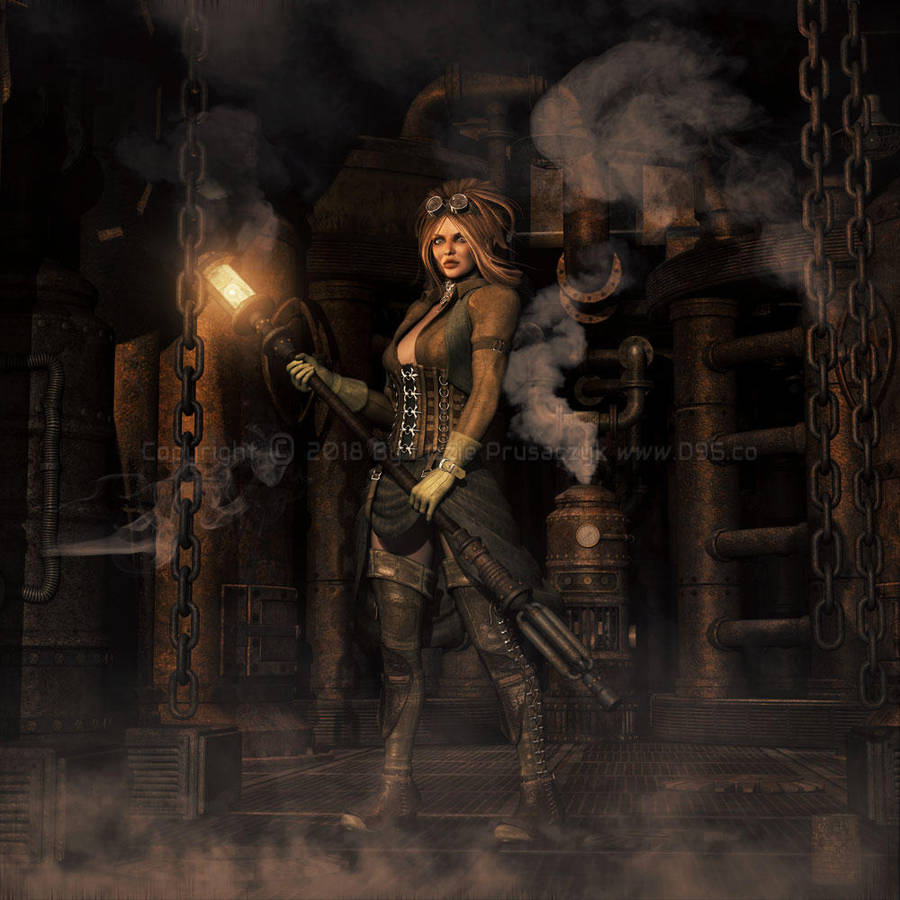 Watch
Guided by her lamp, she explores a gritty steampunk fantasy.
Creation Date:

July 19, 2018
Software Tools: Poser 11 Pro, Photoshop CC
Notes: There isn't too much of a story behind this artwork other than I wanted to try my hand at a steampunk theme. I hope I didn't overdo the literal steam part! I tried to give her the look of a seasoned explorer and was partially inspired by a really old idea of mine for a graphic novel that I code-named "Lunar Steampunk". I might take another look at that old idea and maybe do something with it because I like this artwork and I've found I like steampunk too.
Technical Notes: I used an orange point light to lightup the staff and project some light onto the woman and her surrounding. In postwork I then enhanced the staff with an orange glow. I then enhanced the overall render with some actions and a filter plus painted on the various instances of steam and fog.
This artwork is Copyright © 2018 Lizzie Prusaczyk and Dream 9 Studios™.
All Rights Reserved.