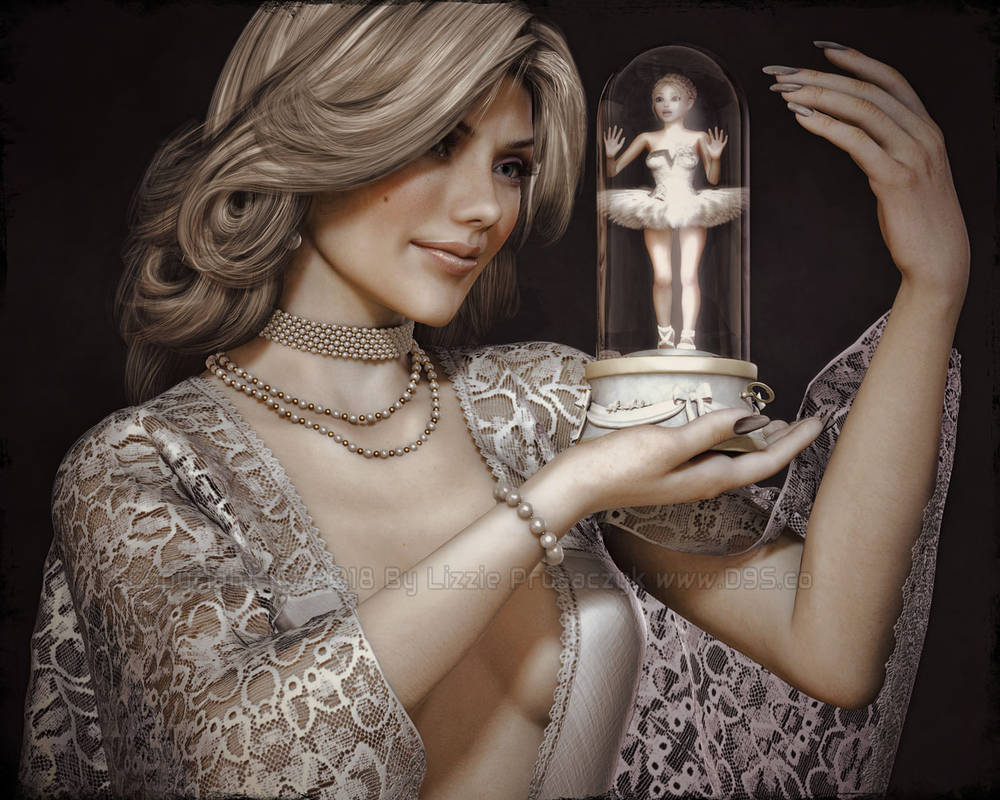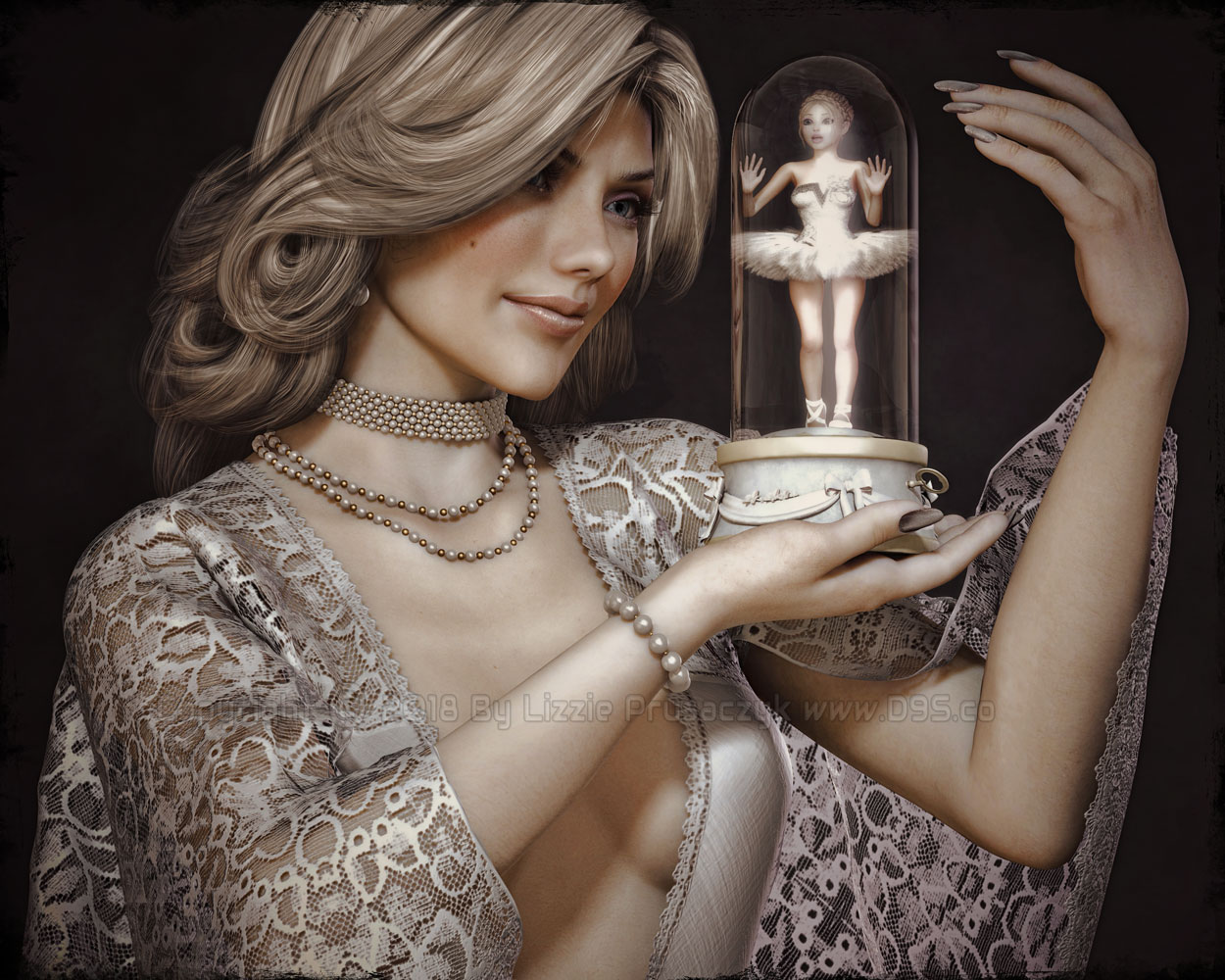 Watch
A surreal artwork of a woman watching her tiny dancer whom is trapped in the music box.
Creation Date:

July 21, 2018

Software Tools:

Poser 11 Pro, Photoshop CC
Notes:
The idea for this artwork originated with an artwork I created in 2003(!) which was the first artwork I created with realistic human models (I used Victoria 3 in it). I've been wanting to do a new version ever since Victoria 4 came out so many years ago but could never quite get the right feel. I finally was playing around with this scene last night when it turned to the slightly surreal and I realized I finally had it. I used V4 for both the woman and the tiny dancer. The character I used for the tiny dancer is my
Lilla
on sale at
Renderosity
.
Technical Notes: Most of what you see is the base render. I scaled down my Lilla character to less than 15% to use her as the music box dancer. The lighting was a standard preset that I initially only intended to use for preview purposes but it turned out looking great. The glass dome was rendered using both reflection and a low refraction value to minimize warping of the dancer. In postwork I used various actions and filters to create the final look.
This artwork is Copyright © 2018 Lizzie Prusaczyk and Dream 9 Studios™.
All Rights Reserved.