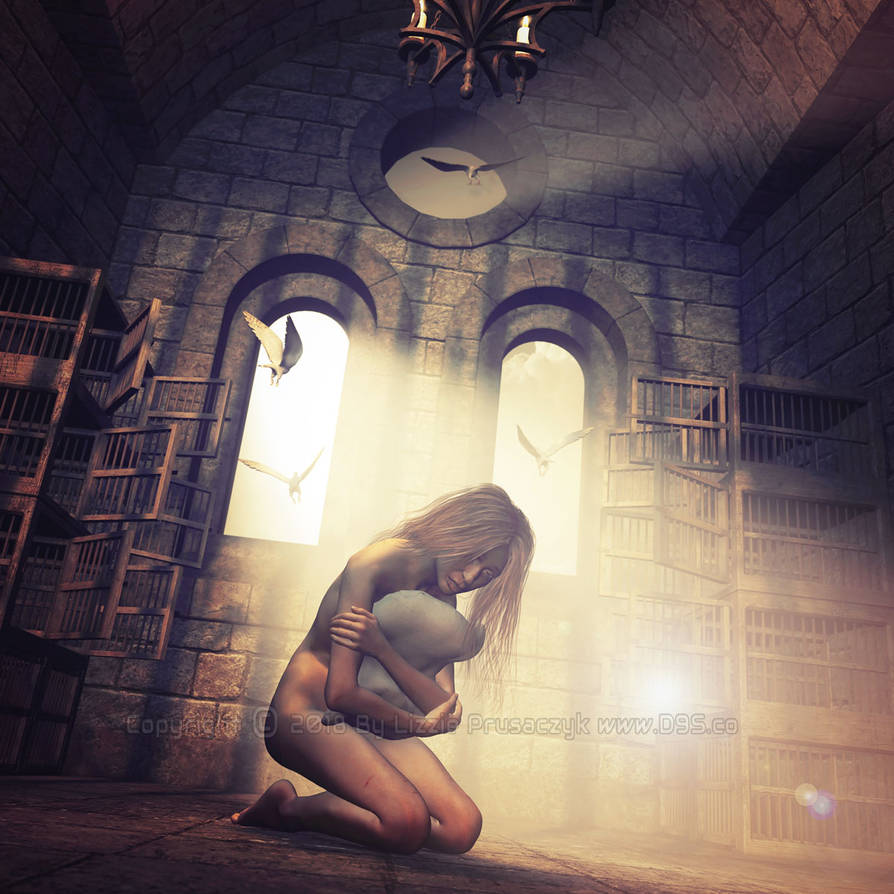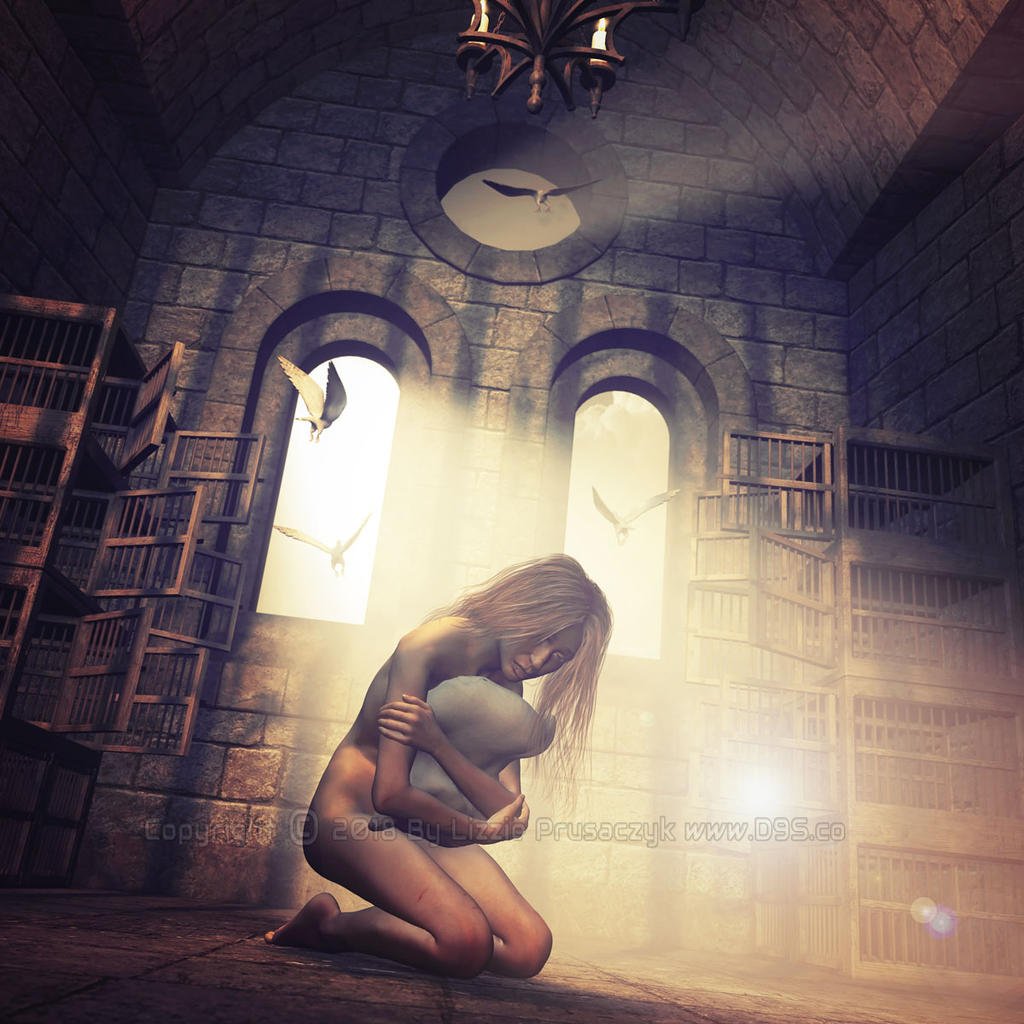 Watch
Notice the cuts and bruises, what has she been through? Why is she so desperate for comfort of any kind? And why is everyone leaving instead of helping her?
Creation Date:

June 05, 2018

Software Tools:

Poser 11 Pro, Photoshop CC
Notes: This artwork is a re-imagining of an artwork I first created during a deep depression in 2009. The original only featured the desperate woman holding the pillow. For this new version, I put her in an attic rather than a bare room and added the fleeing doves. I think this new version is even more emotional, and meaningful to me, than the original.
Technical Notes:
The character featured is a custom version of my Nicola 3 (available now in my
Renderosity store
) that I made just for this artwork. (The version of the character in my store doesn't have all the cuts and bruises.) I used the morph tools inside Poser along with two magnets to make the pillow conform to her body and arms. For the lighting, I created a dusty atmosphere and volumetic light to give the room more depth and to add to the look and tone of the scene. I wanted it to look like "morning light". Postwork was minimal with some Photoshop actions, a few painted fixes, and the addition of a lens flare.
This artwork is Copyright © 2018 Lizzie Prusaczyk and Dream 9 Studios™.
All Rights Reserved.