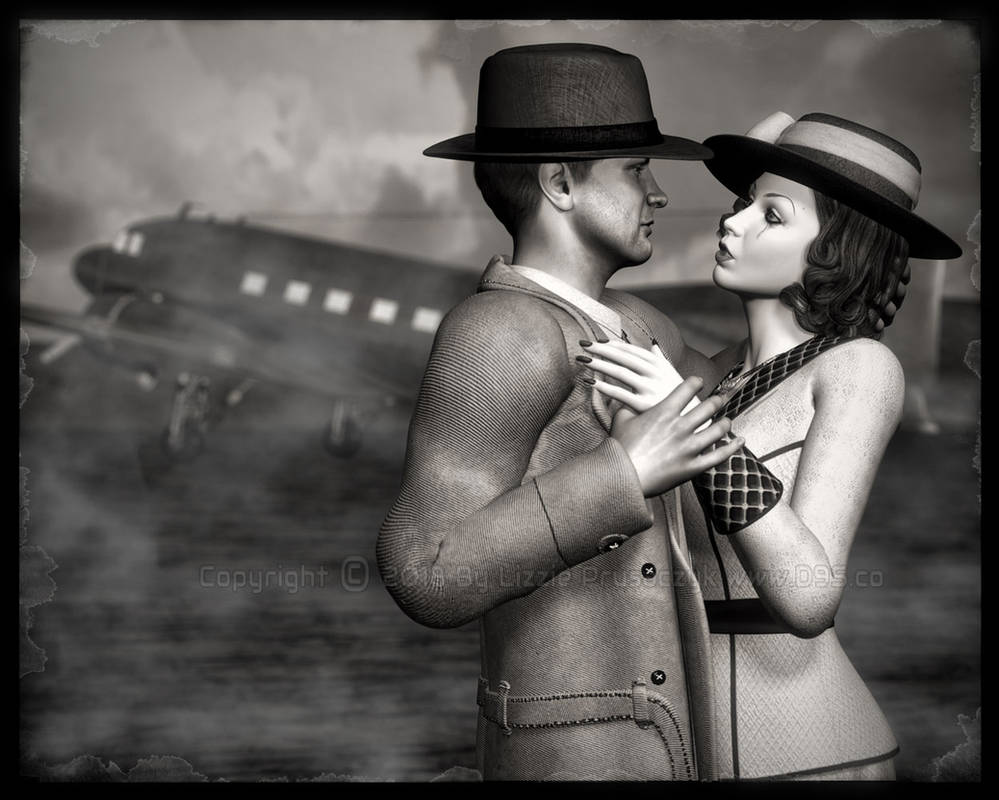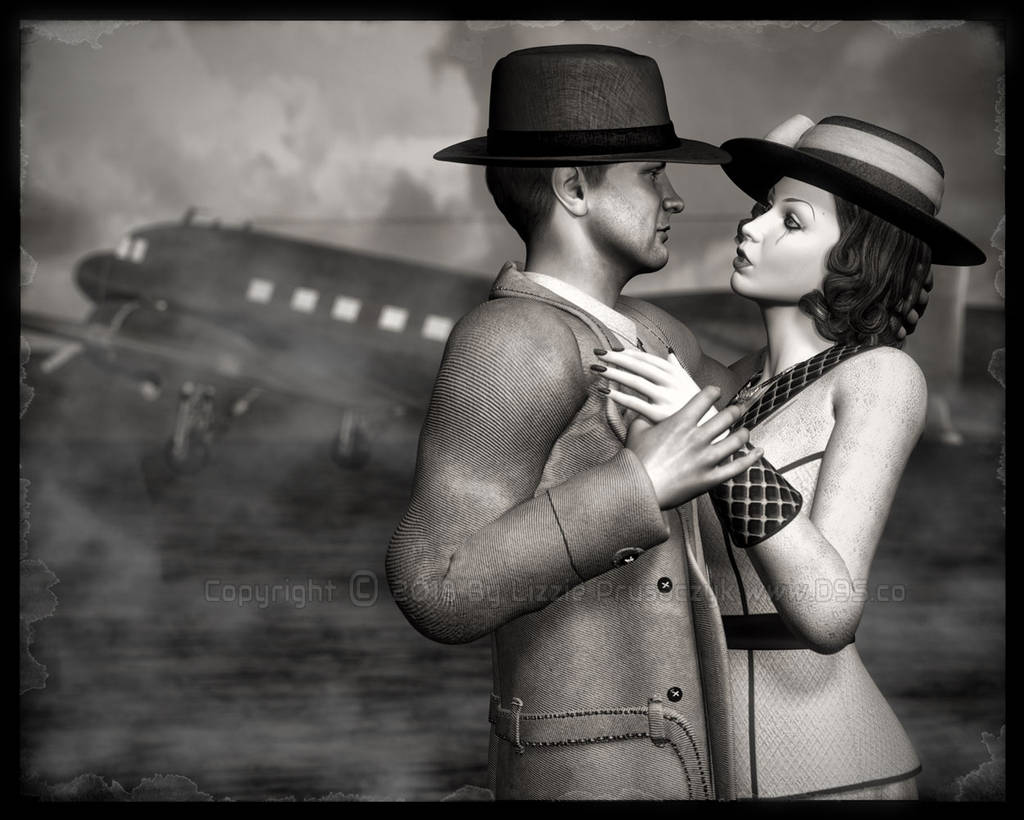 Watch
A film noir style artwork of a love-struck couple saying goodbye that was inspired by a classic movie.
Creation Date:
June 24, 2018
Software Tools:
Poser 11 Pro, Photoshop CC
Notes:
To be honest, it's been so long since I've seen the movie that this was inspired by that I can't remember most of it. LOL I need to watch it again. I mainly just wanted to create a new film noir artwork and then I saw this plane and immediately thought of this scene. I tried to make the render look like a frame from an old movie that was taken direct from the film roll. To be honest, the hardest part of creating this scene was positioning the hats so that they didn't bump into each, show hair poke-throughs, and just look natural on their heads.

Tech Notes:
The scene was rendered in full color with a basic IBL light setup and depth of field. I then took the render into Photoshop and used my Topaz filters to create the bold black & white effects. I then added some frame overlays, used Rons Fog brushes with a mask of the characters so they wouldn't be fogged over, and then created a vignette and film grain effect with some actions.

This artwork is Copyright © 2018 Lizzie Prusaczyk and Dream 9 Studios™.

All Rights Reserved.

"You're getting on that plane with Victor, where you belong."
Reply

Reply

Reply