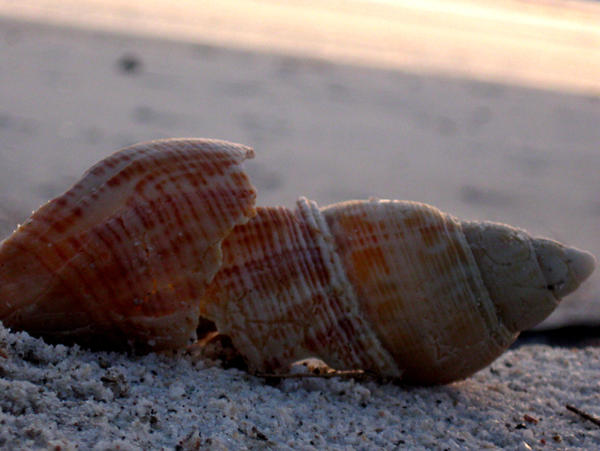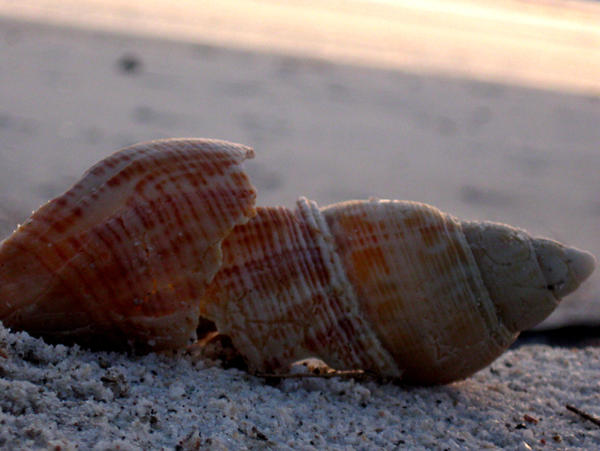 Watch
found washed up on Barefoot Beach
June 09, 2009, 8:18:13 PM




i love how it's not a conventional shot of a shell, the way its broken becuase usually people take photos of the perfect specimen also the shell itself has ware and texture and amazing colours all signs of a good shell :d even though it made an awesome shot especially with the light its sad that it was broken

Reply

sadder that I BROKE IT trying to knock the sand off of it before i took the picture.... i guess it was about to break anyway, but yeah.. i was bummed. BUT - it is holding itself together pretty well right now on the shell table in the living room.

Reply

awww nooo, well you got a lovely photo out of it

shells get really warn out by the sea anyways so it was probs weak so no worries

aww centre piece, nature's the best at centrepieces

Reply

What a great macro of the broken shell!

Reply

i am SERIOUSLY considering gluing this one back together ~ normally something i would never do, but this particular shell is just amazing. we were admiring it last night for quiet awhile.
Happy Thursday Laurice


Reply

If I were you, I would pick up the broken pieces and glue them together. Kind of like providing 'treatment' for the shell's 'injuries'! You can either keep the shell or return it to its own beach 'habitat'. Please do let me know what you guys are planning to do with the broken pieces.
You have a great Thursday, too! Before you know it, Friday and the weekend will be here!

Reply