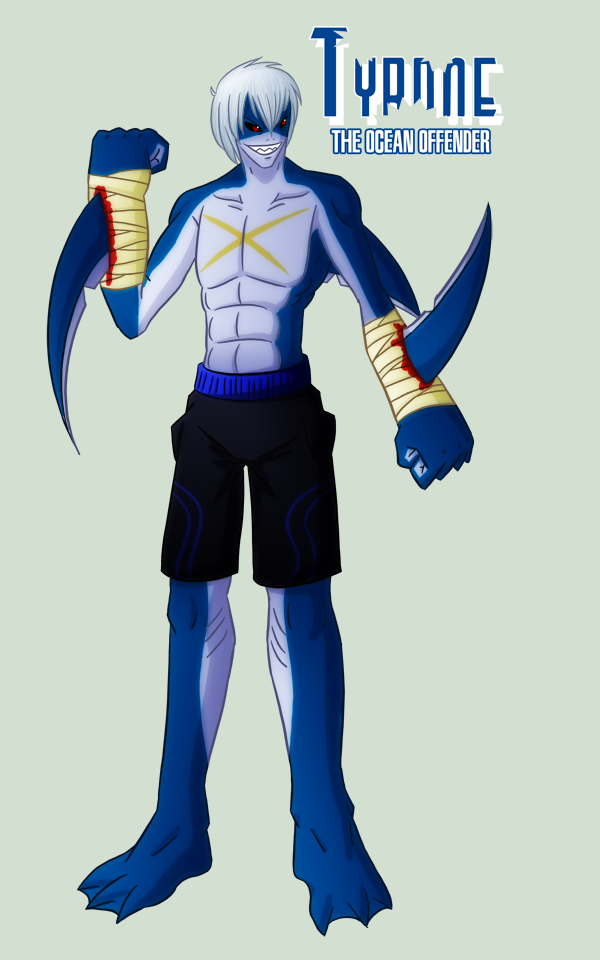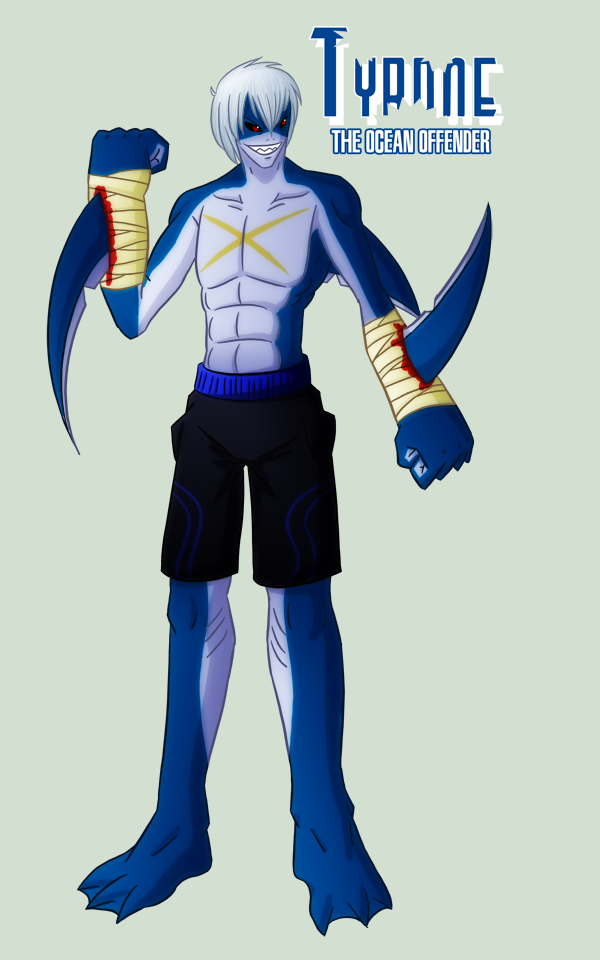 Watch
"You know why they tell you to wait an hour before swimming? ME!"
--------------------------------------------------------------------
Since the good guys are slightly outnumbered for now, I made this guy to be the badass deliquant member of good guy pokepeople. Presenting Tyrone the Sharpedo
Tyrone is, as you can tell looking at him, not exactly the most easy going guy, far from it. It doesn't take much to set him off on a berzerker rage. Only one thing can calm down from said rage but I won't devulge that for now

this does however get him thrown into Jail where he most often breaks out of.
He can sprout fins from his forearms and his back, which can be used for slicing and also for hydrodynamics while swimming, where he more dangerous in water. The fins harm his arms to sprout but he doesn't care about the pain anymore, got used to it after the first few years of doingso. And also, watch out for his teeth, the guy has quit the appitite for just about anything, since he's capable of biting through metal.
Name: Tyrone
Male Sharpedo
Age: 19
Nature: Brash
Ability: Rough Skin
Moves: Night slash, Aqua jet, Crunch , Skull Bash