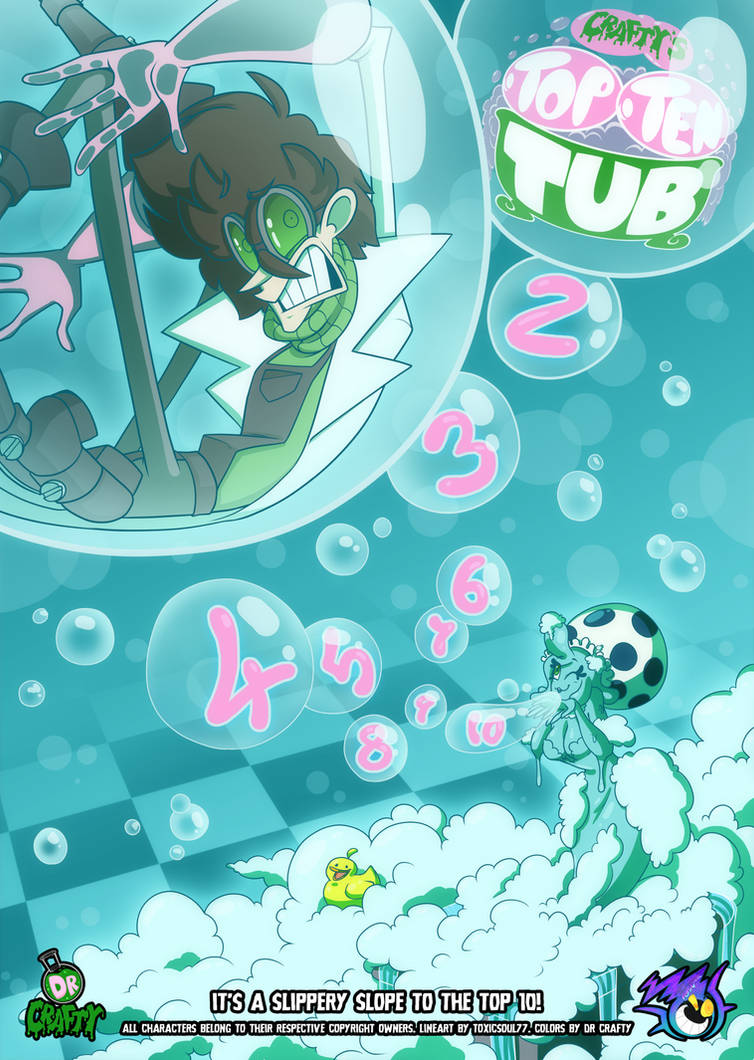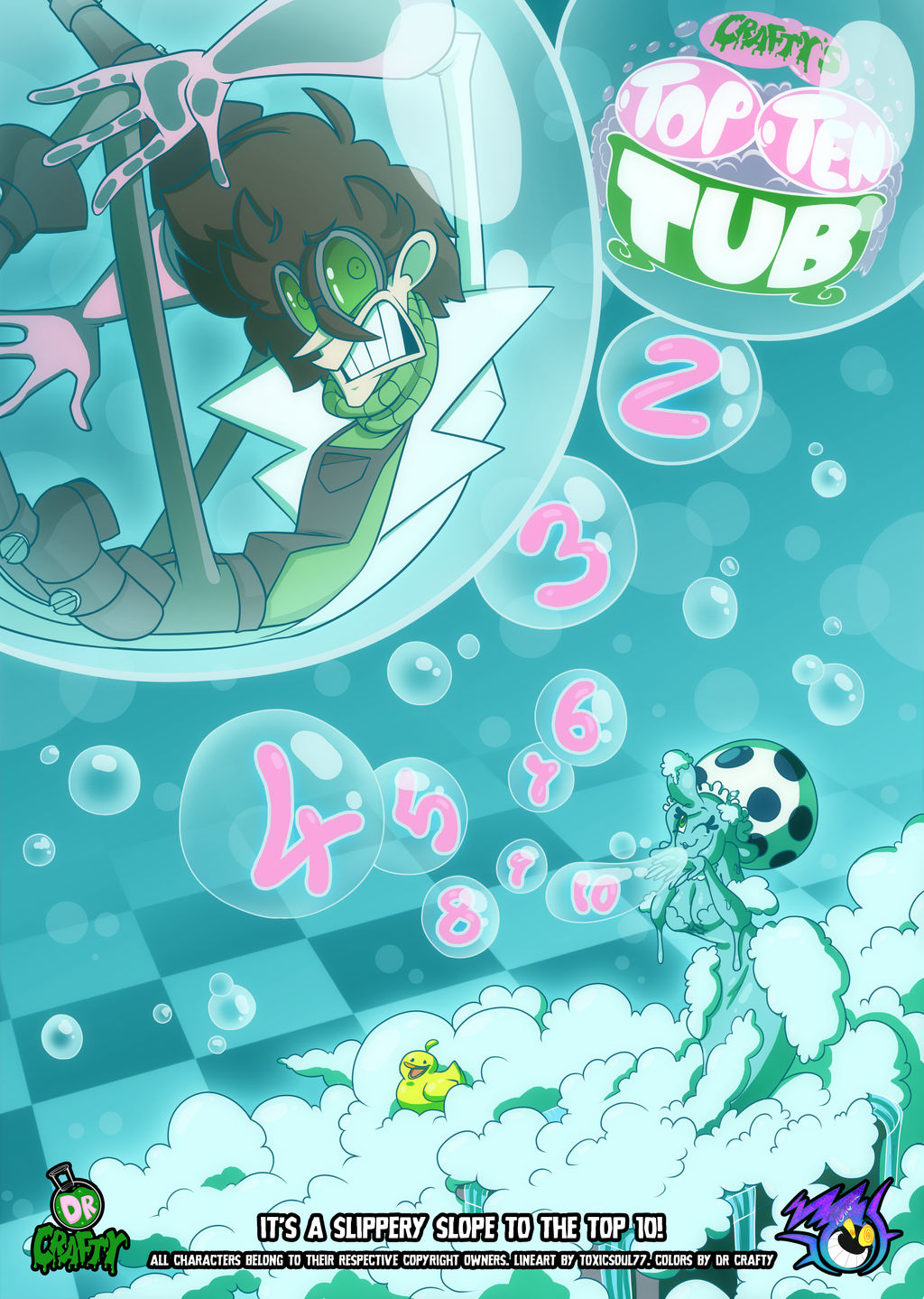 Collabed with
ToxicSoul77
Wanna see how this design was made? Watch the episode here!
www.youtube.com/watch?v=QaKw9Y…
Buy the design on teepublic!
www.teepublic.com/poster-and-a…
Watch my new youtube series: Dr Crafty, here!:
www.youtube.com/drcrafty
SUPPORT THE DR CRAFTY SHOW ON PATREON
www.patreon.com/DrCrafty
BUY CRAFTY MERCH HERE!
www.teepublic.com/user/drcraft…
Order a concoction from me here!: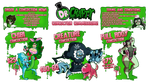 Although Crafty being trapped in a bubble is very funny, my favorite part of this poster has to be Messi blowing the Top 10 bubbles and the Rubber Ducky atop all of the foam.
Reply

*balloon pops*

Crafty: I'm free! *looks down; he's 20 feet aboveground* Oh sh-AAAH *crashes onto floor*

Messibelle: Doctor! Are you okay?

Crafty: *lifts head, birds flying around it* I-Is my hair okay...? *collapses*
Reply

Reply