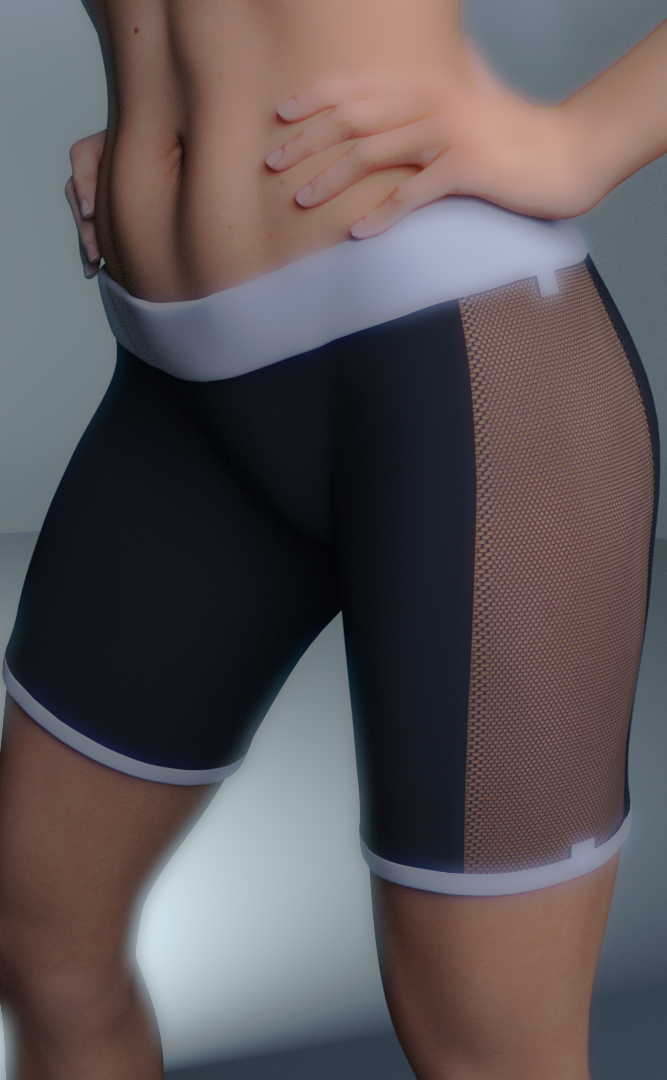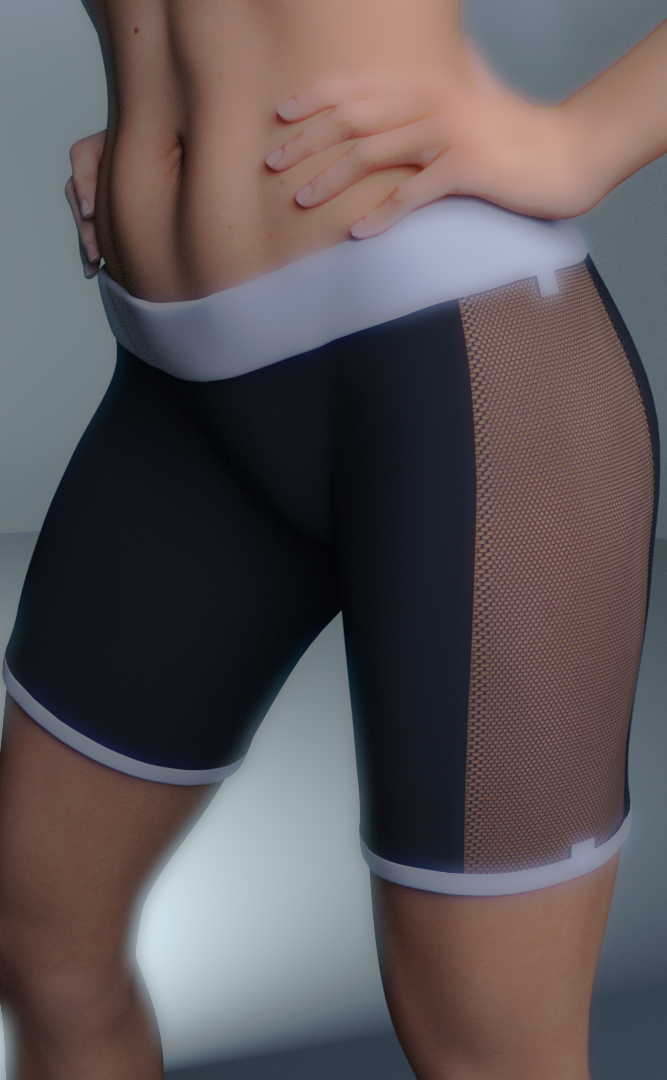 Watch
So I made these shorts with the intention of practicing JCMs, Texturing, using TransMaps, UV mapping and, of course, modelling. Figured I'd post the result in case anyone wanted to use them for something similar. OBJ is included in the DL if Daz isn't your thing, but the DUF file and all relevant textures are included for Daz as well. Normal map is 4k, that makes the bulk of the DL size. Thinkin next time I'll make it jpg instead of png to save on size.

Anyways, enjoy! If you use these shorts for anything, I'd love to see the final result! As always, comments, criticism and advice are always welcome.

PS. If anything isn't working as it should be or I did something wrong in the upload, let me know. This is my first time sharing a workable file.

A couple of things to think about...

1. Iray is going to 'decompress' the image and use roughly the same amount of memory whether it is jpg or png. The amount of memory used is based on image size (pixels). But the differences in compression and fidelity between jpg and png can be huge. For fine details and such, you don't want the jpg introduced compression artifacts. Leave it as png or even an uncompressed tif (gasp).

2. 4K is a bit of overkill on the normal map and is only really going to help with tight closeups.
Reply

Precisely the kind of feedback I'm looking for! Thank you! This clarification is more helpful than you know!

I had been leaning towards jpg lately for the sake of download size, but if there's a risk of compromising visual fidelity, I'm sure people won't mind waiting a little longer for a better final product.

I read somewhere (I think it was you, actually, over on the Daz forums) that normal maps take up 3 bits/pixel. I only just did the math and I see how that can add up quite quickly. In the future, I think I'll include 4k so the user has the option, but stick with 2k (or lower) as the default for normal maps.
Reply

One of the devs first mentioned it...maybe Daz_Spooky, but I keep it going. It's also in the Iray docs from Nvidia. 2K is a good 'average' size for most things, for a normal map...at least clothing items. And outside of tight shots, Iray or 3DL are going to 'compress' it in some manner and jpgs are the worst for losing details when that starts happening, especially on bump/normal/displacement maps.
Reply

This is good news to me. I prefer the png file type, but generally have had to stick with jpg for the purposes of keeping file sizes small (when modding video games). Thou shalt consider the bandwith of thigh users, ya know? So any excuse I can find to use pngs is a good one, if you ask me!
Reply

In the long 3Delight thread we had a discussion about this, recently...and tif or even exr are the best formats for fidelity. But then file size starts to really creep up there.
Reply

Reply