Promises
I have had a horrible artblock. Like holy fuck. Have I had artblock.
But I promise those two lovely ladies I owe prizes to WILL GET THEM. Plus a bonus chibi. I'm just sorry it's taking me so long.
Anyone have any tips on how to be happy with my drawing groove again? Geez
Pimping:
Mr Ku (Aka
CreatoreMagico
) is taking
Chibi Commissions
. He's a hard working boy and will do you right, so please put a little extra penny in his pocket.
Mdearest Katie-Lah is still
Offering Commissions
and probably always will be. This girl is seriously a wonderful commissioner. Trust me, I've bought around 30 comms from her in the past few years.
Feature:
1) Be one of the first 15 people commenting on this journal entry (and to say you want a feature), and I will add you to the Featured List!
2) For each of the 15 first people answering this journal I will put his/her avatar and the three deviations I like most from his/her gallery on the list.
3) If you answer, you'll have to do the same in your journal, putting me on the first place, completing this way the list with 15 people. The idea of this is not to get a free feature, it is to spread art around for everyone.

keh-arts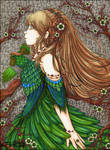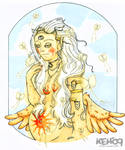 This girl, well I adore her. Just look at her unique style and amazing colour use. She's always been a hero of mine.
The Lovelies
These people deserve your attention. UNDIVIDED ATTENTION.
annarti
badpirate
CreatoreMagico
decacerata
dustbudde
Jadeica
mashi-tsushiro
nekophoenix
mel-bot
keh-arts
These people also need a mention, but don't update much
EE-
DarkchaosJon
Windschaser