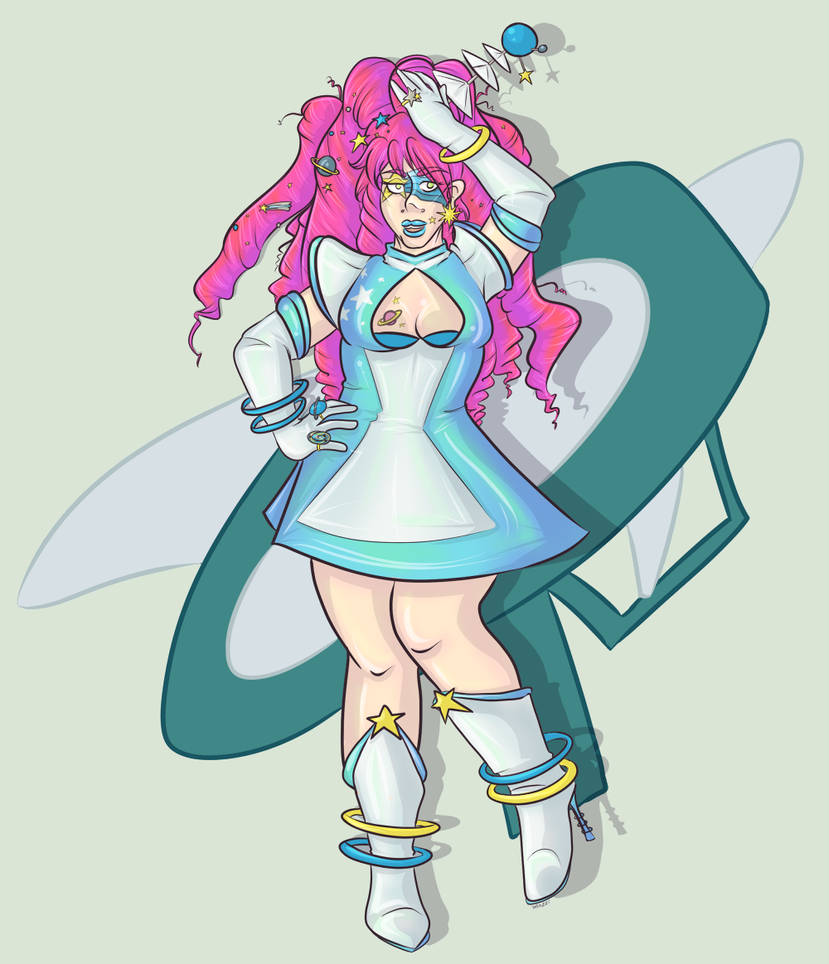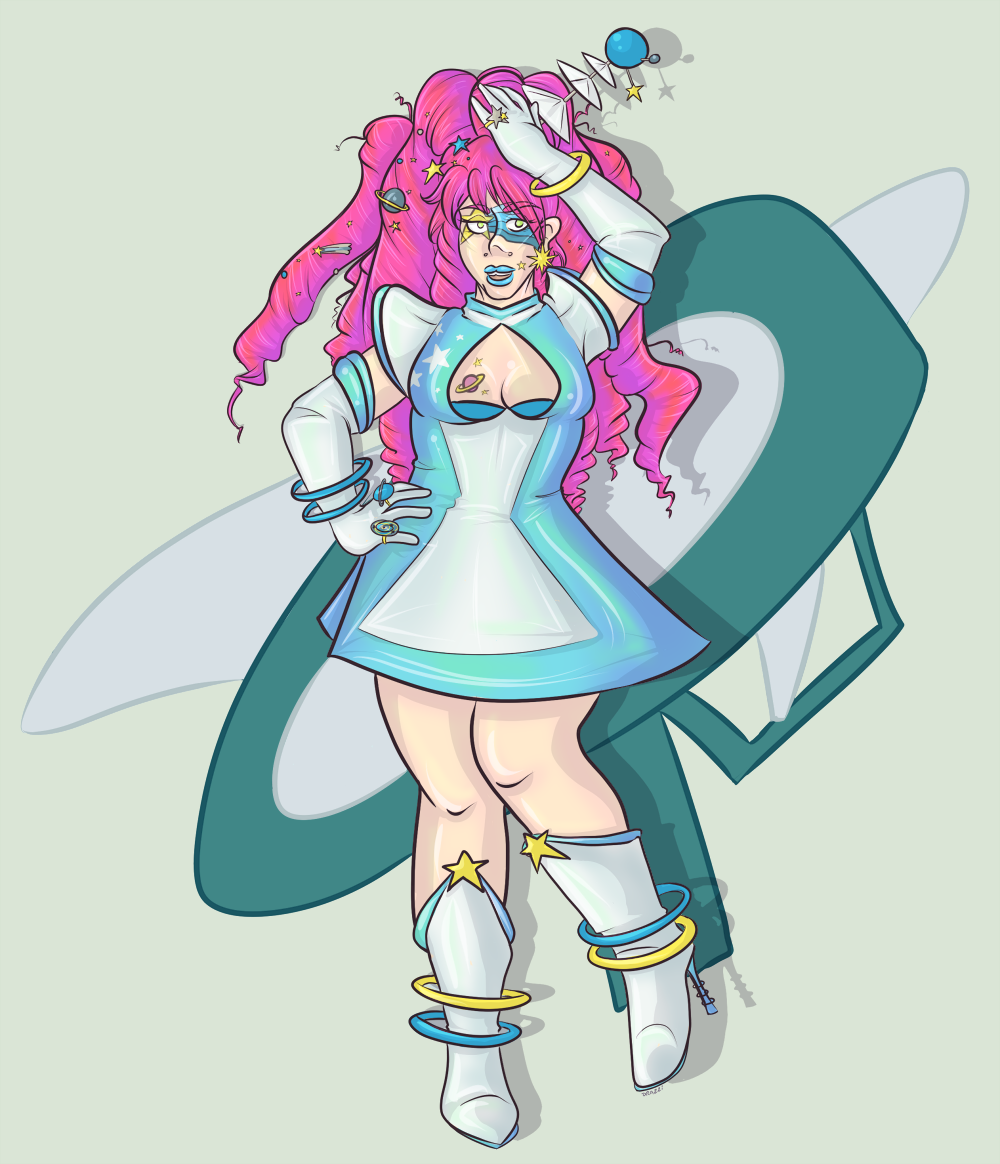 Watch
tea-bug
and I decided to do an art trade, and we decided the fun thing to do would be to give each other a fashion/clothing picture and let the other dress up an OC in it.
She gave me this super awesome space picture
And to make a change from drawing her usual OCs, I went with her Hunger Games OC Roxy!
Hope you like it, hon!

Her trade for me is here!
Standard Disclaimer
Art owned by
drazzi
. Character owned by
tea-bug
Comments > Faves

Oh wow, hahaha, that is a GENIUS idea for a trade and what an outfit and a half to pick out <3 I loved this from the thumbnail - it's so bright and poppy and colourful, it's like a mr freeze icepop (do you have them?) on a hot day!

Loving that space-sass-pose of hers too; there's a real swing in her hips and curves from here to the MOON <3
Reply

Seriously awesome idea for an exchange! Especially love all the bling additions, they add some real joy and 'unf!' to the picture.
Reply

Thank you! Yeah I don't know how we came up with said idea lol :3 I'm always up to do a trade with you anytime you want Rini <3
Reply

Yaaaaay! She looks amazing!

I love LOVE the shading & highlights on her hair and the dress! (Plus, all the little space things in her hair!)
Could totally see Roxy wearing this for NO reason, just to wear it!
Thank you so much hon!

Reply

Eee I'm so glad you like her! I was really like "omfg Keh, REALLY?" when you gave me that outfit, but then I saw Roxy and was like "Oh its meant to be!"
Reply

So many details in the hair and on the outfit and stuff! All in all the colours and shading really look so bright and clean and fun! I am sure the bug is gonna love this!
Reply