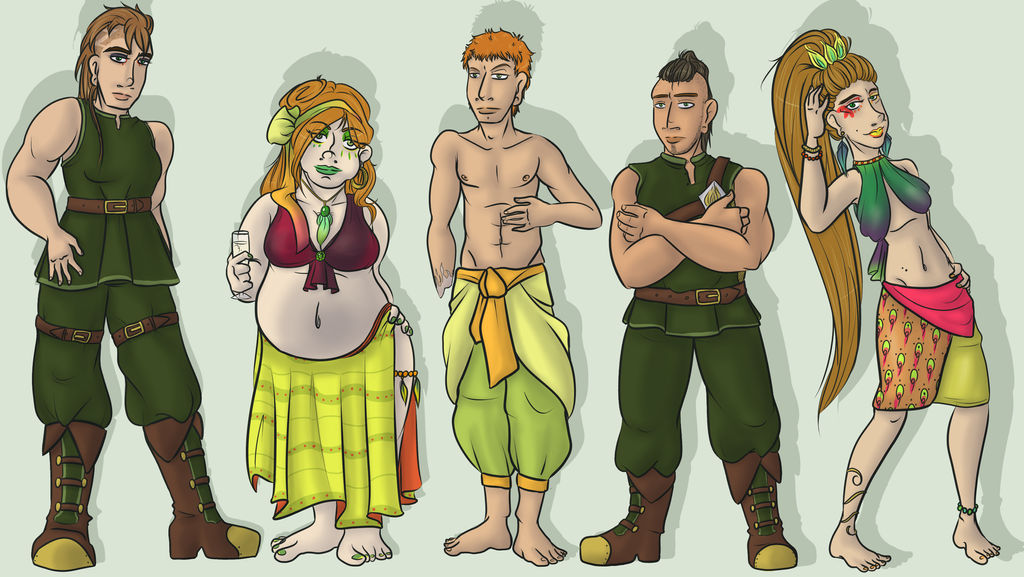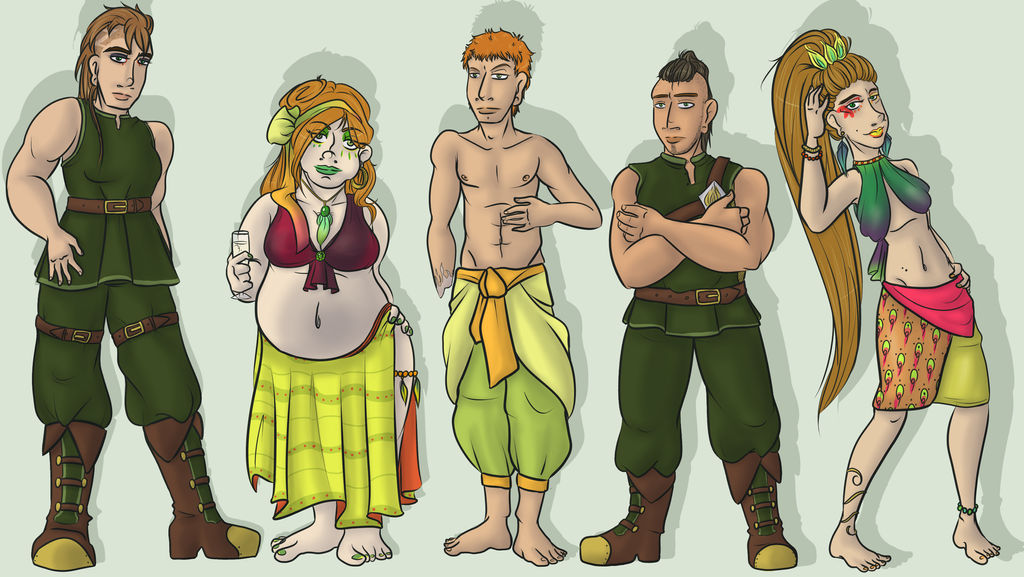 Watch

Eeeee I love this SO MUCH! Zhizaa so hot with her biceps and awesome mohawk and big fuck-off boots. Also eye makeup. I love it.

Shai is GORGEOUS. Her nose and bright green touches everywhere, beautiful makeup, awesome sarong and pudge. I love her. Possibly my favourite of the set idk. And I love how her headscarf just flops over her shoulder there.

Dahkir idiot with no hand <3 They're awesome pants tho. Clearly the pants 'fad' was not a fad. Granny Shizaaqa would be most disappointed in you, Dahkir. Dem hips tho.

Bázim so hot with arms over his barrel chest there, so clearly does not take after Zakky XD His hair is great.

Shaalin is STUNNING. I LOVE HER COLOURS and that pattern on her sarong matching her makeup. She's beautiful. The most colourful assassin.

THANK YOU SO MUCH <3 Bestest birthday present *^^* I love you~
Reply

I'm super glad you like it <3 I wish I had coloured it better for you, or had the Kanlita babies done too. BUt I'm glad you like this!

Cousin Keldian taught her the powers of mascara or something lol.

Shai is so fun to draw and she's such a regal little tiny poppet. I love her.

Dahkir's sarong didn't look good, so poof. He gets pants. Probably a lot easier than trying to tie a sarong with one hand anyway.

Bázim got that possibly-Raykin heritage from his real daddy.

PEACOCK ASSASSIN.
Reply

Cousin Kelidan should bloody get off his arse and become a makeup artist already.

Good point about the one-handed sarong tying. Methinks that's not a thing he could do. Pants make sense. I'll keep this in mind when I draw him X3
Reply

The shading isn't that bad! It's only a little light.

Reply