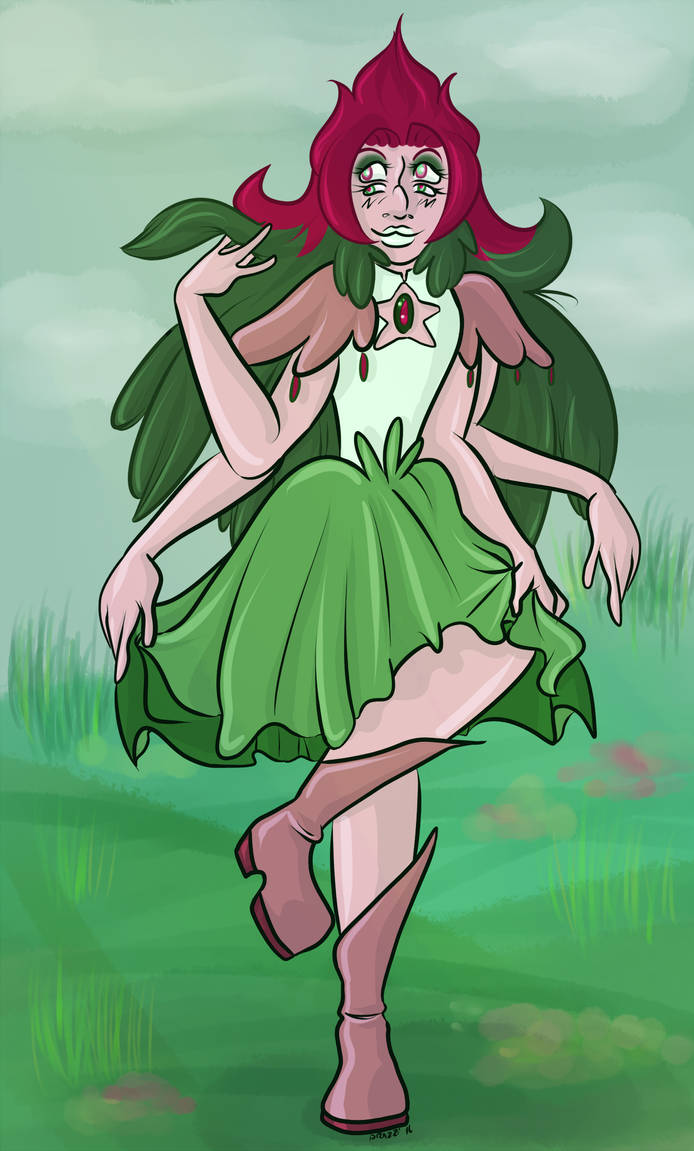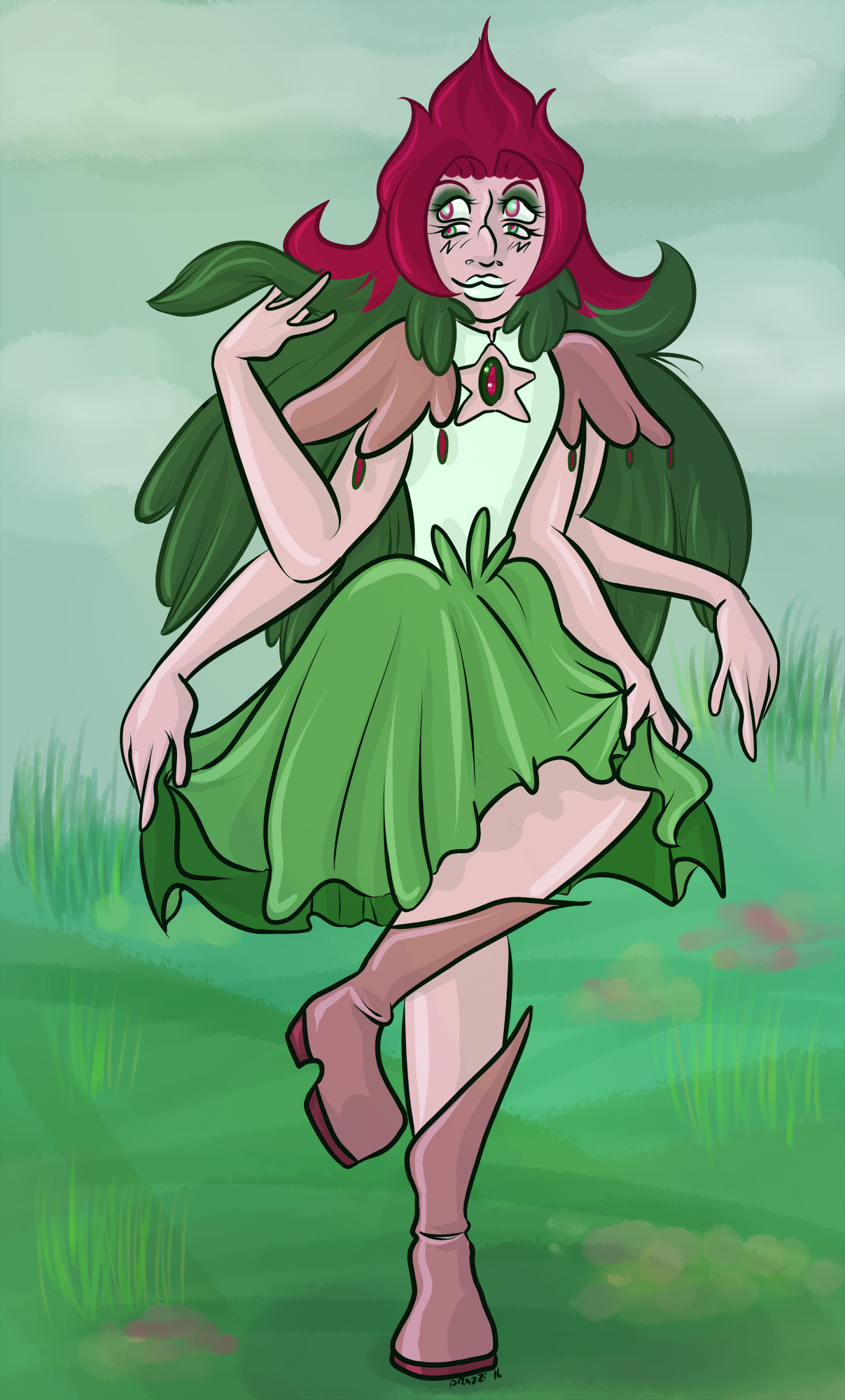 Watch
I like never draw anything for
annarti
and like FINISH it, so I figured I'd try drawing our fusion again.
Watermelon Tourmaline is having one heck of a time getting the sun on her knees.
Standard Disclaimer
Fusion shared between myself and annarti. Steven Universe owned by the Steven Crewniverse and Rebecca Sugar.
Designs and art owned by drazzi
Comments > Faves

There is so much expression in those eyes and that pose! Playful, feminine, cheeky, adventurous, flirty and cute! The colours work really well, they look like a delicious fruit or ice cream. I love all the ruffles and folds in the skirt too. <3
Reply

These colours are so perfect together <3 I love all her hands and the floaty skirt, as I'm sure I've mentioned every time you've drawn her, and the awesome fluffy hairs~ which amuse me greatly because irl we're both short-haired XD She's beautiful <3 <3 I love you~!
Reply

She has a lot of overlay layers on her, but I like how the colouring came out :3

We may have short hair but we LOVE the long hair (on others.)
Reply

Seriously love the sass in that pose and in that face!
Reply